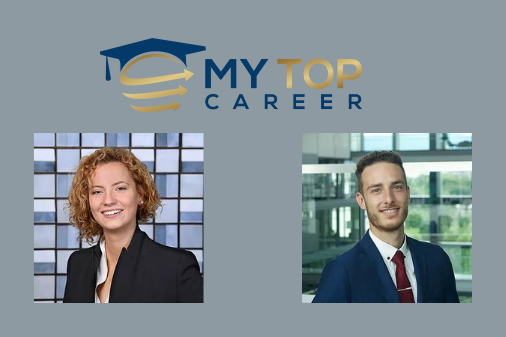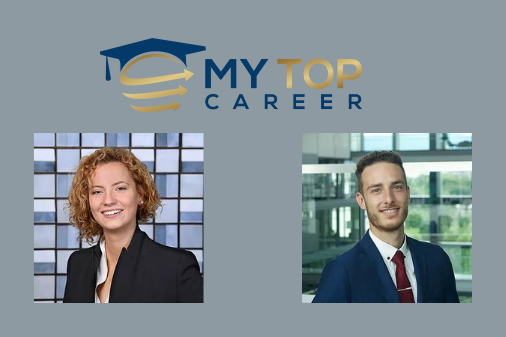 Vali Berlin is the Entrepreneurship Hub at ESMT Berlin and we empower entrepreneurs to create a better tomorrow. Our vision is to foster responsible entrepreneurship for economic, environmental, and social value creation. Vali advances responsible entrepreneurship by shaping entrepreneurial culture, educating entrepreneurial leaders, supporting founders and joiners, and connecting entrepreneurial stakeholders.
In April this year, we launched our Summer Entrepreneurship Program (SEP), offering ESMT students, alumni, and external participants the opportunity to work on a business idea in a team, supported by subject matter experts and mentors. The teams have the opportunity to attend workshops by entrepreneurs and thought leaders from Berlin's startup ecosystem and are provided with access to ESMT and Vali's network.  
The final milestone of the SEP is our Demo Day event where each team will pitch their business ideas to a formal jury, to their mentors, and to the ESMT and Vali network. The winner of the Demo Day will receive the prize money of € 5,000 and the opportunity to pitch in front of the Business Angels Club Berlin-Brandenburg (BACB).
Ahead of the Demo Day, we caught up with Francesca Manganella and Davide Bonomi, the founders of My Top Career (MTC) who are taking part in the SEP and will present their start-up at the Demo Day on September 16. Both Francesca and Davide graduated from the ESMT Master in Management (MIM) program in 2020 and decided to embark on an entrepreneurial journey together to rewrite the rules of accessing professional networks and successful careers.
Tell us about My Top Career and how it started.
Moving from small towns to Berlin, we both realized that not everyone has access to the same professional networks and contacts because networks are highly dependent on where you come from, where you study, and the first experiences you have on your CV. This difference is called the "network gap" and can give up to 12 times more access to career opportunities. My Top Career aims at democratizing access to industry networks and career success. One of the main reasons networks are so important is that professional contacts oftentimes act as mentors and share life-changing career guidance and insights.
We decided to bridge this network gap and created My Top Career to democratize access to industry networks and career insights. Through our cohort-based programs, students build relationships and are mentored by industry professionals.
At the end of each program, students know their career path and have already built a network to enter an industry. Moreover, through membership in our community, students can always meet new professionals in their target industry or be contacted by mentors recruiting for their companies.
How did Vali Berlin and/or the SEP contribute to the development of your business idea?
Vali supported MTC with continuous feedback, insightful workshops from experts in the Berlin startup scene, and the mentorship program.
The feedback came from both Vali and the cohort through regular cohort chats where we could pitch our status quo and share ideas and opinions with the community. During the experts' workshops, we got great tips and insights that supported our decision-making and accelerated our path forward.
Finally, the mentorship program was extremely beneficial. Our mentor, Nico Gramenz, guided us through the journey with his insightful advice and wide connections, which ultimately led us to pitch our startup idea to corporate partners.
Nevertheless, during our journey in the SEP, we faced numerous challenges. The biggest challenge so far was deciding if and how to pivot successfully from the initial business model. Vali played a crucial role in making the pivot and successful transition not only through the aforementioned feedback, workshops, and mentorship process but also by enabling us to compete for a spot at the DigitalFuture Summit (DFS) '21 Pitch Competition. Not only did we win a place for the DFS '21, but during the event, we also got in contact with those who became the early customers for My Top Career.
How are you preparing for the upcoming Demo Day?
We have two primary goals for the Demo Day. The first is to meet potential business partners/angel investors who are passionate about our mission and well-connected with universities and/or consulting real estate, and sustainability companies. The second is to win the prize money to boost the initial traction we have on our platform through marketing campaigns that we will run from October in Berlin, as well as a few other major German cities.
We are well-prepared for the pitch thanks to the multiple opportunities afforded to us to test it during the Summer Entrepreneurship Program and the excellent support from entrepreneurs in Vali's network. We went through several versions of the pitch, and after every feedback session with experts, we had the chance to perfect our messaging and slides. We are looking forward to presenting our pitch and seeing you next Thursday!
If you are interested or want to hear more about My Top Career don't hesitate to contact us at info@mytopcareer.com or connect on LinkedIn with Francesca Manganella and Davide Bonomi.
This article was originally published on LinkedIn.