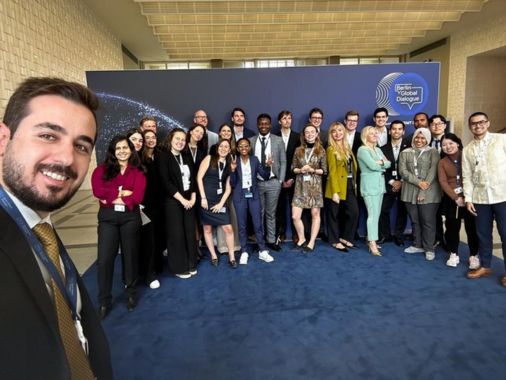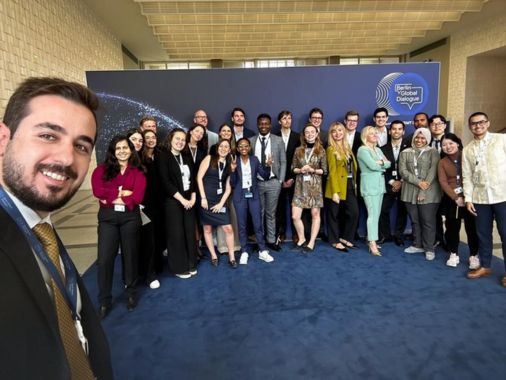 In September 2023, 40 students from ESMT Berlin and partner universities from the Global Network for Advanced Management (GNAM) had the honor to participate in the inaugural Berlin Global Dialogue (BGD) hosted by ESMT. The two-day event featured a series of panel discussions and sessions uniting influential leaders from politics and business alongside students from various corners of the globe. 
The event began with an exclusive session designed for students, encouraging collaboration on sustainability, technology, and global policy. Attendees from diverse countries such as Australia, Indonesia, Zimbabwe, and Brazil participated.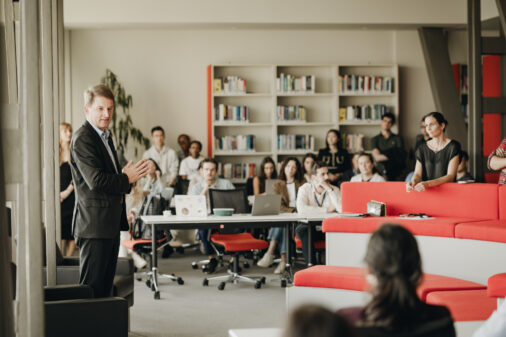 Notable speakers, including Charles Michel, President of the European Council, and Edi Rama, Prime Minister of Albania, led discussions on topics like financing the transition, worldwide economic shocks, and enhancing cooperation in a multipolar world.
Engaging with global leaders and international students
Additionally, students had the opportunity to join private sessions with leaders such as Olaf Scholz, Chancellor of Germany, Bernie Mensah, President of International at Bank of America, Ola Källenius, CEO of Mercedes-Benz, and Timotheus Höttges, CEO of Deutsche Telekom.  These sessions encouraged active participation through asking questions and engaging in dialogue. An inclusive, cooperative, and globally oriented atmosphere was widely embraced by all participants. 
As co-heads of the International Affairs Club at ESMT, we were thrilled to take part in the Berlin Global Dialogue. Actively engaged in the student sessions, we connected with and exchanged ideas with students from diverse backgrounds. We participated in discussions on topics such as sustainability, technology, and global policy, bringing our unique perspectives to the table. We were particularly excited to discuss the global race for technology with Marianne Janik, CEO of Microsoft Germany.
The most memorable experience for us was the Q&A session with Olaf Scholz, Chancellor of Germany. His insights into government leadership, policy discussions, and awareness of current issues made a lasting impression. His career journey and advice for students aspiring to leadership roles were particularly inspiring.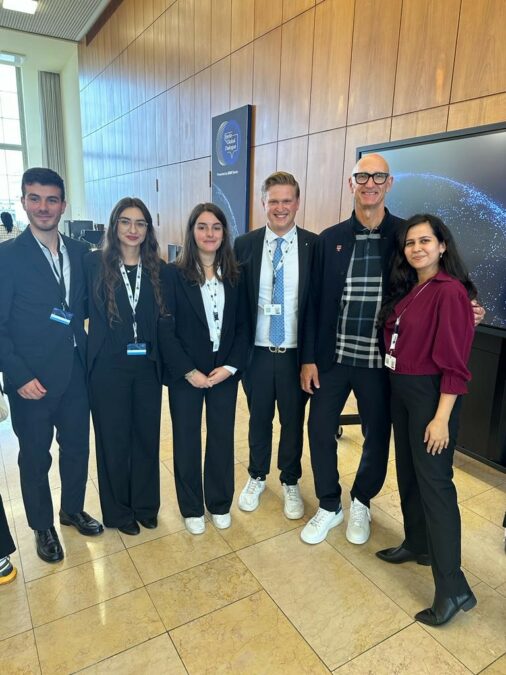 Growing our network
The networking opportunities at the event were incredibly beneficial. We had the privilege of connecting with managers and leaders from a diverse group of companies during various sessions. These interactions allowed us to gain a deeper understanding of the connections between business, geopolitics, and sustainability. Moreover, the opportunity to engage directly with other students and professionals in a collaborative and international atmosphere was a great learning experience. It emphasized the importance of dialogue and exchange of ideas to foster a diverse and efficient business world. 
Learnings
Our key takeaway from attending the event is the significance of leadership in creating a positive and cooperative international environment. Chancellor Scholz's emphasis on strong alliances and the importance of policies that enhance cooperation resonated with us. Additionally, gaining insights into the practical approaches taken by Germany in response to the war in Ukraine and migration issues was eye-opening. The event reinforced our belief in the value of dialogue and cooperation in addressing global challenges and inspired us to consider a career path that combines politics, management, and leadership.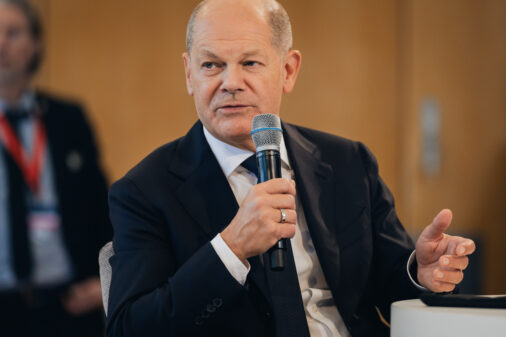 Our participation in the Berlin Global Dialogue was a truly enriching experience, allowing us to contribute, network, and learn from leaders and peers in various fields. The event showed us the importance of open dialogue and international cooperation in addressing global issues and inspired us to strive for a future where diversity and equality play a central role in politics and business.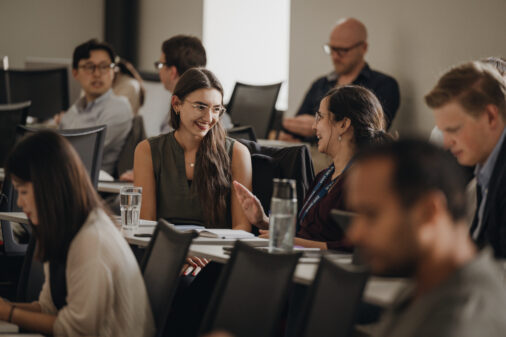 We would like to once more thank the Berlin Global Dialogue, Futury, and ESMT for nominating us as a BGD Young Voice and for their role in turning the event from a concept into a reality! We are already looking forward to next year's event, full of hope, humour, and intellectual curiosity as recommended by Larry Fink, Edi Rama, and Timotheus Höttges, respectively.