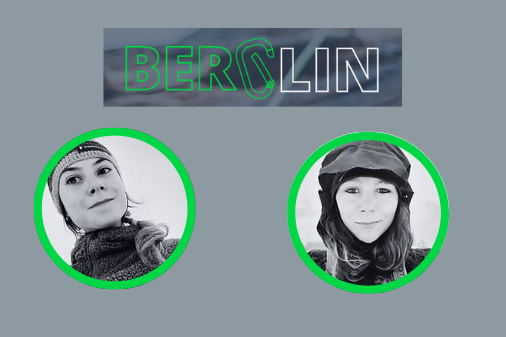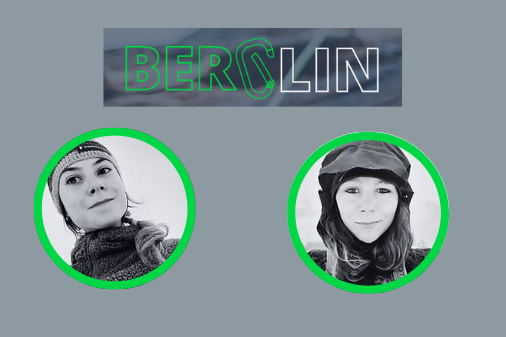 Vali Berlin's Summer Entrepreneurship Program (SEP), offers ESMT students, alumni, and external participants the opportunity to work on a business idea in a team, supported by subject matter experts and mentors. 
For the final part of the program, each team is given the opportunity to pitch their business idea to a formal jury, their mentors, and to the ESMT and Vali network, competing to win the the prize money of € 5,000 and opportunity to pitch in front of the Business Angels Club Berlin-Brandenburg (BACB).
We caught up with Ludovica and Maria Vittoria, founders of Berglin to gain an insight into their startup, how the SEP has helped them so far, and how they have prepared for the pitch.
Tell us about Berglin and how you came up with the business idea.
Berglin is a digital platform aimed at connecting and inspiring communities of mountaineering enthusiasts and professionals across high-altitude paradises and urbex locations worldwide.
The idea came from the two main components that we combined and developed during Vali Berlin's SEP: entrepreneurial drive and a passion for both outdoor activities and adventure travel.
When we joined the first SEP cohort as a co-founding team in May 2021, we found ourselves in different life stages and activity spheres. Nonetheless, we shared one common vision -to embark on a new entrepreneurial project and successfully create a self-sustaining business that brings real value to communities.
As passionate hikers, climbers, and ski mountaineers ourselves, we are well familiar with the difficulties involved in mountaineering, and we aim to address them with the development of our platform. As a complex and risky activity, mountaineering requires thorough preparation on a wide range of aspects to ensure a safe and successful adventure. These aspects include experience and knowledge of the terrain and necessary techniques, trust with the adventure partner(s), and an accurate assessment of the difficulty level of the route.
We facilitate the preparation stage leading up to an adventure by creating a digital space where adventurers can find trusted partners within a community of mountaineering enthusiasts, connect with professionals and access knowledge, and store relevant data and analytics to better evaluate routes.
How did Vali Berlin and/or the SEP contribute to the development of your business idea?
What appealed to us about SEP was the networking opportunities facilitated by the Vali team and the robust support of professionals and experts in the Berlin and wider startup scene.
In the past, both of us embarked on other entrepreneurial projects, many of which failed within a few months after a preliminary phase of business ideation. The reason for these failures is twofold: firstly, we underestimated the value of the network and how we could use it to gain valuable insights and feedback on our project ; secondly, we lacked a structured plan of action encompassing all those stages that lead from the conception to the realisation of a business capable of solving specific problems and bringing value to its audience.
Vali Berlin's SEP provided us with these two components, enabling us to steadily proceed in the developing and establishing our business idea. e The weekly cohort chats with all the SEP co-founding teams, the continuous idea exchange and support from our mentor Oliver Hasse, and the rich series of workshops and hackathons with experts and serial entrepreneurs organized by the Vali team, proved to be key factors in establishing Berglin. We will miss all this very much once the SEP comes to an end.
How are you preparing for the upcoming Demo Day?
The Demo Day is an important opportunity for us to receive feedback from the expert jury. Also, we aim to attract people with experience in the field of digital platforms and,ideally, a passion for adventure travel or urban exploration to join Berglin's mission as external advisors and eventually establish Berglin's advisory board.
We have been preparing and updating our pitch day by day for weeks now. We put a great deal of focus on the identification of the problem and the validation of our solution. As far as the problem is concerned, the market research (various interviews, focus groups, and surveys) we conducted in the second phase of the SEP revealed the lack of dedicated tools for organizing adventures.
The information available online on itineraries and urbex locations is fragmented and therefore difficult to find. The portals used to find adventure companions do not allow for an adequate assessment of the qualities of potential partners, thus possibly compromising the safety of the experience.In addition, customer traction by professionals such as mountain and volcanological guides is mainly based on word of mouth and therefore lacks the access to a more international market able to compensate for the high seasonality of the guides' activity.
In July we launched a prototype of what will become the Berglin App, comprising three main functionalities: 'Find a Partner', 'Find a Guide' and 'Find an Adventure'. The results we achieved in reaching out to our audience and the various communities of mountaineers scattered across different digital portals were amazing. In just a few weeks, we managed to attract more than 80 active users of the beta version of the app, simply by posting the existence of our working prototype on Facebook groups dedicated to finding ski mountaineering and climbing partners. For the Demo Day, we are therefore aiming to report this success as evidence of the problem/solution fit.
Finally, we are counting on our passion for mountaineering and adventure travel, which we will try to exploit by presenting our idea in an engaging and inspirational way.