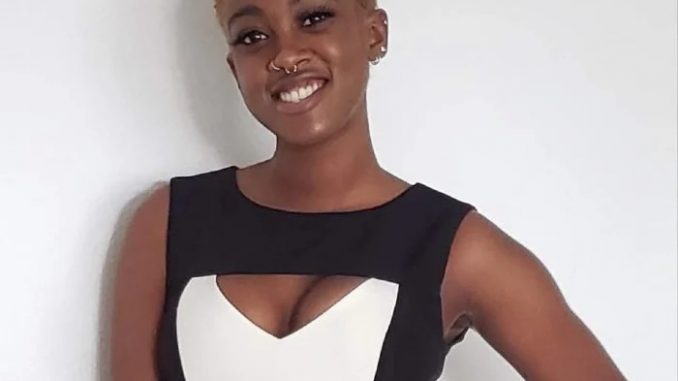 As part of the MBA programme at ESMT Berlin, graduates can participate in the Responsible Leaders Fellowship which involves gaining real-world business experience in Asia or Africa to help a local company.
Beverly Dodard-Guillaume chose to work for the Huru Foundation in Kenya.
The goal of the foundation is to empower and educate the survivors of gender-based violence in Nairobi and the surrounding slums. She is supporting this new company by helping them to write a business plan, understand financial planning, develop programmes and find donors.
TopMBA spoke with Beverly (pictured) to find out what it's like working for an NGO start-up in Africa and how her MBA helped her prepare for the experience.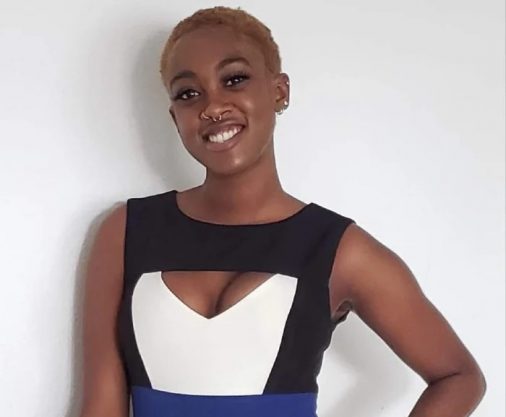 How business schools prepare you
Beverly says her MBA cohort were exposed to different aspects of business from a managerial perspective, which enabled them to gain a broad view that could be applied to various business cases.
In addition, Beverly specialised in Entrepreneurship and Innovation where she learned about starting a business and creating value for consumers.
She said: "We created sustainable business models and even gained first-hand experience creating our own start-up with the Start-Up Challenge, the practical course for the Entrepreneurship track."
The final project of ESMT's MBA programme is a consulting project, which also helped prepare Beverly for her work within a start-up. In this project, students worked with real companies, applying MBA learnings to a real-world business case.
Beverly said: "For my fellowship, I'm working with an NGO start-up, helping to build the NGO from the ground up. I was tasked with writing a business plan, financial plan and marketing plan.
"I was able to apply skills learned in the majority of my coursework. This project allowed me to apply the entrepreneurial view, while also learning more about non-profit organisations."
Why the Huru Foundation?
Beverly says she knew she wanted to work in Africa even before she came across the Huru Foundation – which she was first introduced to by a classmate.
She said: "When I heard of the mission, I knew I wanted to be a part of it. The founder was so passionate about the NGO, but was overwhelmed with the process, so I knew I could make a big impact."
But why is an organisation like Huru important? Beverly notes almost 50 percent of Kenyan women experience gender-based violence in their lifetime, which is higher than the worldwide average of 30 percent.
She said: "This is due to a wide variety of factors, including poverty, discriminatory norms and practices, and lower accessibility to education and information.
"The Huru Foundation's mission is to fight these factors by creating a safe space for survivors, empowering them mentally and financially, and providing sexual and reproductive health education as well as self-defence training. The goal is to reduce the rate of violence towards girls and women."
Benefits of experiential learning
Although her time at the foundation has been interesting, Beverly admits it's been difficult, seeing as the organisation is brand-new and required tasks are therefore less apparent.
She said: "My work has involved a lot of research into starting an NGO, since I had never done anything like it before.
"The founder sometimes struggles to determine what is needed, so I've had to take initiative and create the work for myself."
Although difficult at times, Beverly feels her presence at Huru has helped – especially when it came to assisting the founder.
She said: "I've written a business plan which outlined the mission, methods and desired results. We discussed financial planning and I've helped them understand how to keep the NGO solvent.
"I've also helped develop an evidence-based programme in order to ensure credibility, and we have discussed plans for future growth.
"Overall, I've been able to help her gain clarity for the organisation's future."
Working alongside a charity organisation
One of the greatest takeaways Beverly has found from working with the Huru Foundation is realising she was privileged to have had the upbringing she did, with many of us (herself included) taking health, safety and access to information for granted.
But Beverly also noted the local women's strength and resilience. She said: "Although women face more challenges here, they are stronger than anyone I've ever met. They are not tolerating the violence but coping in their own ways."
Beverly has great hopes for the foundation – above all, to help as many young women as possible who will eventually partner with policymakers to make systemic changes in Kenya.
Looking to the future
Beverly says in the short-term she plans to go back to Berlin to build a career in supply chain and operations.
But thinking long-term, Beverly hopes to help young people build skills to develop their independence and confidence. She said: "I'd like to start a business of my own, possibly an NGO, focused on teaching young people the life skills not taught in traditional schools, including financial literacy, self-defence, home economics, and critical thinking."
This article was written by Niamh Ollerton for QS TopMBA and was originally published on August 9, 2021. Republished with permission.