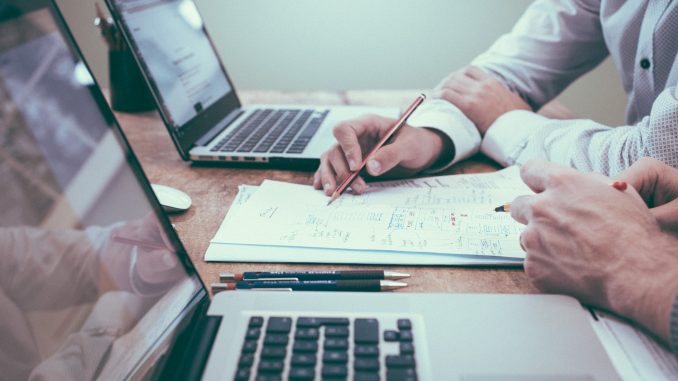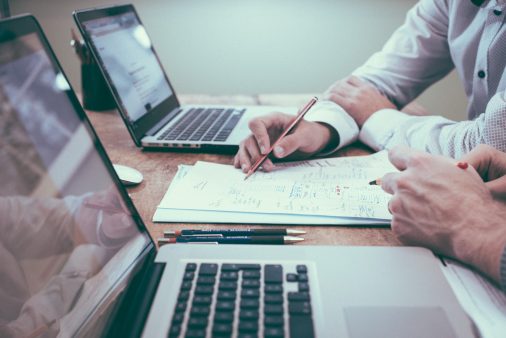 After completing an additional module in Lisbon, Portugal, I would like to share my experience of the Small Network Online Courses (SNOCs) I took, as well as the seventh residency.
SNOCs
Early on in the program, we were introduced to so-called SNOCs, whereby cooperating universities within the Global Network of Advanced Management (GNAM) offer individual courses to which students can apply. For each application, a current CV is required, as well as a small letter of motivation, which can be completed and submitted via the online portal. The application is accepted based on the availability of places and the qualifications of the student. If you want to have a look at the current courses, please see their website.
An important point to mention here is that these courses are completely voluntary, however, there is much to gain from taking part. Not only do you benefit from additional knowledge, but you also have the possibility to expand your network by meeting students from around the world. If students have difficulties in obtaining their minimum credits for the master's degree, it is also helpful to take part in SNOCs.
My SNOCs experience and tips
Since we had two opportunities to apply for the courses, I took advantage of this. The first of my courses was successfully completed. I am currently taking the second course.
Course selection
Before you even start considering which courses interest you the most, it's best to look at dates and times. I categorically ruled out a few courses right away because in my time zone they would have been either in the middle of the night or during work hours. Furthermore, you need to be aware that you really need time for the courses. So, if you plan to do it on the side, or if you want to go on vacation during that time, it's best not to apply at all.
After additional courses were dropped, I looked at which courses sounded especially interesting to me. You also have to be careful because there are some courses that are already covered by the EMBA program. That means you would more or less just learn the same thing again. Likewise, you should also be aware that for some courses, you may have to pay extra for software access, etc. However, the courses themselves are without additional fees.
My courses
I took the Strategic Thinking course at KOC University, Istanbul, which involved studying several chapters of a total of three books. Since the books were very interesting anyway, I read them completely. This course was not so much about learning with cases, as one is used to in most EMBA courses. Instead, the focus was on working on the material by ourselves and demonstrating our understanding in the form of presentations. The professor always brought additional teaching material.
The course itself was stretched over three months. One full weekend per month (Friday, Saturday, and Sunday) and we could use the time in between for preparation. Within that time, I had an assignment, an individual presentation, a group presentation, three exams, and some small Kahoot tests. Active participation in class was required. So, as you can imagine, there was a lot to do. But I believe that it was absolutely worth it.
The course helped me to better classify my own thoughts, as well as to better understand the statements of others. I especially liked learning about thinking in models. Sometimes the obvious is not the answer to the question and models can help you to better analyze the background of events.
The second SNOC I chose was Managing with Digital Technology at UNSW University, Sydney, which is much more technical. Since I'm only at the beginning of the course, I can't say much about the content. But what I can say is that after the course you will not only understand terms such as SaaS, IaaS, and PaaS, but you will also learn the differences between structured and unstructured data.
This course is offered in two variants, either weekly online meetings or completely asynchronous. Due to the time difference, I opted for the second option. However, I still have to adhere to weekly deadlines.
The duration of this course is ten weeks. Grades are based on weekly postings in the forums, an individual assignment, a group assignment, and one exam.
Residency 7
The seventh residency was also a special one. A few weeks before it began, we had to choose the subjects for our electives. I chose New Product Development, Managing Business Integrity, Strategies of Industrial Champions in Global Markets, and Digital Business Strategy.
While I was not disappointed by the courses and gained new knowledge, there was some overlap with previous courses.
Groups
This time our class was divided into groups and the courses all took place in parallel. However, the breaks were still simultaneous, so you could always talk to each other about each other's courses. Another special aspect of this residency was a few guest students from Brazil. The cooperation between the universities gave them the opportunity to take part in this module abroad. For us, of course, it had equally positive aspects, such as making new contacts and having global discussions.
Depending on the chosen elective, there was also group work. Since we first had to find our way back into the groups, it was a little unstructured, as in my past group work. But that depended a lot on the group itself.
Now it's time to turn in assignments for some courses, submit a reflection letter on the block week as always, move forward with final work, and prepare for the next module.
Stay tuned for an insight into the additional module in Portugal.
This article was originally published on my blog.