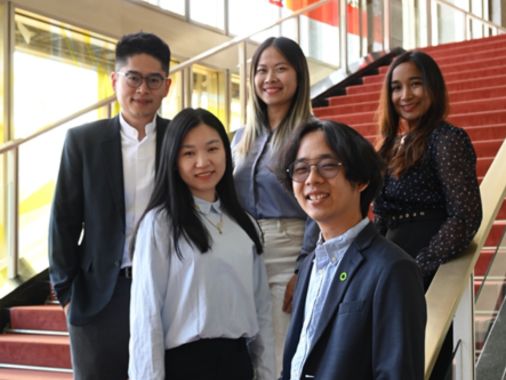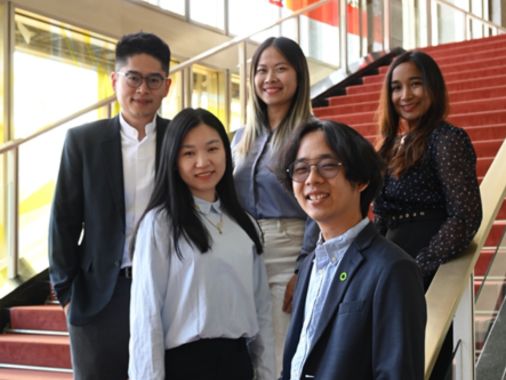 I can still feel the excitement and pride of our team – the Livable Cities Fund – when I recall the moment the organizer announced that our team had won the 2023 Sustainable Cities Impact Investing Challenge.
Organized by Net Impact and Nuveen, the esteemed international competition was designed to promote the concept of impact investing and reward a self-built diversified impact portfolio that delivers both significant financial returns and impact, specifically aligned with the UN Sustainable Development Goal (SDG) 11 – Sustainable Cities and Communities.
Our team – comprising Jonathan Davy, Siti Daud, Yanyan Ma, Maggie Gao, and myself – come from diverse backgrounds in environmental technology, oil and gas, FMCG, robotics and real estate, etc., but it was challenging that none of us had ever worked in impact investing before.
During the four months of hard work, we assembled a diversified portfolio across multiple asset classes, including public equity, private equity, and fixed income. These instruments were skillfully selected to span affordable housing, energy, mobility, and waste management, yielding an annualized return of 10.23%. For impact investing, financial return is not enough; the fund's measurable environmental and social impacts are also carefully examined to ensure that the investment also promotes energy efficiency and inclusive growth.
After an excellent presentation and Q&A session at the final pitch, a panel of judges from professional impact investing firms praised the team's thoughtful portfolio selection, attention to both impact and return, and careful consideration of risk and resilience. The jury was ".very impressed with the presentation and intentionality, and really energized about solving this challenge while being mindful of equity and access. Super impressed with how much thought went into this portfolio" –
We could not achieve such accolades without the generous help of the ESMT Berlin community and beyond. Through the extended ESMT networks, we reached out to Olga Almqvist from the Societal Impact Financing Initiative (SciFi) at ESMT. She generously offered her insightful comments on our investment thesis and sent us useful resources as references.
Leslie Li, an impact investing professional and guest speaker in our ESMT course, also provided extensive guidance on the progress of our asset class screening and impact monitoring. We were also assigned a professional mentor by Net Impact, Mary King, who spent many hours providing us with tremendous guidance and support in refining our portfolio via pan-Atlantic Zoom meetings from New York.
For me, this challenge is a significant milestone in my MBA studies at ESMT, as well as a great learning experience that showcases successful teamwork. Coming from the traditional industries of urban planning and real estate, one of the main goals of my MBA studies is to help me transition to a new industry. In parallel to the various academic courses, this extra-curricular challenge offered a valuable opportunity to work with professionals from a new industry and to explore the latest trends in sustainability. I believe that the topic of impact investing will gain popularity, and I may shift to related work in the future.
I'm very grateful to have joined an excellent team with such talented and dedicated peers. The challenge started in April and lasted through July, throughout the occupied Modules 1 and 2. We worked over weekends and in between courses to keep up with the process and learned extensively from each other about our past industries as well as different approaches to gaining new information.