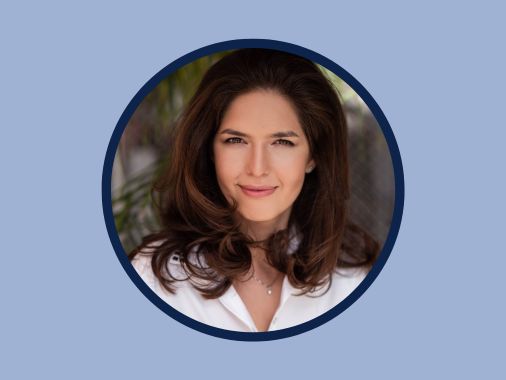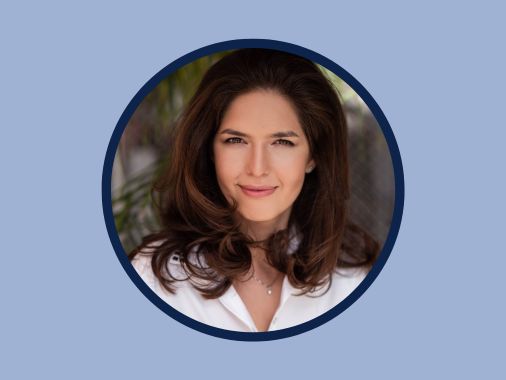 In the dynamic realm of startups, we encounter tales of grit, determination, and growth. Today we sit down with Anastasia Zencika, an experienced marketing executive who has ventured into the startup world. As we discuss her journey, we unravel the story of Evotym and understand how it helps find exceptional remote software developers for scaling businesses.
Why did you decide to do an Executive MBA (EMBA)? 
Well, after finishing my bachelor's degree, I had a dream. The dream was to get an MBA, but not just from anywhere. I wanted to do it at a top school and in a city I'd choose to live in later in life. The journey began when I attended the Design Thinking and Change Management program at ESMT Berlin. This experience sparked a desire to make a career change, and it felt like everything fell into place when I decided to move to Berlin. It was a new city for me, a new circle of people to connect with, and a chance to get an EMBA from one of Europe's top business schools. It was just the perfect combination.
You have a background in marketing, what new skills did you want to acquire, and how has that helped you with launching your startup? 
Before diving into my MBA, I realized that to boost my career, I needed more than just my existing business development and marketing skills. I yearned for a well-rounded education, one that would provide me with a firm understanding of economics, corporate strategy, finance, operations, and other areas that I wasn't exposed to in my current role. These were the skills I believed would propel my career further.
Launching a startup, as I quickly discovered, is a different beast. It's less about acquiring new skills and more about resilience, the grit to push through, and the ability to prioritize what matters most and commit to it daily.
But my EMBA has definitely given me a boost. It made me more confident, more ready to take risks, and the support from my classmates has been enormous. They've been there for me all the way, offering advice, helping me make business deals, and providing guidance and support. Without them, it would be much more difficult.
Can you introduce your startup and explain why you set it up and what goals you have? 
Of course. Evotym is essentially a bridge that connects businesses with exceptional remote designers and software developers. Our vision is to create a borderless ecosystem where talent and opportunity converge, fueling growth, innovation, and success for all.
As we stand today, we operate as a boutique agency, handpicking the best match for each client from a pool of talent that we've evaluated on communication skills, technical prowess, and proficiency in English. With over 1000 developers on our roster, we aim to make successful matches within a five-to-seven-day timeframe.
But that's just the beginning. We have grand plans to scale. We're not just talking about process automation; we're developing our proprietary matching algorithm, which will finely tune our matching capabilities, taking every nuance of a client's needs into account.
Our aspiration isn't to create another 'Tinder for developers'; instead, we want to redefine the hiring experience entirely. We envision a world where businesses can go from needing to having the right talent in just days, and that every match we make is not just for a project, but for a lifetime partnership.
In essence, we're making it effortless for scaling businesses to find their ideal remote tech talent.
Have you been leveraging the knowledge and skills gained from your EMBA experience to lead and drive the growth of your venture?
Absolutely! In fact, I'm currently drafting my final project on Evotym, drawing extensively from what I've learned in modules like strategy, entrepreneurship, innovation, and marketing. As my role in the startup revolves around everything client-facing, these subjects are particularly relevant.
And I must say, studying becomes so much more engaging when you can apply what you're learning to a real-world project. Plus, having a group of 50 people to test and further develop the idea is an experience like no other. It's not just educational, it's exciting and incredibly rewarding.
What challenges have you encountered while transitioning from a corporate marketing environment to running your own startup, and how have you overcome them?
In my last position, I spent nearly a decade in the corporate world, but we started that company from the ground up too. However, running a startup is a unique experience. You get the freedom to do what you want and when you want, but you also have this irresistible drive to work round the clock.
For the first months of building Evotym, it felt less like work and more like a hobby. It was the best job I could imagine, and I wouldn't exchange it for anything else. The ability to decide the direction of my business, choose who I work with, where I'm based, and what I do—these are all aspects I value and would love to retain control over in the future. It's an exciting journey, and I am thoroughly enjoying navigating the challenges and opportunities it brings.
As an entrepreneur, you wear multiple hats and have various responsibilities. How do you manage your time, juggling work and study?
That's honestly the best part! Instead of compartmentalizing them, I blend my startup responsibilities and studies. The continuous need to innovate and explore new concepts for Evotym aligns beautifully with my academic endeavors. My studies inspire me to think in different directions and immerse myself in a wealth of material that I may not have considered otherwise.
This dynamic interplay ensures that no moment spent studying feels wasteful. Everything I learn feels valuable and immediately applicable to my work at Evotym. It's like I'm custom-building my education to fit the future of my company, and it's an incredibly rewarding process.
As an entrepreneur with a marketing background, what advice do you have for fellow or future EMBA students who are considering starting their own startups?
Be brave and take the leap. My journey shows how an EMBA can act as a springboard, propelling your growth beyond what you could achieve on your own. And remember, an EMBA isn't just about knowledge; it's about building connections with top minds who can guide and support you, like Konstantin, Baris, Linus, Henry, and many more at ESMT.
To all aspiring entrepreneurs, your startup venture is not just about creating a business. It's about using your unique skills and knowledge to contribute to something greater. Dare to dream big, and then put in the hard work to turn those dreams into reality. It won't be easy, but the rewards are immeasurable.
And when you're ready to build or scale your startup, remember Evotym. We're here to help you find the IT talent you need to kick-start and sustain your business's growth. I personally would be thrilled to assist you on this exciting journey.