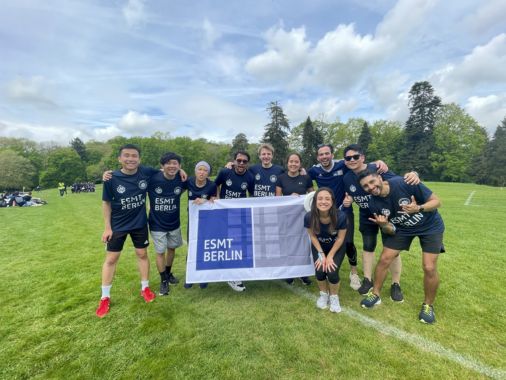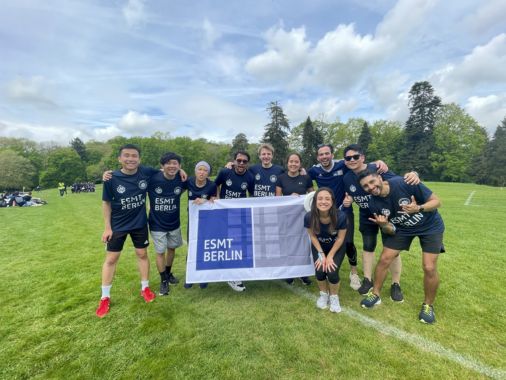 My name is James Lam and I am a Hong Kong public sector professional currently charting a new course through a full-time MBA at ESMT Berlin. The allure of ESMT's tailored program structure, its towering reputation among European business schools, and the vibrant learning environment fostered by the multicultural student body were irresistible. The school's location in the heart of Berlin, a city teeming with cultural and intellectual diversity, further amplified its appeal.
As I set foot on this journey, I eagerly anticipated engaging in club activities, immersing myself in social encounters, and savoring the distinct flavor of life in Berlin. However, the rigors of the first module swiftly ushered me into reality, bringing with it an intensive class schedule, bi-weekly exams, group projects, and the administrative labyrinth of acclimatizing to a new city. Nevertheless, these very challenges paved the way for novel experiences and significant milestones.
Together with my classmates, I took part in the renowned MBA Tournament 2023 (MBAT), a grand spectacle often equated to the MBA Olympics. We found ourselves amidst a sea of students hailing from the world's top-tier business schools, partaking in a range of events encompassing sports, dance, chess, and poker. Given our small but determined class size of 37, our goals were modest – we aimed to participate wholeheartedly, relish the experience, and perhaps take home a few medals.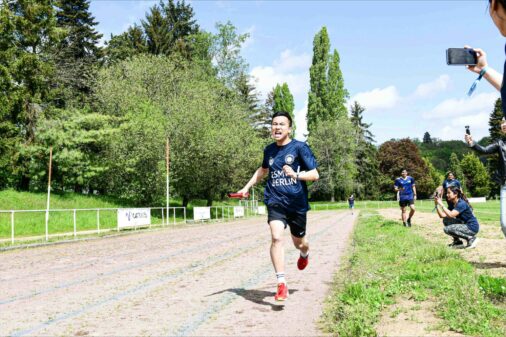 The first day began on a high note with Diego winning the gold medal in chess, setting a jubilant mood for the days to come. We saw promising results in an array of events including badminton, frisbee, FIFA, track, Catan, and poker. Our day culminated with a powerful performance by our dance team, led by our very own Latina queen, Greta, leaving a lasting impression on our fellow MBA's.
As we ventured into the second and third days, the adrenaline rush was palpable. Our Frisbee team put up an admirable performance in the finals, bravely contending with a team boasting national representatives, and bringing home a hard-earned silver medal. Our gaming enthusiasts, Ali and Eli, emerged as the second-best team in FIFA. Track events added another feather to our cap, with Jye-Jyun leading us to a golden victory in the 4x400m relay and several other teammates contributing to our silver and bronze medal tally. I am still incredibly proud of being a part of the gold-winning track team and the silver-winning Frisbee team.
The morning after the MBAT brought with it a peculiar mix of exhaustion and exhilaration. Many of us were nursing the remnants of the previous night's revelries, yet we were determined to give our best for the last leg of the competition.
We managed to gather our strength and spirit to push through the day. Yes, there were challenges, but with each hurdle, we learned more about each other, made countless new friends, deepened our class unity, and discovered hidden talents among our peers. The sense of shared accomplishment was overwhelming. Despite the physical and mental fatigue, we couldn't help but look back at the event with a sense of fulfillment and joy. We had given our best, laughed a lot, and learned even more.
Once the exhilarating MBAT had concluded, we transitioned into the kickoff ceremony for a unique consulting project with Mercedes-Benz Consulting. This project, focused on sustainable luxury and digital responsibility, offering an exceptional opportunity for practical learning. As co-presidents of the Consulting Club, Sitong and I took the helm, shaping the project's scope, recruiting teams, and outlining a detailed delivery schedule. The six-week-long engagement provided an enriching experience and laid the foundation for potential future collaborations.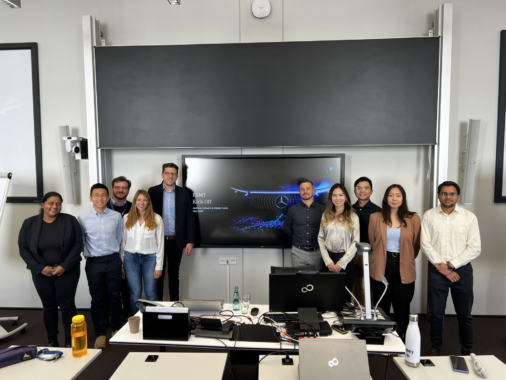 As the Vice-President of the ESMT Berlin Investment Club, my work was instrumental in organizing our inaugural event. Our guest speaker, who was an esteemed macroeconomic strategist, offered us invaluable insights into wealth preservation in a volatile economic environment and a comprehensive overview of the global markets.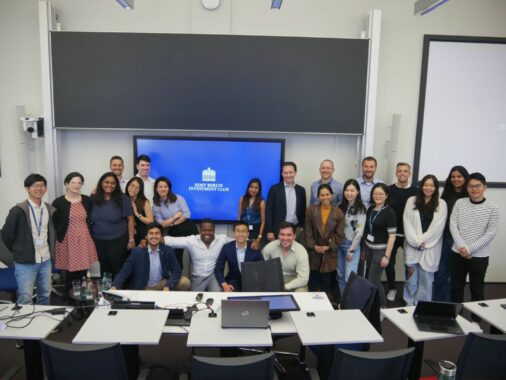 Reflecting on the experiences, I appreciate how flexible the curriculum at ESMT is. The encouragement to participate in events, such as the MBAT and the facilitation of club activities, has allowed me to customize my learning journey. Add to this the unique charm of Berlin, and it becomes clear how enriching this MBA experience is proving to be.
In essence, the MBAT experience, the project with Mercedes-Benz Consulting, and the kickoff of the Investment Club are emblematic of why I chose ESMT: a potent blend of rigorous academics, practical experience, and opportunities for personal growth. It's a combination that paints a vivid picture of the exciting start to my MBA journey at ESMT.