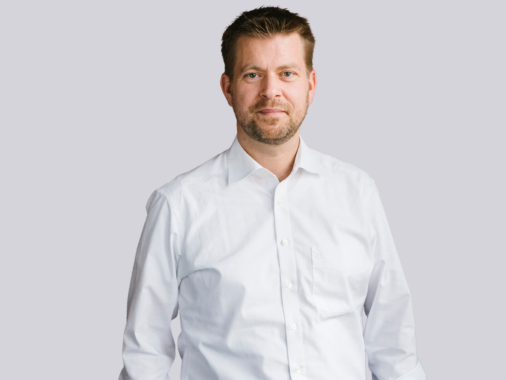 For many of those who have made the leap into a senior leadership role, the transition has presented one of the most challenging times of their career. It is a move that requires new skills and competencies, a more holistic and strategic approach to leadership, and a deeper understanding of the disparate parts of a business and how they fit together.
These roles demand that those taking on such responsibilities are prepared to deliver measurable business impact almost immediately. This, combined with the required steep learning curve, means that many individuals at this stage of their career decide to take part in a professional development program that will help them accelerate their transition.
ESMT Berlin's Executive Transition Program, ETP for short, is one of its flagship executive education programs. It has been successfully preparing individuals for the most senior positions in their organizations for more than twenty years now.
We sat down with ETP Alumnus Jens Delventhal to learn more about his experience of the program and the impact it has had on his career.
The Executive Transition Program is designed to prepare you for a General Management position. Can you think of any specific activities, lessons, or experiences during the program that you found particularly useful in this regard?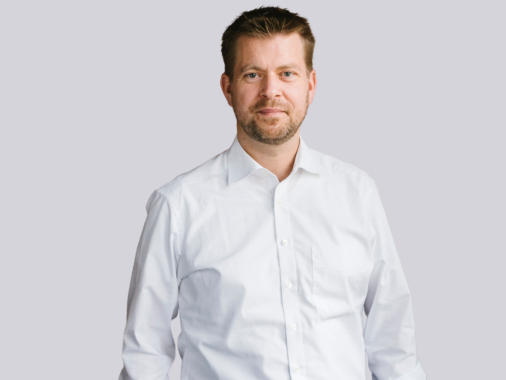 There were two key elements of the ETP that really helped me.
The first part is that the program essentially functions like a mini-MBA: Covering everything that you learned in university but in a more comprehensive manner and in a much more practice-orientated way. It was really helpful to recap how a corporation works and to explore it from various angles, operationally and strategically.
The second part, which helped me the most, is the feedback and exchange that I got from other participants. The program's activities encourage participants to bond and open up to each other, and that facilitates an open feedback culture and exchange. I was able to learn how I am perceived and how people choose to collaborate with me. I learned from their experiences, too. Some were in fields I was totally familiar with, while others worked in areas I'd never heard much about. 

In what ways did you emerge from the program feeling more prepared for the role of General Management?
Before I took part in the ETP, I worked in procurement – I did that quite well from a functional point of view, but there was not too much leadership involved.  
This program helped me build trust in myself and strengthen my belief that I can be an effective leader. I think in order to move forward, you need people to see your potential, but you also need to have trust in yourself. The ETP helped to build that trust as well as the necessary skills for leadership. 
On top of that, [because of the ETP] I now have a network of people that I can call when questions or situations come up where I have no clue what to do.

More specifically, how has the Executive Transition Program impacted you in your current role – how does it continue to inform your day-to-day decision-making?
I'm currently a CPO, managing the procurement function. My peers are the function heads of the other parts of the organization. For my role, I need to understand their daily problems and worries.
The ETP helped in this regard, especially in the discussions that I have frequently with the CEO – understanding the dynamics of the organization from a profitability point of view and how we are all contributing in different ways to the overall target.
I remember one session in which the speaker explained how strategy works, and how it interconnects with operations. In the past, I was always focusing on my own function, working within a silo. But today, because of the ETP, I have a more holistic perspective. That's enabled me to steer the function in a way that has a broader, more positive impact for the whole company.

The Executive Transition Program is an 18-day onsite program spread over six months, with additional online sessions in-between. From your perspective, how did this longer program-length and design help you in your learning goals?

From a duration point of view – honestly, I couldn't see a way to reduce it. There was no element where there was idle time. On the contrary, the schedule was packed. 
Transmitting knowledge is not really the point of the program. The purpose is to let new insights sink in, and to change people, to take time to learn these things and practice them. You could argue that 18 days aren't enough!

This really goes back to the question of how people learn. I learn by repetition but also benefit from having breaks in-between and revisiting it later. The length of the ETP class allows you to have time off between classes to practice what you've learned and to reflect. Any follow-up questions that come up from this can then be addressed at the next session.

Finally, for what reasons were you looking to take an executive transition course?

I really enjoy learning and wanted to be challenged – not through an ordinary program but through something extraordinary.
I wanted to see if I could emerge from the comfortable position that I was in and move on and progress further. So I decided to go back to class, re-learn the basics, and build that trust in myself to take the next step.
If you would like to find out more about how the Executive Transition Program can help you make the leap into a senior leadership position or grow as an executive leader, visit the webpage.
To hear from more ETP participants, watch our video on YouTube as we discuss the program content in further detail and find out how it has helped senior leaders become the leader that they aspire to be.