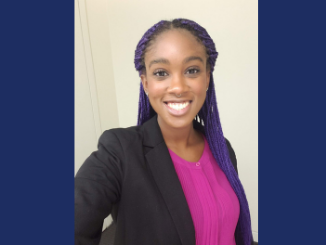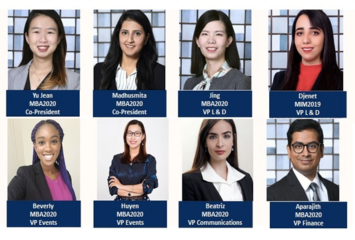 The Women in Leadership Club at ESMT Berlin was created by ESMT students earlier this year, with the goal of building a community of women and allies to further the agenda of gender equality. The club's mission is to develop and empower women to step into leadership roles.
Chat and Connect was our first face-to-face event which we hosted last month. The goal of Chat and Connect was to facilitate the interaction between alumnae and our current students. Due to the pandemic, we missed the opportunity to interact with students from different degree programs after establishing the club. We wanted to do something different rather than a typical speaker presentation followed by questions. We invited 15 alumnae from various years, programs, and current fields of employment to share their experiences as women in business in Berlin. The invitation process for alumnae was the most difficult part because our LinkedIn response rate was relatively low. We therefore had to double our efforts and send out more invites. Filling the 35 student slots was much quicker, and our guests consisted of MIM, MBA, and EMBA students of all genders. The diversity of our guests was amazing to see.
Networking can be intimidating, which is why we decided to keep the event informal. It was held at a beer garden, and each guest received vouchers, allowing them to purchase food and drinks. Many guests mentioned that this helped get the conversation going, as it was less daunting. We also prepared conversation starter questions relating to our club's mission, which helped break the ice and direct the dialogue in some situations.
Overall, the event was a success. All ESMT degree programs got a chance to meet each other, as well as various alumnae. The conversations were lively, some topics were lighthearted, while some were tougher and required deeper thought. The goal was achieved, as many guests mentioned how much fun they had and requested more events of this type.
The Women in Leadership team will continue to host events aiming to educate and empower women and allies to reduce gender inequality. We will continue to build our community and learn from each other. Follow us on Instagram and stay tuned for what's next!