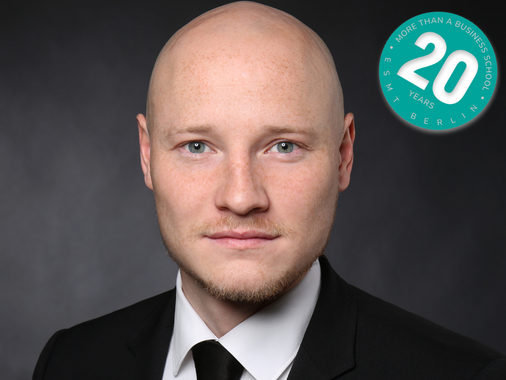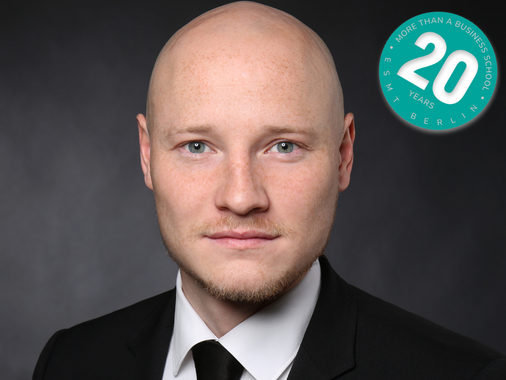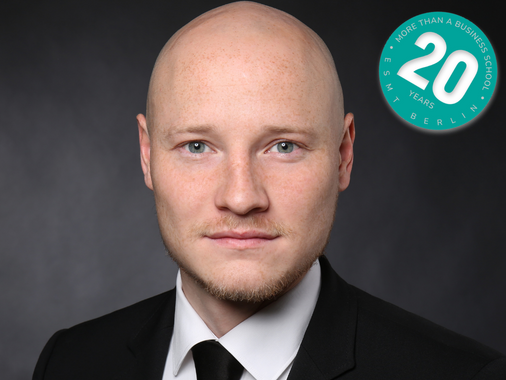 Sebastian Baumann graduated from the ESMT Berlin Master in Management program in 2021. His master's focused on global and digital strategy and he now works as an account executive at Moss, a fintech company. We caught up with him to hear about the highlights of his ESMT experience.
Why did you choose ESMT?
At the time, ESMT was recommended to me by a friend who started two years before me. He told me about the diversity, the cohesion at ESMT, the career services, and in particular, the curriculum. The combination of theoretical classes, group work, and the opportunity to apply what I learned in the internship and the Social Impact Project is unique. I can share this enthusiasm now as a graduate.
What did you learn most about yourself during the program?
ESMT helped me to develop personally, in that I now know even more about my strengths and weaknesses.
What advice would you give to students starting the program?
Enjoy and soak up as much knowledge and experience as you can. ESMT provides you with the best opportunities for personal and professional development.
What are the highlights from your studies?
It is difficult for me to choose a highlight, as many of the curricular and extracurricular activities were a lot of fun and gave me a lot personally. But one highlight that stands out for me is the football team that we started with our cohort.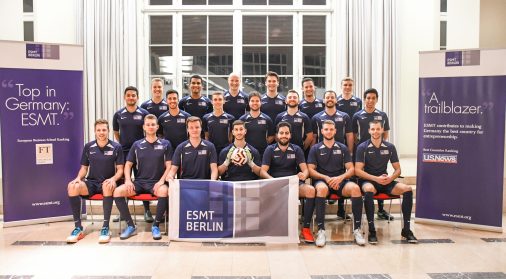 We played in the university league in Berlin and were quite successful. Although the pandemic threw a spanner in the works and we couldn't play the full two years, it was still a great experience to be able to play on a team with my classmates. The initiative still exists today, which makes me very proud.
The soccer team brought a large part of our cohort even closer together, regardless of origin, language, or culture. ESMT stands for diversity and openness, and we were able to live this out ideally in a sportive way with the team. That, more than anything else, is the great advantage of football and of playing together as a team. Of course, the sporting competition and success made it even more fun. Personally, it was great fun and a great experience to be the team's captain.
Complete the following sentence: ESMT is more than a business school because…
ESMT is more than a business school because of its diverse multicultural environment that allows students to not only develop professionally but also personally and to a significant extent.