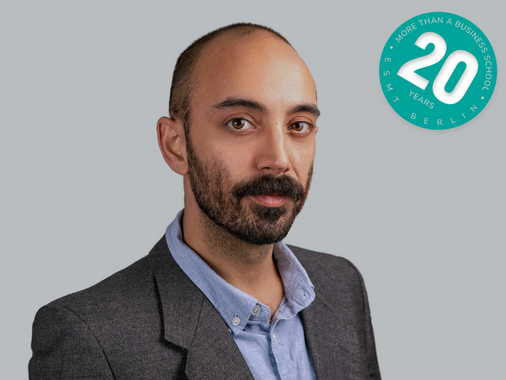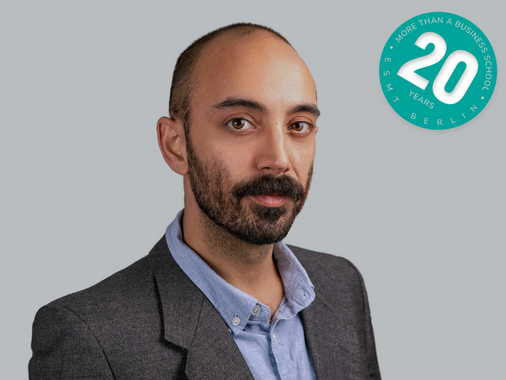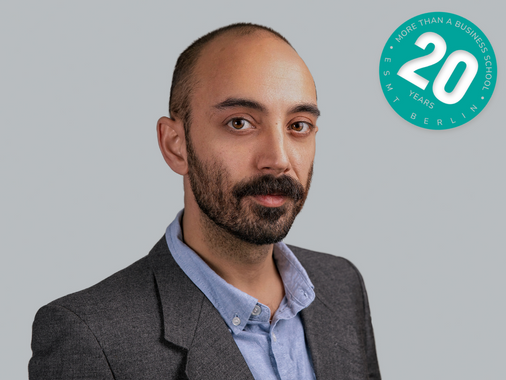 I first came to ESMT Berlin as a student ten years ago while I was still a candidate in the Berlin Doctoral Program in Economics and Management Science (BDPEMS). I started working at ESMT as a faculty research assistant (FRA) in 2014. Shortly thereafter, a particularly nasty macroeconomics test hastened my exit from BDPEMS as well as my divorce from that bitterest of exes, economics. 
For the next few years, I continued my work as an FRA while pursuing my own research interests, with notable support and mentorship from Professor Matthew Bothner. In 2019, after re-signing my FRA contract for the fourth or fifth time, Wilina from HR asked what my plans were, and I realized I should probably shake things up professionally.
Fortunately, the newly formed EdTech team was searching for a new learning designer. I hadn't considered a career in EdTech before, but the role let me leverage my experience working with ESMT faculty and aligned well with my profile and skillset. I was lucky enough to get the job, and I've been happily growing with my team ever since.
It was really illuminating to step from one side of the corridor (research) to the other (teaching). (Also, the EdTech office was on the cool side of the building – and I mean that in terms of the heat in summer!) I'm particularly proud of our team's record of launching a new MBA program each year since 2019. I'm very thankful to Nick Barniville, our former director, whose guidance, support, and trust allowed everyone on our team to flourish, both professionally and personally.
As ESMT's online portfolio grows, it's important for all of us on the EdTech team to continue developing professionally. I first saw the ESMT Coding Boot Camp advertised in 2020, but I still felt too new in my role as a learning designer to take on part-time study. But over the past eighteen months, we have increasingly had to go "under the hood" with various technologies and engage more and more with developers. The importance of having someone on the team who "speaks developer" has thus grown significantly. Similarly, having a developer in-house will open us up to more opportunities, make us less dependent on third-party solutions, and help us to leverage the wealth of data our online systems collect.   
The boot camp has been one of the best decisions I've made. While very demanding – with 10 class hours plus up to 20 further hours of independent work per week, over six months – the format, exercises, and support were all first-rate. Everyone involved was invested in helping us achieve our learning and professional goals. Classes were fun and challenging with lots of scaffolding, and the material was curated to meet the demands of the current job market.
There were three particularly rewarding group projects in which we ideated, designed, built, and deployed web applications while learning how developers work collaboratively in teams. For my second project, I worked with a fellow boot camp recruit, Oliver Measson, to develop a tool for our executive education program managers.  
During the Great Migration to Remote Work under the pandemic, ExecEd had been using a third-party tool to randomly pair program participants for virtual coffee meetups, replacing the face-to-face contact they would have had on campus. While the tool was popular, the pricing was prohibitive, so I volunteered to work on a substitute. We began testing our tool – which we called Latte Lotto – in certain programs beginning last spring. I have plans to develop it into a more extensible networking tool, for example, for internal networking or cross-program mentorship.
My final project was a working model of an elective allocation system, which I developed to solve a problem the Full-Time MBA program office will face next year: Fairly allocating students into electives with limited capacity, based on their preferences. I've continued working on this project over the last six months (with invaluable ongoing support from my coding instructor from the boot camp, Swapnil Gaikwad), and in October I presented the latest version to some cluster directors and program managers, to an encouragingly positive response. It's been especially rewarding to work towards solving a real-world problem that my colleagues are facing, and I'm excited about the prospect of this tool being used next year by our MBA students.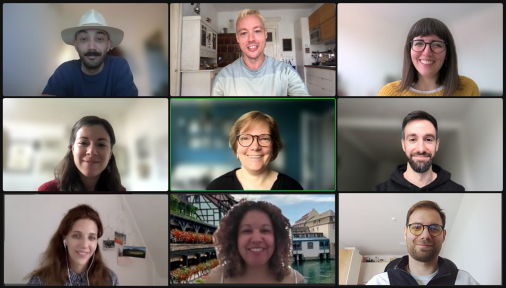 The whole team is really excited about the transition from EdTech Lab to Learning Innovation Lab. We're particularly looking forward to working across the school on other technology-enhanced teaching and learning projects. To date, our focus has been largely on course development, and we now boast a full portfolio of courses, most of which have been delivered and refined multiple times. Thus, we're starting to shift our focus toward scaling: 
We are currently developing a style guide to standardize the look and feel of our courses.
We've begun addressing accessibility issues to accommodate more diverse learners.
We're reviewing and adjusting our delivery model to accommodate an ever-growing student body. (The Global Online MBA program will have two intakes this year, and three intakes from next year. As student numbers grow, faculty time – our most precious resource and already running a perpetual deficit – will not. We'll need to be truly innovative to continue delivering the same rich student experience.)
We're also finally at a point where we can start analyzing the data our online learning platforms collect. This year we supplied data for a master's thesis research project on engagement in online programs and its effects on performance. In time, we're confident that these analyses will generate insights that not only directly improve our teaching and learning, but also produce collaborative research projects that can be submitted for peer-reviewed publication, further contributing to the school's reputation. I'm personally very excited about the prospect of returning to research with the new skills, experience, and disciplinary perspectives I've gained over the past three years. 
All in all, everyone at the Learning Innovation Lab is very passionate about pedagogy. We envision ESMT emerging as not just one of the best-ranked business schools in Europe, but as a globally renowned hotspot for student-centric teaching and learning innovation.