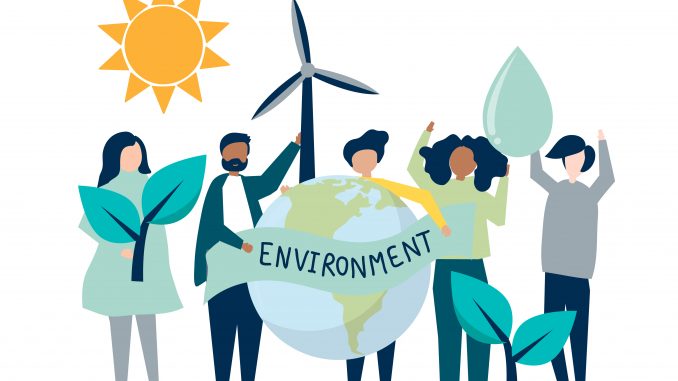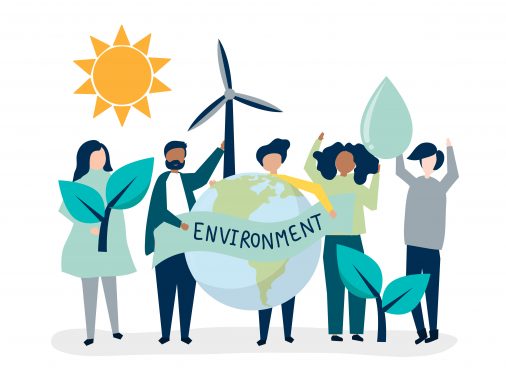 Women and girls play a crucial role in Europe's sustainability initiatives. Their involvement is important in achieving sustainable development that serves us all and are thus addressed by policies and initiatives aimed at identifying gendered impacts, removing gendered barriers, closing the gender gap in remuneration, and empowering their participation in green economy strategies.
The European Union already has specific policy on mainstreaming the gender perspective in the European Green Deal. And it is equally important to acknowledge the role that women play even now in advancing sustainable development strategies in EU Member States. Below we highlight just three women who are leading the work of their governments in France, Germany, and Spain.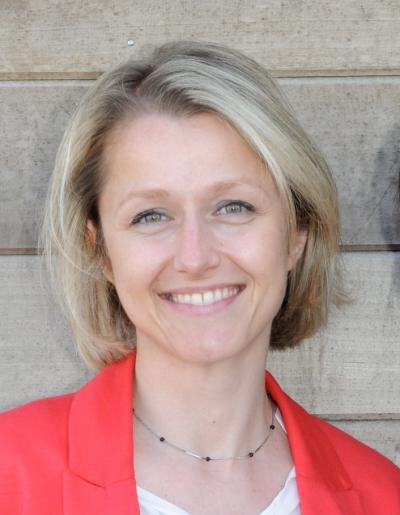 Barbara Pompili (France)
Barbara Pompili is a French politician, the former minister of Ecological Transition in the government of President Emmanuel Macron, and currently is serving as chair of the OECD Water Governance Initiative. In her former role as minister, Pompili was responsible for implementing policies aimed at reducing greenhouse gas emissions, promoting renewable energy, and preserving biodiversity in France. To her position in the WGI, she brings decades of experience representing France on climate, water, biodiversity, and energy in the implementation of the European Green Deal.
France has publicly committed to its National Low Carbon Strategy, with a target to achieve carbon neutrality by 2050 by reducing the carbon footprint of French residents and industries. That specifically means phasing out coal in power generation, diversifying energy sources, especially via renewables, and supporting French companies in the energy transition. Unsurprisingly, water management – especially wastewater handling and water treatment – also plays a role in the low-carbon strategy.
Steffi Lemke (Germany)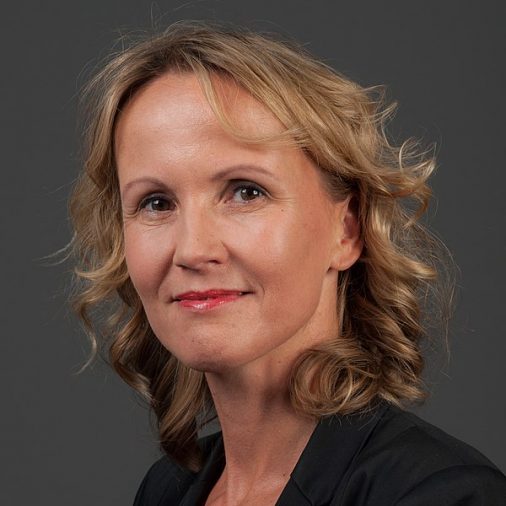 Steffi Lemke is a German politician, was a co-founder of the Green Party in former East Germany, and is serving as the federal minister for the Environment, Nature Conservation, Nuclear Safety, and Consumer Protection in Chancellor Olaf Scholz's cabinet. Lemke has been a member of the Bundestag, the German federal parliament, twice, serving from 1994 to 2002 and since 2013. Lemke's education and early career include training as a zoo technician and earning a degree in agricultural engineering from Humboldt University of Berlin. In her second stint in the Bundestag, Lemke was part of the negotiations to form Germany's first-ever "traffic light" coalition government between the Free Democratic Party, the Social Democratic Party, and Alliance 90/The Greens. She led her party's delegation in the working group on environmental policy, leading to her later appointment as federal minister. In 2022, she introduced draft legislation requiring manufacturers of single-use plastic products, such as bottles and cups, to pay an annual fee to help municipalities with the cost of cleaning up litter. 
Germany first adopted the German Sustainable Development Strategy in 2002 and issued its latest update in 2021. The federal government is advised in this work by the German Council for Sustainable Development, a 16-member body representing German industry, labor unions, environmental groups, and researchers. (We are proud to report that the council's newly appointed lineup includes ESMT graduate Myriam Rapior, who serves as vice-president of Friends of the Earth Germany).
Teresa Ribera (Spain)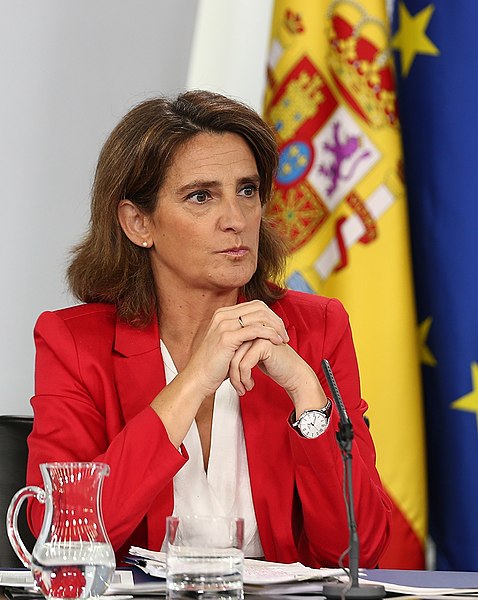 Teresa Ribera is a Spanish academic, jurist, and politician who is the Third Deputy Prime Minister of Spain and, concurrently, is serving as the minister for the Ecological Transition and the Demographic Challenge of Spain. Ribera is an expert in energy and environmental policy, and has held various high-level positions in international organizations, including the International Energy Agency, the European Commission, and the Institute for Sustainable Development and International Relations (IDDRI) in Paris, where she was the director. She is a strong advocate for sustainability and has spoken and written much on the importance of transitioning to a low-carbon economy and reducing greenhouse gas emissions. She has also called for increased investment in renewable energy and sustainable infrastructure.
The Kingdom of Spain published its latest official decree on sustainability, the Climate Change and Energy Transition Law, in May 2021. Spain's climate neutrality targets, set for 2050, include aggressive emission reduction (39%), high penetration of renewables (42%), and improved energy efficiencies (39.5%) – all more ambitious than targets set by the European Union. Regarding the decree, Ribera states, "We are marking a milestone, a starting point from which to always look forward and go further, never less." Spain is set to review these targets (and upwardly adjust if warranted) this year.
Women and girls are critical to achieving an inclusive and equitable transition to our green and sustainable future. More than being disproportionately affected by climate change, women can be (and already are!) key drivers of sustainability. Yes, we must mainstream a gender perspective in all sustainability policies and programs, including entrepreneurial projects in the green economy. We thus ensure that the needs and contributions of all – regardless of gender – are fully recognized and supported. We can also appreciate the specific (and often overlooked) examples of women's leadership in green policy developments worldwide. 
Correction: In the original blog post, the author mistakenly stated "Lemke was part of the negotiations to form Germany's first-ever coalition government between the Christian Democratic Union, the Social Democratic Party, and the Green Party." The first federal "traffic light" coalition was, in fact, with the Free Democratic Party (FDP) not the CDU. The statement, corrected on June 5, 2023, was also corrected to reflect that the Green Party in Germany is called Alliance 90/The Greens. Credit goes to Ralf Oberndörfer, who spotted and commented on the error via LinkedIn.
Photos above are from Wikimedia and available under a Creative Commons CC BY-SA 3.0 license.