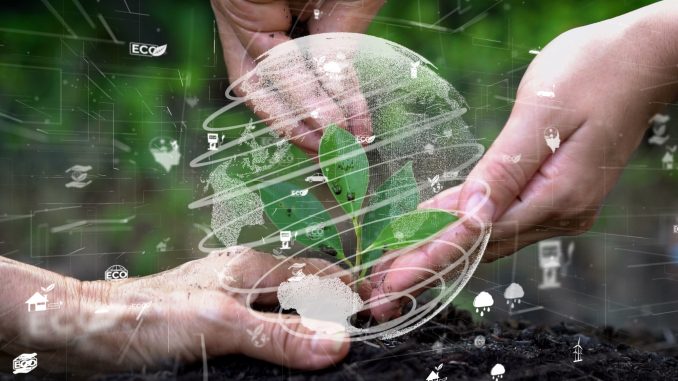 By Oliver Behr and Kelsey Fennell.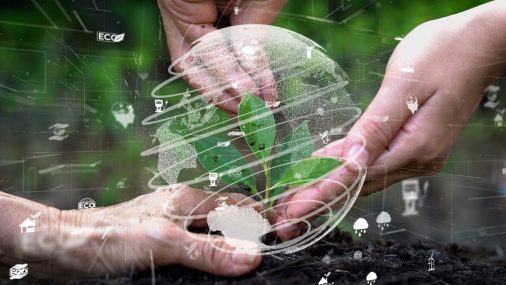 While the entire world has been struggling to get a hold of the coronavirus pandemic, millions of people have additionally had to cope with the impact of extreme weather. The year 2020 was again marked by a record number of hurricanes, destructive wildfires, unusually heavy floods, and catastrophic droughts that can all be linked to climate change.
There is no doubt that humankind needs to effectively address the complex challenges of climate change to ensure a prosperous future for all. These efforts are guided by the United Nations' Sustainable Development Goals (SDGs), addressing the 17 largest challenges of our time. Unfortunately, we are currently far from reaching these goals.
The terms sustainability, impact, and purpose are buzzwords we hear tossed around more and more frequently and are often connected to the way we should conduct business. But what do these terms really imply, what do they mean for organizations, and what needs to happen to achieve the SDGs? One thing remains clear: No individual organization can solve the complex challenges of our time on their own – we need to partner up with unlikely allies and put sustainability in the front seat.
To understand how organizations can join forces with stakeholders from across different sectors, Net Impact ESMT Berlin and Oliver Behr, a Responsible Leaders Fellow at ESMT Berlin, invited experts from different backgrounds to share their experiences and insights at our "Partnering for Sustainability" event last month.
The panelists included Axel Diehl, VP of group partnering and devices at Deutsche Telekom, Mark Griffith, global head of climate business at WWF, Lubomila Jordanova, CEO and founder of planA, Steve Schmida, author and CIO at Resonance, and Dr. Christina Tewes-Gradl, founder and CEO at Endeva.
All the panelists agreed that the most promising way towards sustainability is through partnerships and that the time to act is precisely now! They reminded us of just how connected the world is and how no business functions in a vacuum. There are interdependencies that exist outside of all companies or organizations which they may not have the leverage to address. Businesses must find the right partners today in order to remain relevant in the future.
As the inflated use of sustainability buzzwords shows, this topic is something widely recognized and easily talked about. But why is it that the progress towards the SDGs has been so slow?
For most organizations, the main challenges often arise in overcoming internal conflicts and convincing all departments that sustainability is the right path. Many still see it as a "nice to have", but when it comes to core business decisions, sustainability options are neglected due to a high level of uncertainty. However, over the last few years, customers, employees, and investors developed the demand for more sustainable ways of doing business, and with the introduction of carbon taxation, there is now a business incentive to implement sustainable business measures.
One key learning from the event is that employees have more power in changing their company's behavior than they think. When employees (and customers) demand more from their companies, they are more likely to listen. Attracting talent and increasing employee commitment are just some reasons for organizations to incorporate sustainable practices. To read more on how to convince your CEO to head towards sustainability, check out this article from PlanA.Earth.
As opposed to the business practices of the last decades, companies are now confronting a range of new kinds of business challenges, not just the changing of customer preferences towards sustainability. They are being held accountable for their actions and expected to act more responsibly. Organizations can no longer ignore their negative impact on the environment and stakeholders, as this ultimately impacts their own supply chains and resource availability. These challenges are complex, and partnerships are the most appropriate way to tackle them.
Steve Schmida's book "Partner with Purpose" describes the key steps for cross-sector partnerships, which range from developing common goals, a framework for shared risks and rewards, resource input agreements, and impact measurement practices. However, as we learned from the panelists, getting internal buy-in from the managers of the individual organizations is the biggest challenge. In other words, it is very hard to convince an organization to invest in partnerships in the first place.
Key initiators of such partnerships in most organizations are the sustainability departments. Despite the promising fact that most big companies are launching sustainability departments, they are often symbolic, overlooked, and underfunded. Sustainability has an unquestionable impact on the future performance of an organization (ESG reporting, customer demands), it is therefore important to understand sustainability as both a risk and opportunity to core business strategies, across all business units.
The global company Dell shows that integrating sustainability into all departments is a way to overcome ineffective sustainability departments. They have deeply integrated sustainability by adopting a model where each department (HR, accounting, operations, etc.) has an environmental officer. Doing so, helps to always identify the right contact person and internal promoter of partnerships and sustainable practices.
To gain the internal support necessary to initiate partnerships, organizations should clearly define what problem they are trying to solve. It is key to "speak the same language" as the decision makers, and to try to find as many quantitative (emissions, supply chain risks, cost savings, new revenue streams, new customer segments) and qualitative (attract talent, become future-fit, social license to operate, develop future markets) outcomes of the partnership. Then, through effective project management and communication, trust can be built up between partners to create resilient and inclusive sustainability projects.
The 20th century was the age of optimization for the business world and now in the 21st century, we have entered the age of sustainability. There are in fact great opportunities for sustainable innovation and business growth when approached properly. The panelists agreed that sustainability should be deeply embedded in every element of an organization and if they incorporate it into their business development and strategy, they will reap the benefits down the road.
Finally, our panelists emphasized the importance of individual action. Every one of us can make a difference as a consumer and an employee, asking challenging questions and demanding sustainability. Be part of the global movement to make business a force of good.