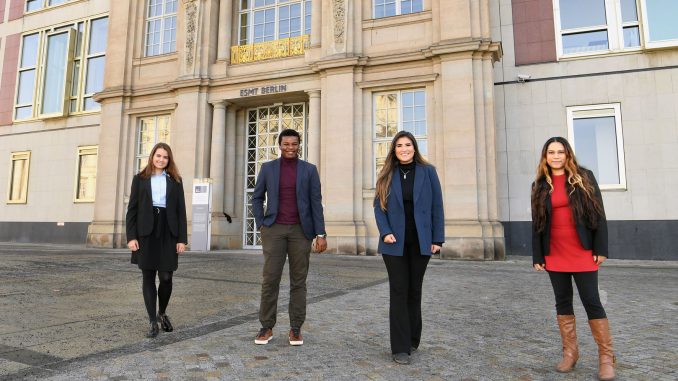 By Fernanda Aguiar, Mohamed AlMokhtar, Marta Jevtic, and Radhika Rajvanshi.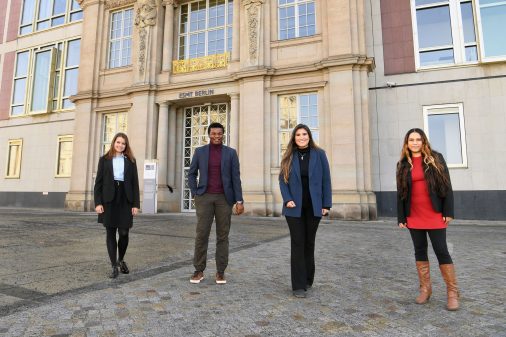 It is no news to anyone that diversity drives progress and innovation. The most prestigious business schools around the world have made several efforts to increase the pool of students and faculty with diverse backgrounds.
The importance of diversity and inclusion is also being increasingly acknowledged in courses and school policies, with the wider goal of making students from all backgrounds feel welcome. But are these efforts enough to prepare future leaders for the challenges of the globalized world, or do they all leave school with the same North American and European centrist point of view? This article explores the importance of multicultural course materials in business school curriculums.
The lack of diverse protagonists in case studies for example, perpetuates and reinforces a status quo in which traditional business leaders are primarily both male and white. This perpetuates the idea that men are at the center of business and unintentionally depicts strong business leadership as masculine. Additionally, most case studies are from either American or European companies which omit key market players and valuable trends, impairing students' curiosity.
Diversity and inclusion at ESMT Berlin
Diversity and inclusion at ESMT is reflected in its international classes. For example, the Master's in Management (MIM) 2020 intake alone is formed by 43 different nationalities, roughly half of which is female.
ESMT and Volkswagen AG recently established a new endowed chair to bring more women and people with diverse backgrounds into leadership positions.
In 2017, ESMT students, faculty, and staff created the Inclusive Leadership Roundtable (ILRT), an effort to prioritize the values and practices of diversity, equity, and inclusion within the school, which also serves as an advisory body to ESMT's Executive Management Committee (EMC). The EMC subsequently formalized the role of the ILRT as its advisory body in 2020.
However, despite this progress, there is still a lot of room to grow and to continue to strive for more diversity and inclusion; and this applies to all business schools.
Methodology
Business schools aim to prepare candidates for their career goals and build an all-round personality, but they tend to ignore the depth of what is required to achieve this. In this article, we will look at some of the best practices globally and the amazing work ESMT is doing in this regard.
The long-lasting impact of ESMT
The Global Network for Advanced Management (GNAM) is comprised of 32 top business schools from 30 countries. The network provides students with courses and knowledge enriched by cross-cultural perspectives, enabling students from member schools to be exposed to a flexible course selection throughout the network, offering 33 Global Network Courses.
In order to design modern teaching materials and curricula that will effectively reflect continuous global trends and challenges, member schools of GNAM cooperate to create and produce online "raw" case studies examining global business problems in-depth.
Contrary to the traditional cases overused by traditional teaching methods, "raw" cases are composed of extensive online sources, coupled with data-backed research, news articles, and video interviews with the aim to present and illustrate the complexity of numerous business situations intended for a discussion. The true benefits of GNAM are highlighted in such carefully designed case studies because they include extensive cross-cultural knowledge and skills provided by the renowned research excellence of member schools.
As a member of GNAM, ESMT applies innovative teaching solutions to the curriculum, enhancing analytical and critical thinking, creativity, and practical experience. Additionally, the school offers a range of skills workshops enhancing students' personal development and creativity beyond the scope of the academic curriculum.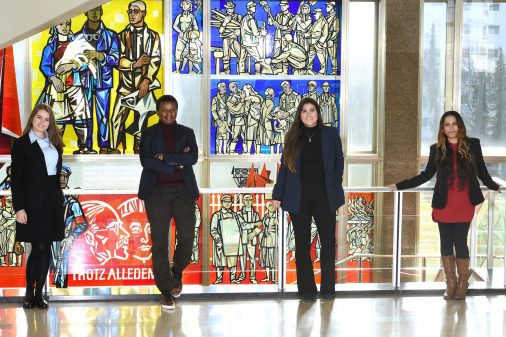 The fact that students can tailor the master's program to their needs via seminars on career building, persuasion, leadership, and other interpersonal skills, enriches their business acumen and contributes to the alumni network of rounded professionals equipped with a versatile skill set of both hard and soft skills. These opportunities illustrate how the school is investing in its students and itself to grow, allowing the implementation of sustainable and innovative teaching, thereby creating impact.
ESMT MIM students are required to complete a Social Impact Project,  providing them with a unique opportunity to serve as economic consultants for an organization with social impact objectives, such as the CSR department or a non-profit organization. By taking action to improve living standards, increase literacy rate, reduce inequality, or build more innovative solutions for the sustainability of companies, students improve leadership and problem-solving skills. The project allows students to apply the tools and frameworks acquired in the real-world context while achieving the desired social impact, thus shaping socially responsible graduates.
When it comes to higher education, students' diversity is another critical factor in becoming a successful professional in the field of business and management. ESMT has an open-minded, diverse, and vivid environment that incentivizes and inspires students to create a strong sense of community. Likewise, the school's culture of diversity, inclusion, and acceptance is very stimulating and rewarding, contributing to a steep learning curve. In a nutshell, ESMT's balance between theory and practice helps to mold socially conscious leaders who will unlock long-term societal growth.
Best practices of diversity and inclusion globally
1. Curriculum
Having a wider curriculum is one of the numerous steps any business school can take which will impact all students. As a business school, why not include some interesting subjects which do not ignore the factors for profit, but would provide a better understanding of inclusion and diversity?
2. Moral Responsibility
As students begin to understand the topics of their majors, they can use data sets that portray inclusion. Establish some groundwork! Yes, it takes effort to build your own data set through surveys, but you will have more authentic data when evaluating the sample sets for an established setting.
As professors establish study frameworks in a manner to contribute to inclusion, they can resort to a diverse array of example-driven learning. The future leaders which the business schools tend to concentrate upon will not only have the theoretical establishment, but also the toolkit of mind-hunting for information, which is not only accepted by the masses, but has a strong influence on the strata of the economies.3. Invest in committed faculty
3. Invest in committed faculty
It is important to invest in committed faculty who understand a well-defined diversity plan, where a true sense of community between faculty and students is created. Faculty can connect with the students by dedicating a lot of their work to building critical thinking and the emotional intelligence of students through its diversified curriculum.
4. Partner with diverse global employers
Many business schools have opted to invest in what they call a program with a mission. Here, the top management level focuses not only on bringing a diverse group of students together, but also creating the right environment for students to succeed. In this light, a lot of schools partner with top employers globally such as the BIG 4 accounting firms and many others.
These few steps have not only proven that there is a need to invest in such kinds of programs but also that this investment does not only help a minority within the cohort. Studies have shown that students who have been exposed to not only this diverse environment but also a diversified curriculum, have the tendency to fit in much more easily and succeed as professionals and as individuals.
Impact of diversity and inclusion on students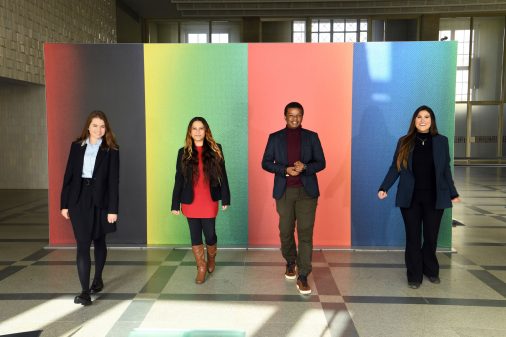 Students are positively impacted by such initiatives taken at the managerial level. It is proven that students become much more sympathetic after being in contact or exposed to diverse cultures in the classroom and beyond. They tend to have less prejudice about their counterparts and colleagues after learning more about their race or cultural background.
One of the most important skills of our time is undoubtedly people skills. Working and learning with peers from a diverse background allows students to develop, practice, and strengthen their soft skills.
Graduates from such programs are generally more open minded, feel more confident and safer both in their personal and professional lives. Naturally, being exposed to a wide range of social groups makes them discover more about their peers and most importantly, more about themselves.
Do you also see the importance of diversified curricula in your business school? Share this article and leave a comment. Let's make it happen together!