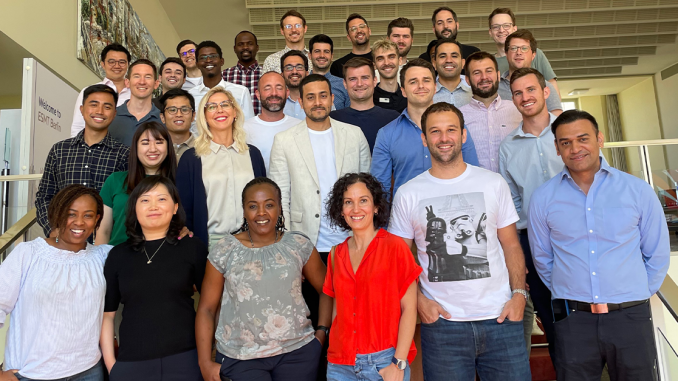 The Berlin Experience Week is an optional elective offered to student of the ESMT Global Online MBA program, providing them with the opportunity to meet on campus in Berlin and engage in interactive sessions. The module focuses on the key developments in the German and global economy, with a particular emphasis on Industry 4.0, Germany's Hidden Champions, and the Berlin startup scene.
On July 11-17, 2022, 32 students from the program joined us from around the world. Klaus, Alassane, Justina, Christian, Marius, Lucy, and Ayaka provide an insight into their experience.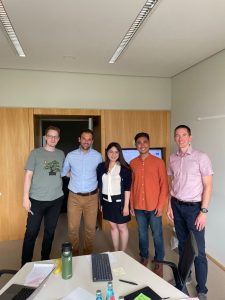 Klaus Bernauer
"I feel energized after an exciting week of studies and learnings at ESMT Berlin with my colleagues from all across the globe. I really enjoyed learning new histories and exchanging experiences.
We also had the opportunity to meet Lars-Hendrik Röller who gave us an amazing lecture about uncertainties and what challenges he faced as head of the economic and financial departments during Chancellor Angela Merkel's term."
Alassane Diagne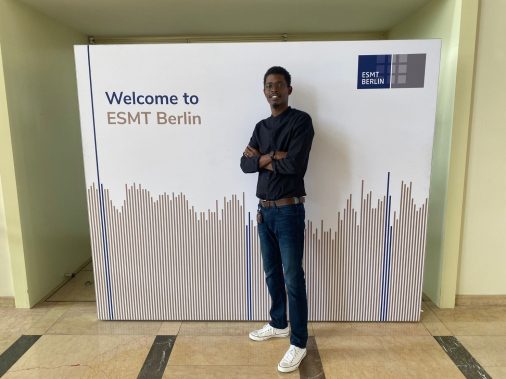 "As a manager, an entrepreneur, and eternal learner, the Berlin Experience Week I had at ESMT Berlin with my peers of the Global Online MBA was definitely one of the most inspiring times of my career so far.
I succeeded in many areas and failed in so many others. But the only constant is that I always learn and get back on track or move stronger, faster, and better.
Ideas, projects, and links are swirling around in my head, and I can't wait to bring them to reality."
Justina Geneviciute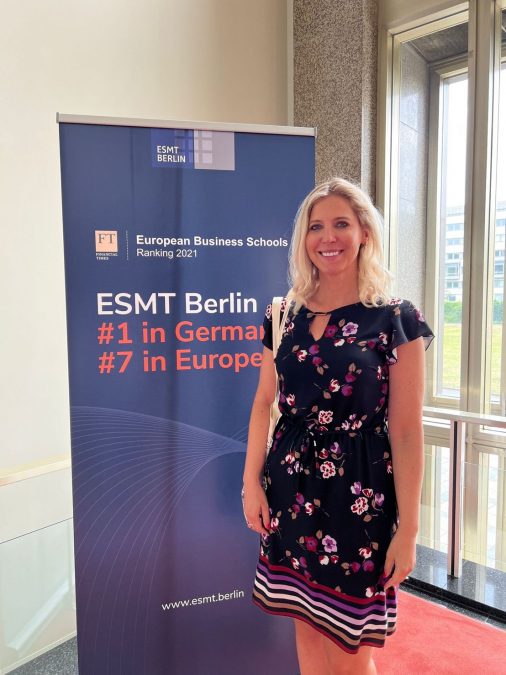 "I have just finished ESMT Berlin's one-week on-campus module where I learned about the latest developments in Germany, Industry 4.0, Germany's Hidden Champions, and the Berlin startup scene. I finally got to meet my wonderful classmates with whom I spent the last 11 months studying online. We had fun developing nudges for sustainability, attended networking events, visited the Bundestag, and continued our conversations at some hidden beer gardens.
The learning journey continues and I'm excited to see what the next 12 months will bring.
Thank you, Alexander Gerberich, Chengwei Liu, Rebecca Loades, and the wider ESMT team for such an amazing opportunity!"
Christian Considine
"Thank you ESMT Berlin for an amazing week. We are at the midpoint of the two-year Global Online MBA program. After a year of online meetings, it was great to see my classmates in person.
I was pleased to learn more about the Berlin startup ecosystem, Germany's Hidden Champion companies, the power of nudges, creating sustainable solutions, and the next waves of digital transformations taking place across industries.
Thank you again!!!"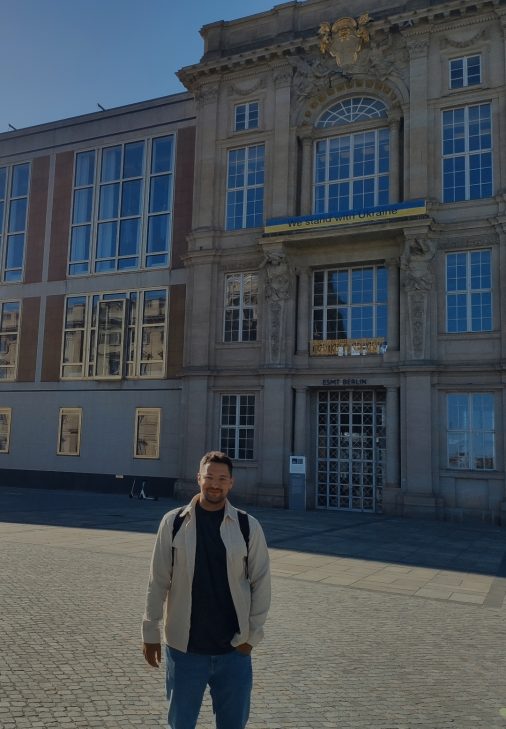 Marius Köberlein
"What a week!
The Berlin Experience Week was full of exciting discussions, different perspectives, new impressions, and a lot of inspiration.
Thanks to ESMT Berlin and Koenig & Bauer for making this possible!
Lucy Wanjiku Mutinda
"Being an ESMT student is humbling! Leading school with top-notch faculty and a combination of high-level experts for classmates! Mind-blowing applicable methodologies on growing a HIDDEN CHAMPION firm. SME with a niche market, specialization, and ca.70% dominance! Raring to go!"
Ayaka Nogaku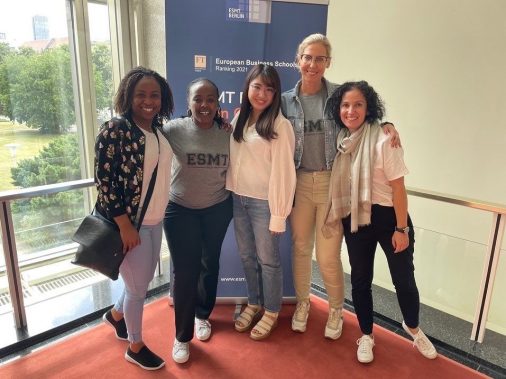 "An amazing week in Berlin has come to an end but our learning journey will continue.
I visited ESMT Berlin for the one-week on-campus module to learn about sustainability and developments in Germany, Industry 4.0, Germany's Hidden Champions, Berlin's startup scene, and so on. It was a combination of academic lectures on campus, Bundestag and company visits, team-building activities, and networking events.
It was awesome to finally see most of my classmates after 10 months of online classes. So proud to be part of this Global online MBA family, especially with the inspiring women!"