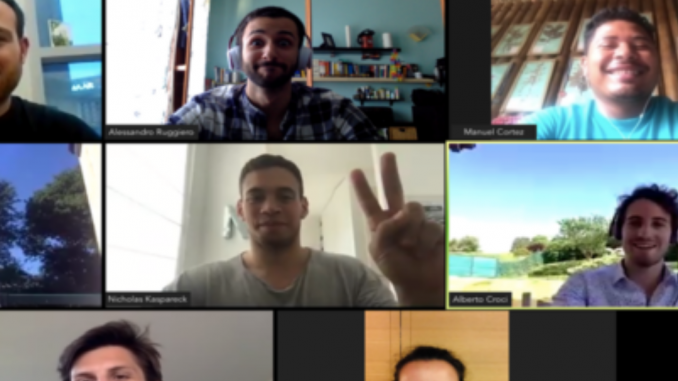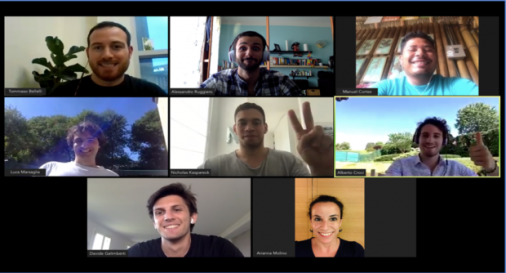 ESMT Berlin's purpose is to empower people to create a better tomorrow. The Social Impact Project (SIP) is one of the countless ways the #1 business school in Germany (Financial Times European Business School Ranking 2019) is reaching this goal. The SIP takes place during the second year of the Master's in Management program (MIM) and consists of a pro bono consulting project, providing students with the opportunity to serve as consultants for an organization with specific social objectives.
If you are passionate about making an impact or are eager to take on big challenges, then this is the right experience for you.
The first challenge of the project is finding one that you are passionate about. How can you be the protagonist of change if you do not believe in what you are doing?
After we completed our internships, my classmates, Alessandro, Davide, and I got in touch with Tommaso eElelli, Co-Founder and CFO of Casa Congo Conservation, a Nicaraguan NGO. We immediately felt a positive connection and common ground about one thing: PEOPLE.
This is why we joined Casa Congo in its mission to provide people with the skills and tools for sustainable development.
Casa Congo is based in El Astillero, a quiet small fishing village located near the Chacocente Wild Refugee in the province of Rivas, Nicaragua. The location is a well-known surfing destination with eco-tourism facilities. However, the community still lives in poverty. Casa Congo has built a school where they are running conservation programs around four pillars: ocean advocacy, agroecology, built environment, and community development.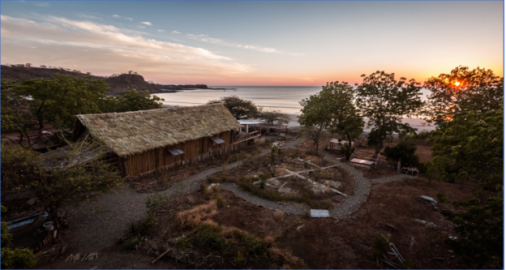 Our SIP experience circled around the concept of pivoting. Casa Congo started as an NGO in 2016, but in recent times they started pivoting to becoming a social enterprise. Our project aimed to help them build solid foundations to make this transition.
The project involved five weeks at Casa Congo to gain onsite experience and consult directly with the client. However, due to Covid-19 and the global lockdown, we had to adapt our strategy to be able to deliver the brief. We also had the privilege to have Arianna Molino, management consultant at Kearney, on board as a mentor. Her wise guidance helped us in successfully managing the workload remotely as our team was spread worldwide (Milan, London, Dubai, and El Astillero).
We developed a threefold strategy around the streams of fundraising, partnerships, and social media to gather data about the current position of Casa Congo, and identified the establishment of a volunteering program as the key for future growth. We combined this with an external analysis of the volunteering industry and surveyed 300 people to learn how they make decisions when it comes to volunteering. Our findings provided Casa Congo with a clear segment to target volunteers and develop a well-defined volunteering program. In addition , we provided them with financial projections that show how Casa Congo can reach profitability by 2023 and complete the transition to becoming social enterprise. The social enterprise business model is a crucial step, which will allow Casa Congo to maximize profit while creating value through social objectives.
We also developed a valuable Excel tool that mimics the advertising algorithm of Google, Facebook, and Instagram, which is tailored to Casa Congo's profile. This tool enables them to make very precise predictions of how many volunteers they will attract by selecting a daily/monthly/yearly budget, or conversely, it can provide the number of volunteers interested in a particular period by setting up a maximum budget.
Despite the excitement at the start of the project, we did have one concern, what if we are not ready to face it? The ESMT experience itself continuously challenges you to step out of your comfort zone and the SIP is no different. You are surrounded by people (ESMT Faculty and the client) who are there to help you and encourage success.
The SIP, even more so during these unprecedented times, offered us a way to develop skills such as leadership, problem-solving, and project management. If you are reading this, whoever you are, whatever your background and expertise, there are tons of ways through which you can put your skills at the disposal of causes such as Casa Congo's (hola@casacongo.org). When you suddenly jump in a Zoom call with Manuel, Casa Congo's School Director from El Astillero, smiling and telling you: "We can't wait to host you here. Thank you for all you are doing for us!", you understand you are actually influencing something bigger than you thought.
The fulfillment you get whilst actively contributing to improving people's lives is unspeakable.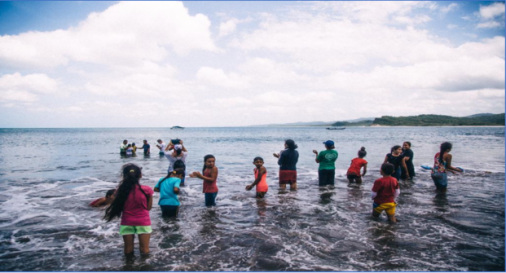 As Nicholas Kaspareck, Casa Congo's managing director, said: "The Social Impact Project built an educational bridge between ESMT students, El Astillero community and Casa Congo and everyone is benefiting from it. It's a win-win!"
ESMT gave us the unique opportunity to develop our social consciousness with applied fieldwork, empowering our will to shape a better future. Definitely an experience that is made to last. And that's why we loved it.