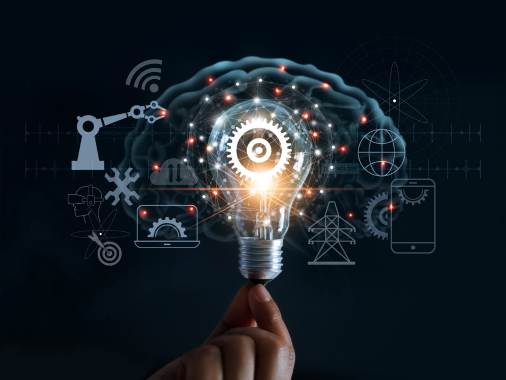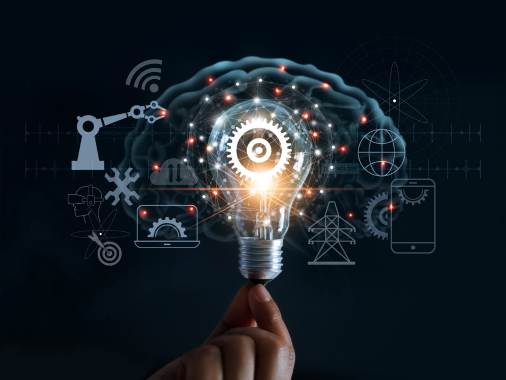 After graduating from the master's program specializing in innovation and entrepreneurship, I decided to return to China to focus on working in the automotive industry. I'm now working as a project manager for J.D. Power, an American consulting firm that provides consumer insights, market research and consulting, and data analytics consulting services to clients in the automotive industry.
As a project manager, I provide two main types of consulting services to clients: one focuses on the customer experience – how to enhance the appeal of products to the target group; and the other focuses on vehicle evaluation – helping clients to further improve quality and safety.
Choosing a business school
I studied economics and finance as an undergraduate and when I was searching for a business school for my master's, ESMT Berlin stood out to me for two main reasons.
The first was the curriculum. ESMT's Master program is diverse, with a wide range of practical projects and classroom-based learning. When I look back on the two years, I spent at ESMT, I probably spent more than 10 months on internships in different companies. Coupled with the fact that innovation and entrepreneurship is a relatively cutting-edge discipline, the opportunity to learn by doing in different companies and to be exposed to the significant changes that are taking place in the business world benefited me in terms of personal growth and career development.
The second reason was the location. I have studied and worked in different German cities including Essen, Stuttgart, and Munich. But I like Berlin the best as it's a very cosmopolitan and vibrant city with an inclusive and diverse social scene. As a business student it is important to keep broadening your horizons and Berlin is an economic and cultural center, hosting regular forums and events on a wide range of topics and content available to those interested.
Highlights from my experience
I've been away from school for over two years now, but I still often think about what I was taught in class and regularly apply those learnings to my practical work. For example, Professor Olaf Plötner once talked about how a company's strategy should be designed with a different focus at different stages of development, and how investment in product development must also be carefully designed according to the focus of the development stage in order to maintain a competitive advantage.
Professor Plötner is one of my favorite teachers and has a strong academic background, having held senior management positions at companies such as Boston Consulting Group and Siemens. Many of the business cases he uses in class are based on his own personal experiences, thus creating a vivid and immersive experience. There are also many other faculty members who are excellent at both academic and practical work, so it was often a fun experience in the classroom.
In addition to the real-life business context, another highlight of the program was the Skills Seminar, which covers a wide range of topics, including skills that are often used in everyday work, such as negotiation, storytelling, presentation, etc., as well as advanced tools such as SCRUM.
For me, the insights and feedback I received from the storytelling and presentation seminar were the most helpful. Through the practice in the Skills Seminar, combined with the experience gained from my corporate internship, I acquired a "workplace toolkit" that allows me to devote more time to learning and preparing the new knowledge required when taking on a new project.
Diversity at ESMT
ESMT places a strong focus on diversity in its cohorts. There is no restriction on undergraduate majors for the Master programs. Nearly a third of our cohort studied business or management, but the rest came from other backgrounds such as computers, languages, philosophy, and more.
I get a lot of inquiries from applicants who want to know what kind of background or attributes are required of students in the Innovation and Entrepreneurship program. I don't think you need to limit yourself too early or think too much about what admissions officers want to see and hear.
Uniqueness is your most valuable asset! You don't have to have a similar background to your classmates or have the same strengths, but what makes you different from them will be of interest to the admissions officer and this provides students with the opportunity to learn from each other.
What you will learn about innovation and entrepreneurship
Applicants often ask me if all students graduating from the Master in Innovation and Entrepreneurship program have started their own businesses after graduation. If you are ready to start your own business when you graduate, you can certainly do so, but many of the students in my class are still working in companies.
In my opinion, entrepreneurship is not only about starting your own business, but also about launching a new initiative within an organization or using disruptive innovation to bring about change in an organization. Unlike finance, accounting, or human resources, this is not a subject that teaches you about a particular function but rather opens your mind to thinking holistically about how a business idea can be incubated and empowered to bring value to users, businesses, and society.
Many companies now have their own innovation labs or innovation centers, where employees are encouraged to come up with their own ideas and become the 'owners' of their own projects, empowering and managing themselves, so that ideas can come out of the meeting room and become engines of change for the company and its growth.
In this process, you will use a lot of knowledge and skills that you can learn at ESMT, such as: how to explore the business elements of ideas; how to communicate and coordinate internal resources; how to find the best path to commercialization through rapid trial and error, etc.
I think the most important takeaway is that it is not just a matter of how to find the best way to commercialize an idea. What's more important is how to make your idea "workable" – companies have limited resources, and the reality is that conditions are not perfect, so innovators must not fall into the trap of striving for perfection. Rather, you must know the trade-offs and become a perfectionist who sacrifices so that you can make your idea a reality.
If I had another chance to choose, I would still choose the Innovation and Entrepreneurship major, because I prefer to understand the nature of business from a global perspective and discover more possibilities by exploring new paths!