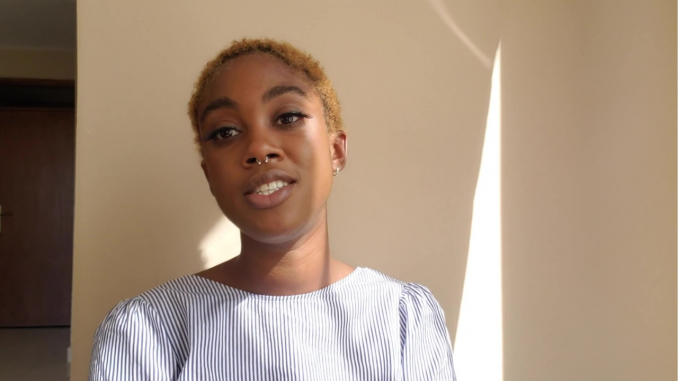 Beverly Dodard-Guillaume talks about why she chose to do the Responsible Leaders Fellowship and what motivated her to work with the Huru Foundation, a new NGO based in Nairobi which aims to empower, educate, and provide tools and services that will assist victims of sexual gender-based violence psychologically, physically, and financially.
Transcript
Hi, My name is Beverly. I'm 27 years old. I am Canadian-born Haitian and I am part of the 2020 MBA cohort from ESMT Berlin.

I chose to study at ESMT because I wanted a career change and I also wanted to move to Berlin and ESMT was the best business school that I found in Berlin.
I chose to do the Responsible Leaders Fellowship because of the opportunity to make a positive social impact. I love business and I'm very excited to have completed my MBA. However, sometimes when I think about the impact of capitalism on society, I kind of feel like part of the problem.
So this was an opportunity for me to delay my job search and contribute to a cause that's very near and dear to my heart. My project takes place on-site in Nairobi, Kenya. For my project,
I'll be assisting an NGO in its first year of operations. Its mission is to create a safe space for survivors of gender-based violence and empower them.

My job involves helping develop the program in more detail, establishing a sustainable business plan followed by implementation in a couple of months. I chose to do this project specifically because it's always been important for me to be involved in female empowerment. The founder mentioned her personal attachment to the cause and said she was overwhelmed with the process. So I jumped at the opportunity to offer my
services to her.
The mission is something that's very important to me and I know that I can actually make an impact with this organization. Also, as a black woman, I know the importance of representation for young black girls. It was important for me to be here on-site in Kenya, sharing my story as well.
I want to join the founder in empowering and inspiring the next generation of young black women. If I can impact even one person's life in a positive manner, then I will be happy.
What I hope to bring to this project is to just alleviate some of the pressure from the founder. The project, like I said, is very personal to her and I want to help make her dreams come true. So I hope to provide the organization with a sustainable plan that they can use for years to come for growth and just to be sustainable.
My biggest fear, I think, is that I won't be able to help as much as I would like to, however, what I'm most looking forward to is working with the girls and hopefully becoming a positive part of their stories. I know it will be difficult. I know I'll have to hear a lot of tough stories, but I just hope to help alleviate just a little bit of the pain somehow, some way. And I really also look forward to seeing firsthand what kind of impact we could have.