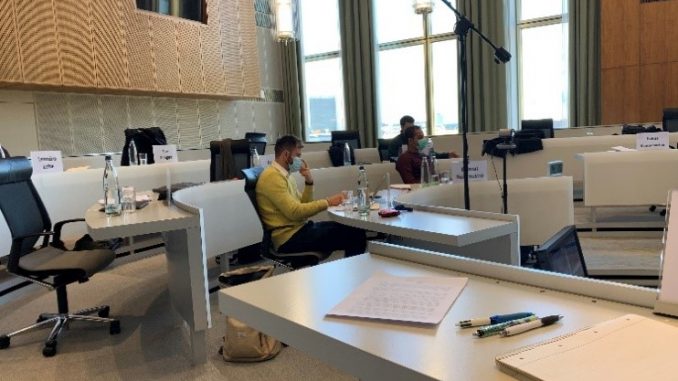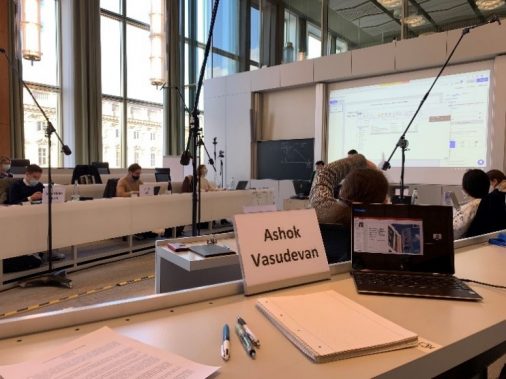 It was November 19, 2020, and I woke up to my alarm clock ringing at 4:30 a.m., confused, wondering why I had scheduled an alarm so early. I looked at my wife sound asleep by my side. It then occurred to me that I had to take a train to Berlin for the second residency of my Part-time MBA in Business Innovation at ESMT Berlin. I took out my phone, opened the corona-warn app, and saw that the RT-PCR test result was finally available.
I had taken a test as a precaution and was apprehensive about the result as I was keenly looking forward to the residency. My joy knew no bounds as I read the word "Negative" written in bold green letters with a brief description below stating, "You have been diagnosed negative for SARS-CoV-2". I got out of the bed and went straight to the worktable to revise the 8-step design of A/B experiments and threats to validity, in preparation for the data analytics for managers class scheduled for the afternoon.
I wondered what the outcome of an A/B experiment for a control group without coffee and a treatment group with coffee intervention would be. My hypothesis is the treatment group would be more productive. As I was the only participant available, I decided to add myself to the treatment group and create a selection bias. It was time for a quick coffee, shower, and last-minute packing, after which I headed to the station for my train to Berlin.
On the way to the station, I read and responded to a couple of work emails. I plugged in my AirPods, pulled out my iPad, logged in to our learning hub, and started listening to the A/B testing case study by Professor Raji on How to improve the donations and co-donation on a German social crowd funding platform? My thoughts meandered towards what breakfast to buy for the five-and-a-half-hour train journey ahead. The candidate interventions were Yormas, Scoom, Back-werk, and McDonald's. As I had no time for a randomized control trial, I chose Back-Werk, nearest to the exit, optimizing my time and effort of making a choice. "Life is a series of choices, you must deal with decisions and life events in real time", says Zoltan, our professor of general management. What did I learn about myself through this decision? Well, that I care more about the train schedule than my breakfast menu!
I planned my schedule so that I would have a comfortable hour and a half to finish my lunch and take the bus from Berlin Hauptbahnhof (central station) to the ESMT campus. I am normally quite organized, hate rushing into things, and avoid last-minute stress, so I was particularly cautious planning a trip for a 3 day in-person residency. I reached the platform, found my coach, and seated myself. The coach was empty as expected given the lockdown light and ban on tourist travel. After frantically disinfecting the table and seat handles, I took out my laptop, connected to the train Wi-Fi, and stared out of the window thinking about the year 2020.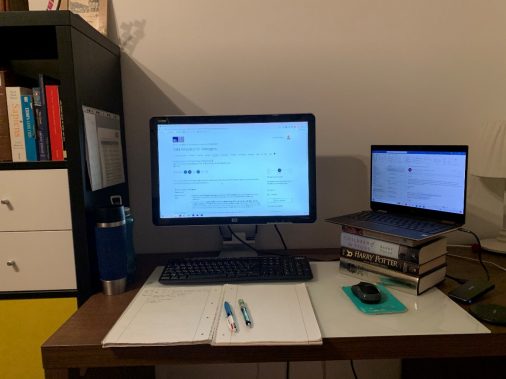 As a salesperson travelling 50 to 60% of my time over the last five years, 2020 slowed things down, and gave me an opportunity to reflect on my life and career. I capitalized on this opportunity to reinvent my career and embark on learning and acquiring new skills through this MBA. The blended learning process itself has been an exercise in adapting to a dynamic and VUCA (Volatility, Uncertainty, Complexity, Ambiguity) world. Here I am on this train, travelling from Munich to Berlin, preparing for class discussions on an online hub, and looking forward to attending classes with my wonderful classmates and friends, socially distant during a raging pandemic. An experiential and intentional learning process!
The train had stopped for an unusually long time at the Nuremberg Hauptbahnhof. I nervously waited to hear an announcement about a delay and lo and behold, the announcement came. The train was expected to be delayed by 90 minutes due to technical problems on the track ahead. It was clear I would not make it to class in time so I informed the program manager that I would be late to campus. Due to the pandemic, our class was planned to be conducted in a blended format to integrate online (zoomies) and offline (roomies) participants. I decided that I would join online while I am on the train despite apprehensions of network lags as the train Wi-Fi is normally quite unstable.
I switched from data analytics to economics to review game theory topics. I got distracted and started watching A Beautiful Mind. Don't blame me, blame the economics textbook for suggesting that I learn about Nash equilibrium through the movie! Just as the class was starting, the train's expected delay had increased from 90 to 110 minutes. I thought about a future where I could apply game theory to high-speed trains versus flying taxis, but perhaps I need to wait for commercial operations to start in four to five years. So, I consoled myself that I would at least get a 25% refund for my train ticket.
I joined the Data Analytics for Managers class online and to my pleasant surprise and everyone else's, the network was quite stable even with my video on. Professor Raji jokingly complained of nausea watching my train window background zip through. This was a first-of-a-kind experience, attending classes from the train! This went on for about 30 minutes as my train approached Berlin Hauptbahnhof. I quickly switched from my laptop to phone, plugged in my AirPods, and headed to the bus stop looking for the number 147 bus to ESMT. After 25 minutes of the bus ride and a brief walk, I walked into class to Urs Müller's (Program Director) applause!
After an adventurous entry into the classroom, the class itself turned out to be very exciting. We worked on group activities to understand and evaluate experimental design. We worked on understanding objectives, creating hypotheses, developing interventions, and identifying and tracking units of randomization. We also interpreted the descriptive analytics of the results of the experiment. There was active participation, debate, and engagement in the class, and of course, our final assignment was to develop our own A/B experiment!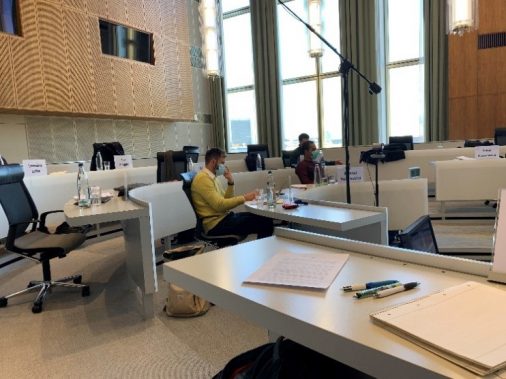 After an unforgettable day, I headed back to my hotel for some well-deserved dinner and sleep, before the next day's Economics for Digital Business class with Professor Michal.