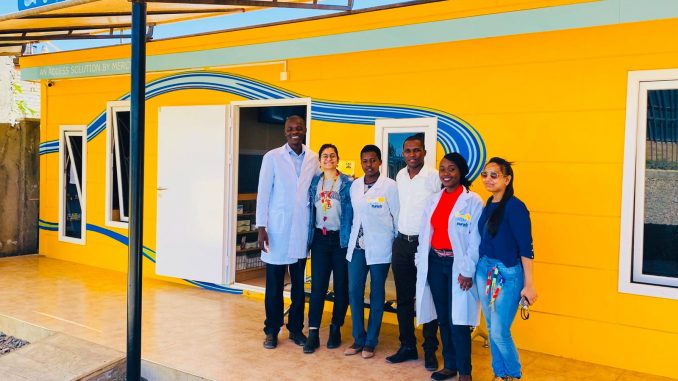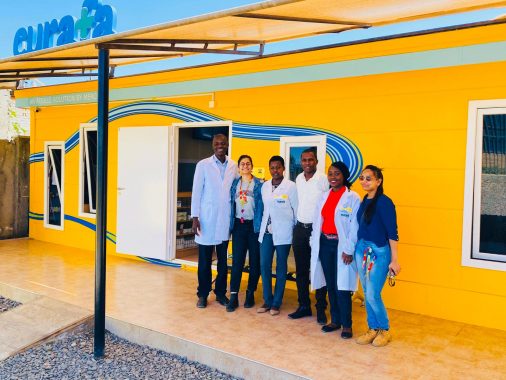 Pursuing the Responsible Leaders Fellowship has been one of the best decisions of my life. The opportunity to employ my recently learned business skills for the betterment of society had drawn me towards the fellowship.
CURAFA is an initiative of Merck, a German multinational pharmaceutical, chemical, and life sciences company that seeks to offer affordable, accessible, and quality healthcare. CURAFA is a collection of clinics that provide integrated healthcare services to underserved communities in Kenya. Their aim is to make quality services accessible and affordable for patients, offering medicine, basic clinical services, and digital health solutions from disease screening, to remote physician consultations, while also providing access to disease awareness and education. 
CURAFA has established five facilities located in Gikambura, Limuru, Tuala, Mlolongo, and Kaani, and the facilities are registered, owned, and managed by qualified local pharmacists and nurses.
Merck sold CURAFA to a social enterprise called Access Afya, who run high-quality, affordable primary healthcare in Nairobi's informal settlements. The anchor of their model is a chain of quality-assured, low-cost micro-clinics in poor areas. 
As a Responsible Leaders Fellow from ESMT Berlin, I worked with Chahat Singla, also an ESMT Responsible Leaders Fellow, and the CURAFA team to address challenges faced by entrepreneurs at their medical facilities.  My role as a consultant with Merck's Curafa project was focused on improving the efficiency of the processes and increasing the revenues of the clinics. 
In the initial two weeks of our field trip to Kenya, we visited all five CURAFA facilities to conduct interviews with the entrepreneurs, clinicians, and pharmacists working at the CURAFA sites. It was crucial to understand the challenges faced by staff on the ground and their perspective of the services offered by CURAFA.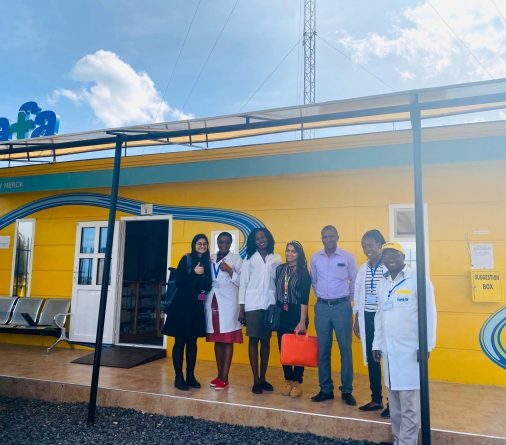 Later, in the month of January, our CURAFA team organized a workshop for all the entrepreneurs and clinicians to share best practices with each other and share our recommendations. During the fifth week, we met the ground staff at the Access Afya facilities who shared their experience, routine, and key insights. We gained insights into the operations at Access Afya and implemented the best practices at CURAFA clinics and labs.
In our last three weeks of our fellowship, we focused our efforts on three major challenges: marketing, partnerships, and lab operations. We devised a plan for marketing initiatives to increase our community reach, developed strategies to optimally utilize CURAFA clinical labs, and created marketing collateral to build business partnerships with the nearby private medical centers.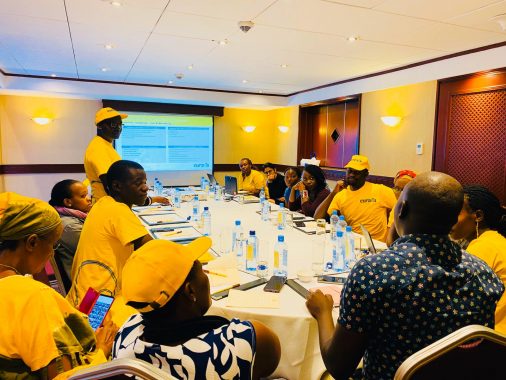 This experience gave me the opportunity to hone several skills required in business. Traveling for hours to the CURAFA sites, conducting interviews with the clinicians and entrepreneurs, and identifying their pain points & providing solutions gave me insights into the life of a consultant. Strategizing and recommending best practices in a workshop taught me the crucial skills of persuasion and sharing motivation.  
I learned about the public healthcare system in Kenya and the role private businesses play in bringing positive change, more importantly in developing countries. Working on the different aspects of the project enhanced my business acumen, consulting skills, and knowledge of business operations such as marketing, customer relationship, and supply chain, thus providing me with a steep learning curve. 
The RLF experience has helped me grow professionally as well as personally. Through this project, I met talented and passionate people at Merck who share similar ideologies to me. This has further strengthened my resolve to consider a career in innovation and healthcare. I have made some strong relationships that I will cherish for life. My contribution to this project makes me proud. The spirit of Kenya and the beauty of its culture was the highlight of my field trip. The warmth of the people has made a special place for Kenya in my heart. I highly recommend students pursue a Responsible Leaders Fellowship.