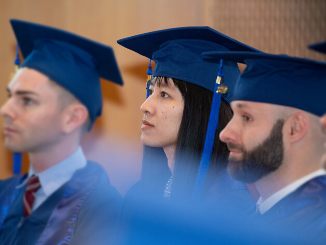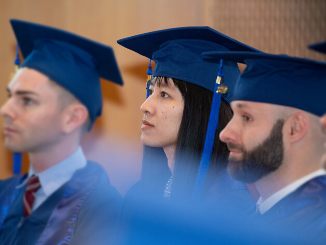 ESMT Berlin is proud to be ranked as the #1 business school in Germany and 9th in Europe in the Financial Times European Business School Ranking 2019. But how important are such rankings for candidates choosing a business school?
Business school rankings are often the first point of call for candidates thinking about taking on a business degree, and with rankings promoted by highly respected institutions such as The Financial Times and Forbes, they make a very persuasive argument as the defining factor of good schools. However, with schools offering such a vast array of experiences, it seems fair to ask, do business school rankings matter?
Considering there are so many business schools in the world (over 13,000 by one estimation) starting your search for a school can be a very daunting prospect. This is where rankings come in. Rankings can be used to narrow down your selection to a group of elite schools, from whom you can expect a high-quality education.
For candidates looking for a full-time MBA, heading straight to the FT top 100 list will mean you are looking at the top 1% of schools globally, a great indicator of quality.
Rankings are a great way to separate schools based on quantitative statistics such as payback period and post-graduation salary. It's very simple to compare like for like in these categories.
For candidates looking for specific outcomes from their MBA, rankings can be a good way of highlighting specialist schools. Specific categories in areas such as career progress, gender ratio, and environmental impact allow candidates to quickly find a list of schools that share their aims.
However, even within these shorter lists of elite business schools, the experience on offer will vary between each institution. It is not difficult to look at schools to see an obvious difference in the type of education on offer, and this is something that rankings do not highlight. So, with that in mind, here is a list of four things that should be more important to your business school search than rankings.  
Location
Choosing a school in the right location can be one of the most important things to get right. It seems basic, but it can be trickier than many think.
The type of lifestyle can vary dramatically between city and campus schools. At schools based in the middle of a city, you are right in the thick of things, surrounded by extracurricular opportunities and easy networking. However, on an isolated campus, students may find themselves better able to concentrate on their studies without other distractions.
Your social life is also affected by your choice of school. For many, an MBA is an opportunity to experience somewhere new, move to a new place, and immerse yourself in a new culture. So finding a balance between your education inside the classroom and your life outside can be very important.
Consider what you hope to achieve with your career after graduation. For those hoping to move into the automotive industry, choosing a school in a country with a strong domestic industry, such as Germany, would be very important and beneficial. Similarly, if you were hoping to move into finance, it would perhaps make sense to look at schools in places like London, as being in close physical proximity to a strong local economy will provide you with an advantage.
This leads us to our second major consideration…
Post-graduation work opportunities
All schools have a careers department dedicated to helping you find work after graduation, however, each of these teams will have their own specializations and areas of strength in terms of networking and connections. Every candidate should make sure to research the careers team at their potential schools to see if their focus is in the same area.
For many international students, whether you can stay and work after graduation comes down to the visas on offer. In Germany, we are fortunate that the government try hard to keep their graduates, and all graduating students, regardless of nationality or income, are given 18 months to find employment. However, not all countries are so generous.
Whilst most MBAs across Europe are taught in English, it is not always easy to find work in English after graduation. Graduates will have different experiences depending on which European country they study in. For example, almost all graduate positions in France will require a candidate to speak French, whereas in Germany, it is much more common to find work in English.
Comparisons between the specific career rankings can often also be misleading, a one-year MBA is such a transformative experience that many candidates find themselves looking at completely different careers then they expected. The learning experience during an MBA opens so many doors that, for example, a career in social enterprise and micro finance becomes more appealing than a high paying job in the finance sector.
Program Size
A problem with many rankings is that it is very hard to equalize between larger vs smaller programs. Some of the most successful schools in Europe will take many thousands of students every year, which provides benefits in a large alumni network and lots of resources. However, many schools, ESMT included, will deliberately keep class sizes small, in order to foster a close and collaborative learning environment. Candidates will need to decide if they want to be part of a crowd at a bigger school, or choose a more personalized and intimate institution.
Accreditation
We have seen how rankings can be effective in narrowing down the choice of school, however there is one other metric which can be a much greater indicator of what constitutes a world class institution. Triple accreditation, also known as Triple Crown accreditation, is the combination of accreditations held by 97 business schools worldwide (less than 1% of all business schools in the world), awarded by the three largest and most influential business school accreditation organizations: AACSB, AMBA, and EQUIS. Choosing a school from this list of 97 schools (which includes ESMT) will mean that wherever your career takes you, your degree will be recognized as coming from an elite business school.
To answer the question, do business school rankings matter? The answer is both yes and no. They can be very useful for narrowing down your options and differentiating between specific examples. For a candidate struggling to separate two schools, a big gap in the rankings can be a key deciding factor. However, when it comes to making what for many will be the most important educational decision of your life, it is important to look beyond the rankings at the many small additional aspects that give a school its culture and will define your business school experience.