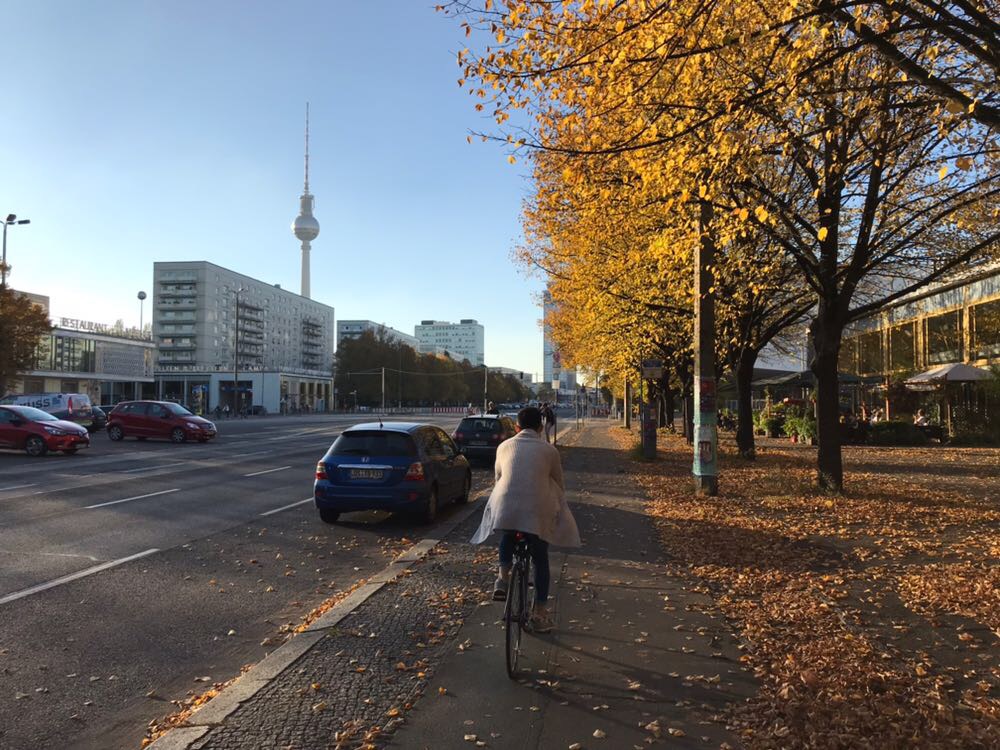 By Jack (Wen-Jui) Liu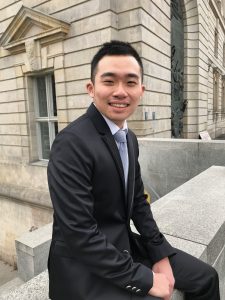 I was adding to-do lists to my calendar when I realized that I moved to Berlin almost 3 months ago. Time flies and there are a lot of new things going on in my life. Before sharing my story with you, I would like to tell you why I chose to study at ESMT Berlin .
Why ESMT Berlin?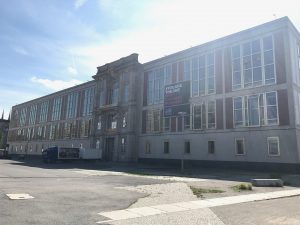 Location
I have always been a city person. Compared to the other places: TIAS in Utrecht and ESSEC in Cergy-Pontoise, Berlin seems like a better fit for me. On top of that, as a person who does not speak any other European language apart from English, Berlin is a very international city where English is understood everywhere so that I would not have many difficulties living there.
Diversity Backgrounds of Fellow Students
According to the information I got from the school brochure and the interviewer, there are more than 30 nationalities in the program and they all come from different academic backgrounds. Due to previous experiences, I know that many sparks can be created in this kind of multicultural environment.
Chances to Gain Practical Experiences
At ESMT, we have to do at least 4 months of internship and one social impact project. Compared to other business schools, which are more academic oriented, I believe that I can gain more business knowledge connected to the real world.
Life at ESMT
After a very busy first month, I have noticed many differences from my undergraduate studies and I am very happy that I made the choice to come here.
A LOT OF Readings
In order to finish most of the courses before doing an internship, ESMT's schedule can be intense sometimes. You might have to read 30 to 60 pages in preparation for the class. I am not going to sugarcoat this part. Sometimes you might feel stressed out and that you are not able to finish everything in time or you feel like you are studying all the time. However, after a month you will get the hang of it and realize that there is still some time left for you to enjoy your life in this amazing city.
Multicultural Hub
This is one of the main reasons I chose ESMT and so far, this is my favorite part of the program. We have 89 people with 39 nationalities in our class. Every time we are discussing something during the class or within the study group, I am amazed by how different our perspectives can be because of our different cultural and academic backgrounds. In the meantime, I am learning a lot from this environment and I am on the way to gaining a more international mindset.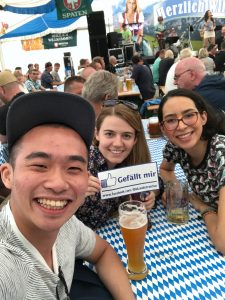 Interactive Course
The professors at ESMT use very interactive teaching methods. Students are encouraged to communicate their own ideas during the course. As a student from Taiwan, I still remember the shock that I felt seeing 50 hands in the air after the professor asked a question. If you are not used to speaking in front of so many people, you might need some time to adjust, as I had to. At first, it was quite hard to force myself to raise my hand in class, but now I have managed to share my opinions a few times already.
Life in Berlin
Berlin is one of the biggest cities in Europe. It is a beautiful city with a very interesting historical background. Most importantly, you feel the vibes of the city and live like a Berliner.
Public Transportation or Bike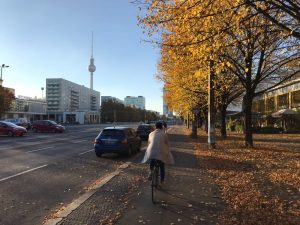 The Berlin public transportation system is convenient and very well connected. Even on weekdays, you can still catch some night bus to get home at 2am in the morning. Just remember to download an app called BVG Fahrinfo, where you can find all available connections, so you get to where you need to be. The other common transportation that Berliners commonly use is the bike. Berlin has one of the most well planned bicycle lanes in the world. You just need to observe carefully the traffic signals for the bikers and you will be fine.
Accommodation
Finding an apartment in Berlin can be quite dreadful, especially if you do not speak German. The housing market is short in supply, so you have to compete with many other applicants. Alternatively, you can try out some international student resident housing for a start. Most of them have contacts who speak English. They might be a little overpriced, but if you want to save some troubles, it is a good option.
Night Life
I wouldn't call myself a party animal but it is always good to go partying after a long week at school. Berlin is one of the biggest party cities in Europe. Besides, if you are a big techno fan you will feel like you are in heaven. If you are more of a hip-hop or pop music person like me, you can still find some places to go.  If you are not keen on clubbing, there are plenty of bars everywhere. The best part is the price of alcohol in Berlin, which is very affordable compared to London or Paris.
BE WHO YOU ARE
I think this is the most important thing I love about Berlin. No matter who you are, you can always find a place in this city and just be yourself. You might see people with more than 30 piercings or dressed up exceptionally on the U-Bahn, but nobody will give them a weird look. People mostly don't care whether you are heterosexual or homosexual. You can just be who you are and feel totally comfortable.
I am very glad that I came to ESMT in Berlin. Although sometimes I still miss home and there are always some difficulties in life, which you have to deal with, so far, I am still very happy about my choice. I am 95% sure that I will still feel the same way after I complete these two years at ESMT.