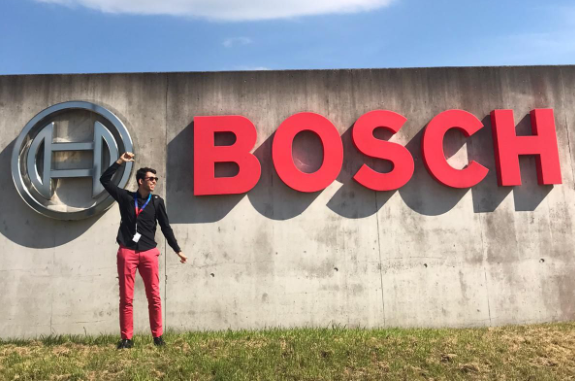 As part of the Master's in Management (MIM) program, students are required to complete an internship in their first year. In their second year, many students continue to work as working students or take on a new internship parallel to their studies.
We caught up with students and alumni to hear about their recent experiences.
Francesca Manganella, MIM 2020, internship at adidas
Francesca Manganella, MIM 2020, completed her first-year internship at Allianz and had the opportunity to pursue an internship opportunity in her second year at adidas, completing it just before graduating earlier this month.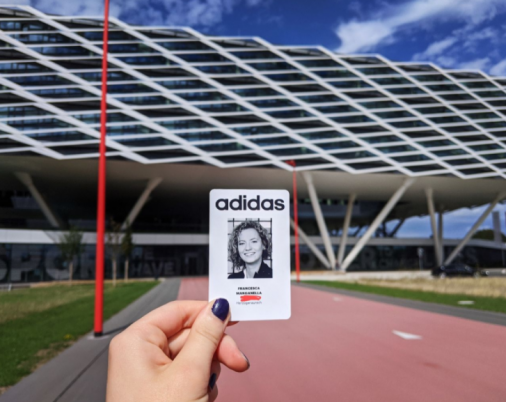 "Creativity. Confidence. Collaboration. But also Leadership, Strategic Thinking, Problem-Solving, Adaptability, and Experimentation. Even though my internship in Digital Strategy and Innovation ended a few weeks ago, the valuable insights I gained during my six months with Adidas will remain with me forever.
I am grateful for the opportunities to proactively work on a variety of projects in both Digital Strategy and Business Model Innovation, and for incredibly welcoming team members that always found the time to share their knowledge and develop my skills.
Despite the pandemic and four and a half months of WFH, the experience exceeded my expectations, and I can only recommend it to anyone interested in facing exciting challenges in a purpose-driven brand.
Danke adidas!"
Now I'm off to finish my final year at ESMT Berlin".
Oleg Falkov, MIM 2021, internship at Kellogg's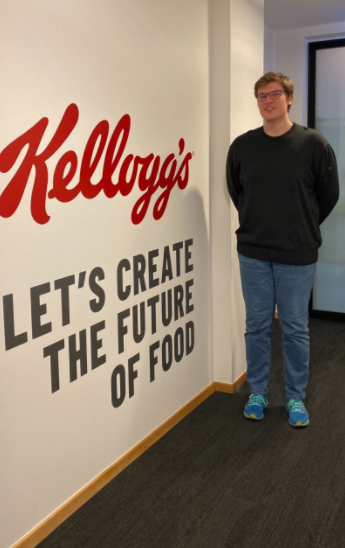 "Today marked my last day of internship in the Financial Department at Kellogg's Germany/Austria. Over the course of these 4 months, a fantastic team of diverse and helpful people took me under their wing and helped me develop my knowledge about financial analytics, month-end reporting, budget planning, accrual accounting, and beyond these topics.
Every single day there were new tasks to carry out and I am glad that with the help of our team I was able to achieve the desired results both on a day-to-day and overall bases.
I am truly grateful for having been provided with an opportunity to prove my worth to Kellogg's with regards to my financial abilities, and to meet such a fantastic team!
Thank you so much Maxime Clermont , Oliver Giesecke , Carina Kleemann , Viviana Burlacu, ACCA, and other members of the Kellogg's family for guiding me every day and allowing me to contribute to improving the performance of the Financial Department! I hope the developed VBA Excel financial analytics sheets will continue to serve you well ????!"
Andrea Manzi, MIM 2021, internship at Bosch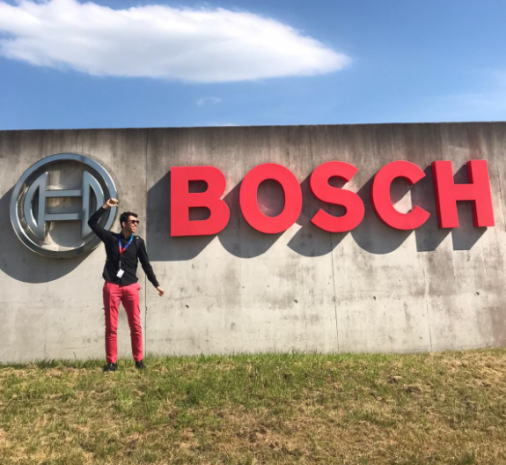 "Thursday was my last day as an intern at CC-PS/PRM-M in Bosch and my red pants matching the logo were purely a coincidence! ????
For the last five months, I had the honour to work in a team of brilliant product managers that guided me through my first working experience in a big Corporation as Bosch.

I am so grateful for having had such an incredible learning experience, during the challenging times of Coronavirus.
Although digital onboarding felt quite strange, it eventually worked out well. It's amazing for me, how effective people can be in overcoming new challenges and constraints.

Working at the intersection of several functions, provided me with numerous insight into the company's processes as well as into the automotive industry as a whole.

The highlight, however, was collaborating with exceptional colleagues: professionals from different countries and backgrounds that spiced up an already inspiring environment.
"Ein großes Dankeschön" to all the people that in different ways, contributed to making this short adventure, a real delight. I will never forget you!"
Surya Deepan, MIM 2021, internship at Uniper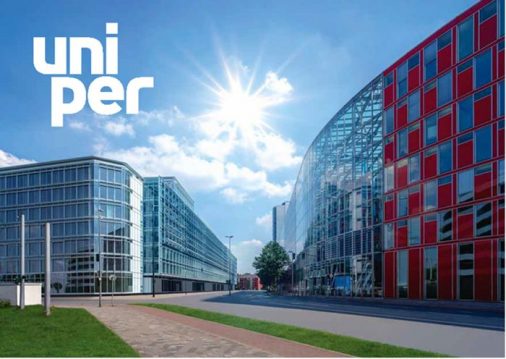 "Yesterday was my last day as a Strategy & Marketing Intern at Uniper. I cannot believe 6 months have flown by just like that and I'm sure that I couldn't have spent my time more fruitfully.
It has been an incredible learning experience, whether it may be through the countless people I met, the experiences I've had, or the tools & skills I've learned. I want to thank my manager Vedran Kusljugic for the constant support, guidance & mentorship from day 1 and also for giving me the opportunity to intern here. I really appreciate all my team members for their help & support during these challenging times. Zhuo Ann Rye, Jan Broers, Carmen Herrscher, Lucy Corcoran, Marina Ivanov, Beverley Orridge, Yussuf Aamer, Marco Papa.
This internship experience has motivated me to strive harder to improve my skill sets, take on more challenges, and continue to dream big. It has been a very memorable and extremely rewarding experience. And I believe that the skills I've picked up at Uniper will be traits I can bring to the table as my career progresses."
---
Learn more about the Master's in Management program.