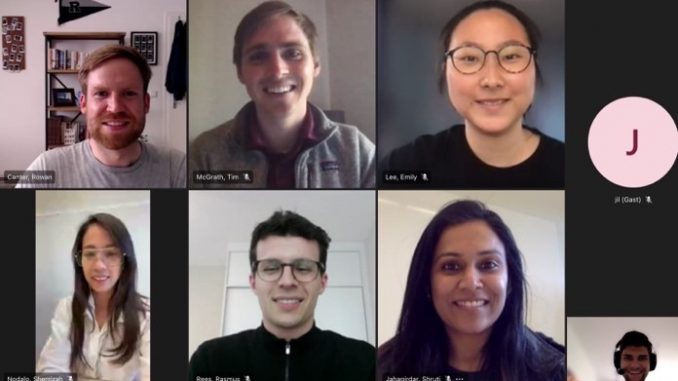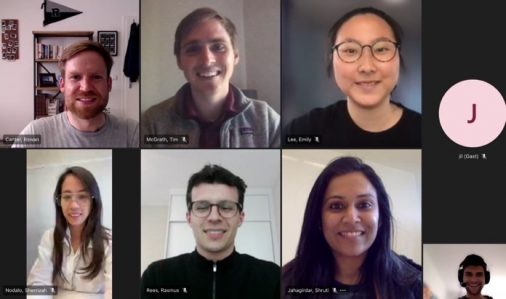 Net Impact at ESMT Berlin is a global network of students and emerging leaders aiming to apply their skills to make a real impact for the greater good. I recently joined the team as a consultant to help them work on an exciting new project with Ace Mobility, founded by Daniel Gatura in 2020. Ace Mobility's goal is to provide safe, affordable, reliable, and inclusive public transportation in Nairobi, Kenya.
Next-generation leaders from Net Impact collaborated with Daniel to lead the project. We established two project leads, Emily Lee, master in management student 2022, and Tim McGrath, full-time MBA 2023. Combining automotive market insights with new knowledge about the market in Kenya inspired Emily to get involved with and lead the project. Tim has a background in healthcare and was excited to combine that knowledge with what he is learning from the MBA program to work on the financial aspects of the project.
Together we built a skilled, entrepreneurial-minded team of students motivated to make a change that matters with the very promising inclusive mobility startup.
There is an urgent need in Nairobi to enable people with disabilities to use public transport. Many disabled people are left unemployed as they do not have the means to get to work due to a lack of integration of this group into public transport. After the recruiting and proposal phase, we wanted to start the project as quickly as possible and scheduled it for March.
Ace Mobility has had challenges with limited funding and a lack of governmental support for new projects. This is where help from the Net Impact team came into play. We set out to answer several questions related to sourcing funding, creating the ideal business model, addressing safety concerns, and generating data to prove the hypothesis of the business. To secure pre-seed funding, we worked very closely with the client to ensure alignment and achieve the best result for them, which created a steep learning curve for the consulting team.
As the project progressed, the team worked extremely hard on the first customer analysis and building a business model and pricing strategy which would enable the startup to deliver a strong presentation with data to win the desired pre-seed funding.
Emily and Tim divided the tasks with one part of the team focusing on customer research and the other on the business model formulation.
One of the highlights of the project was the amazing opportunity it created for students to connect far beyond the silos of our own cohort and program. It created learning opportunities through exchanging knowledge with people from diverse backgrounds.
Of course, the project came with its challenges which we set out to solve by focusing on various aspects. Finding the right assumptions for a business model in a market that was unknown to most of us and in a country where most of us had never been, posed a challenge, but one we were able to overcome. We reflected on the lifestyle, daily challenges, needs, and habits of the formulated target group and got valuable insights from experienced team members. Through thorough research, consultants collected enough data to build a model, make predictions, and derive recommendations for the startup.
When both workstreams presented their findings to the founder, the reaction was incredibly positive and was aligned with the start-up's vision and goals. There are more plans in the works for potential follow-up projects and future collaborations to drive the start-up's success further and go beyond the initial funding stage it finds itself in right now.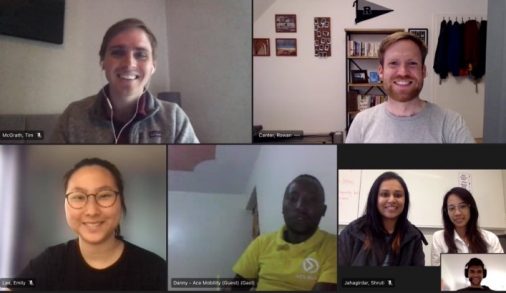 Whatever happens next, all the consultants on this project agreed that working with Net Impact means working on something tangible, making use of all the knowledge and skills developed through business case studies, and applying it to a real-life case to make a meaningful impact. The members said that investing many hours of their time does not take away from their studies at ESMT, in fact, it strongly enhances it.
In the coming months, Net Impact hopes to support further growth of Ace Mobility and solve infrastructural questions once the startup is ready to move on to the next phase. Aligning with Net Impact's mission, we would like to continue the work until a noticeable impact has been made on the business's community and the organization flourishes and operates successfully.