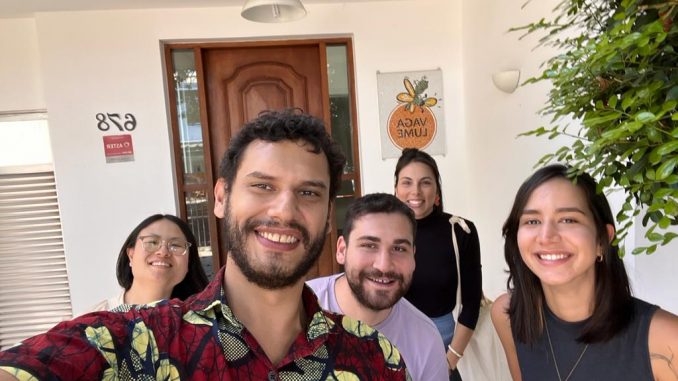 My name is Bulingzi Su and I am a full-time MBA graduate from ESMT Berlin. Before graduating from the program, I applied to become a fellow of ESMT's Responsible Leaders Fellowship (RLF). The RLF is a postgraduate fellowship that provides graduates with the opportunity to complete a social impact project in a developing country with a non-profit organization or institute, whose goal is to create social change and value for the community. 
I chose to work with Vaga Lume, a non-profit organization based in Brazil that provides children in remote rural areas of the Amazon with books.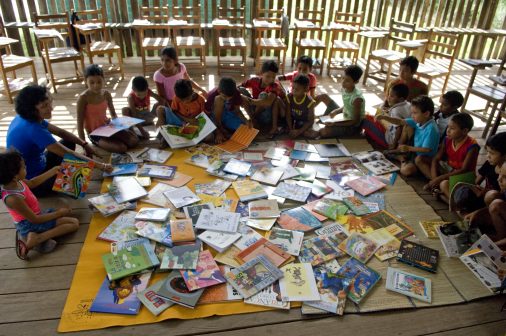 Working with Vaga Lume is, I think, related to how I was quite a bookworm as a child. I believe it is important for children to have access to knowledge and for them to develop reading habits from a young age — so Vaga Lume's mission caught my eye.
Absorbing material during the MBA classes and applying the learnings to the program's final consulting project was intense but rewarding work. What was left was to apply all of this on my own while making an impact, this was my goal for the RLF.
Something I learned is that communication with stakeholders is not trivial, there will often be disproportionate expectations and a lack of clarity. Only by engaging in communication through different methods can we identify common ground and reach a point where everyone agrees. This was key to my work with Vaga Lume where I made the most out of networking sessions and meetings with the team.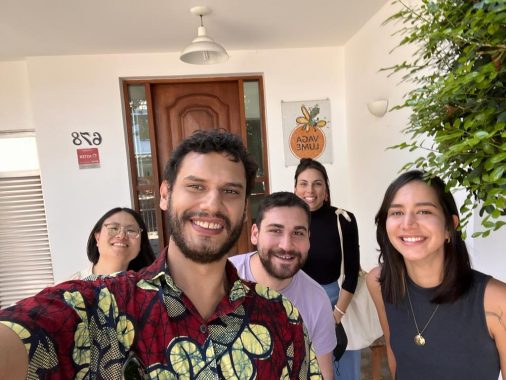 During the project, there were many networking opportunities that I took part in, both intentionally and unintentionally. For example, to learn how to better use the resources on an international fundraising platform, I joined online networking events and spoke with many other NGOs about their experiences. Through these sessions, I gathered advice and learnings and understood the challenges they've been facing.
By growing my network, I was able to introduce a woman who works in a Ugandan NGO, that is also focused on children's education, to one of my former classmates who is currently doing his RLF in Uganda. Discussing the project with alumni resulted in unexpected donations. A key takeaway from the experience is that every occasion can be used for networking, which can create opportunities to come across something or somebody that will help the project move forward.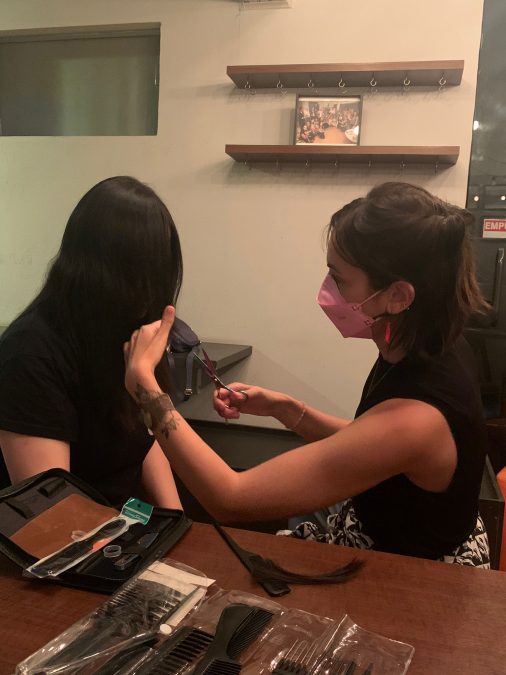 My team at Vaga Lume was very dynamic and supportive. Because of COVID-19, the team had not been meeting in person for the past two years. To help with the integration and team engagement, we would meet each other at least once every other week and the time was used to build the connection between the members and share valuable insights about the project. Someone who helped me a lot was Fernanda Prado, my team lead, an outstanding mom, leader, and hairdresser, often empowering and providing constructive feedback about the work being carried out.
The outcome of my project with Vaga Lume is the creation of a mini-CRM system for the organization to track their opportunities, namely corporate partners. This helps the team to build relationships with their partners, create opportunities to work together and identify potential funding opportunities. It will also help them to grow their network. Alongside the mini-CRM, I also developed a digital marketing strategy that the organization can carry out as a long-term plan. Both of these can keep helping Vaga Lume when speaking with potential partners to get them on board.
Ultimately, I can happily say that my objectives for the RLF were accomplished. One of the highlights to come out of this period is the improvement of my self-confidence. It's something I noticed I was struggling with, and I've been working on it since the start of my MBA. During the RLF, it helped a lot to work closely with others and receive constructive feedback, which helped me to develop and get through that door that wasn't quite yet open.