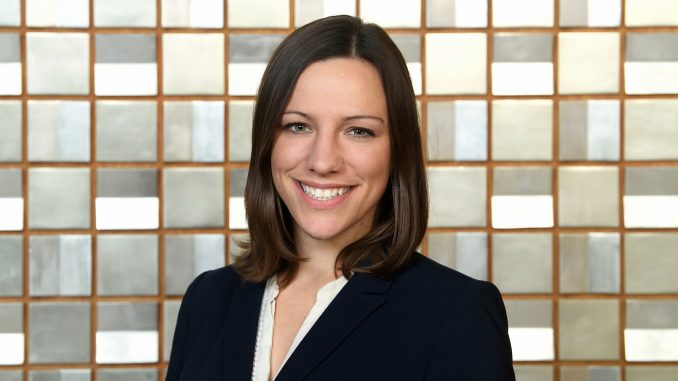 We interviewed Samantha Barlow, MBA alumna 2018, on her experience of the ESMT MBA program.
What motivated you to do an MBA?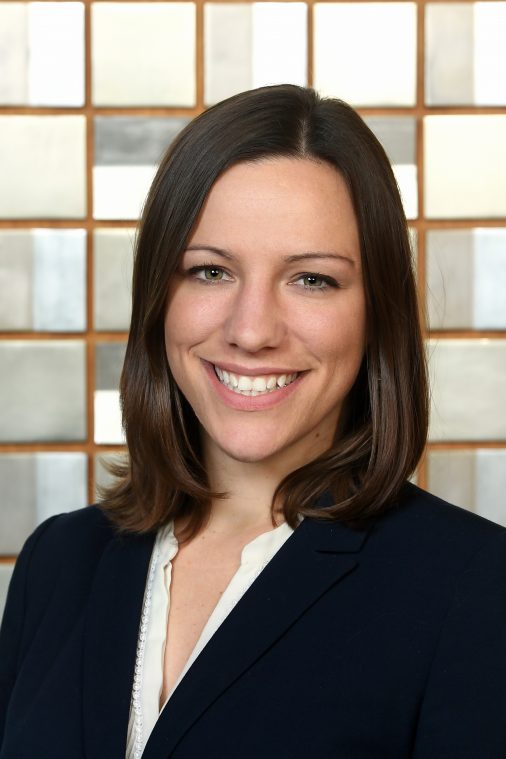 I sought an MBA to acquire the hard skills that would allow me to grow as an effective entrepreneur. Specifically, my aim was to increase my literacy in financial accounting and be able to transmit this knowledge into operational strategy in order to effectively launch my own company. My traditional employment prior to the MBA was as a program manager in the nonprofit sector, but I had also been on the founding team of two international social enterprises and wanted to pivot my career trajectory in that direction. The gaps in my knowledge and skills were immediately apparent to me, and I knew I needed to learn the language of business and increase my financial literacy to be successful.
I also wanted to engage with a global community, exchanging diverse ideas and experiences. I often think about how my movement through the world as a white, American woman affects my leadership practices. I am especially cognizant of these practices in the context of my business ventures in Ghana, West Africa, where my fiancée and I currently reside. I was motivated to do not just an MBA, but an international MBA so I could be even more thoughtful about working in different cultural contexts.
One year later, what would you say surprised you most about the program?
I don't think anything could have prepared me for the power of the ESMT network. When you read the brochure and the statistics about how many different countries are represented, they cannot do justice to the real thing. The distinct life experiences of my classmates and idea-sharing that took place during group work throughout the year challenged me. Months after graduation, people still post helpful job links and funny photos in the class WhatsApp group every day. The way alumni would respond to networking emails, the way professors would take time outside class to answer my questions, the way the administrators went out of their way to invite me to interesting events or connect me with relevant professionals – it all astounded me.
If you had to name one highlight of the year, what would it be?
The Munich company visits in May 2018 doubled as a thought-provoking glimpse at two companies and an enjoyable social experience with my classmates.
Thirty of us crowded onto the 7:00 a.m. Easyjet flight to Munich one Friday morning, changed into suits in the airport bathroom, and marched off to Holidu and Amazon. The companies – one a local startup and one a multinational tech giant – contrasted interestingly and we all discussed cultural fit and personal preferences on the bus ride to the hotel. We spent the rest of the weekend drinking beer with alumni, taking the free walking tour, and laughing together over meals of Schweinshaxe and Käsespätzle.
What motivated you to become a Responsible Leaders Fellow? What will you be doing?
The Responsible Leaders Fellowship (RLF) is an amazing springboard to the next step in my professional career. I am seeking a career in social enterprise and have personal ties to West Africa, so the ability to pursue a six-month opportunity at Impact Hub Accra, the premier entrepreneurial empowerment agency in Ghana, is a dream come true.
RLF provides a great foot in the door, since it's easier to join an organization as a pro bono consultant, thanks to ESMT's generous Circle of Friends. Now that I'm here, Impact Hub Accra is opening up doors for me and creating numerous networking opportunities.
I am able to flex my new MBA muscles as a financial and strategy consultant for the Hub's health innovation program, taking on a variety of tasks I would otherwise be unable to as a traditional employee. My diverse fellowship consists of program and business development support, impact evaluation, and creating a separate budgeting system and long-term financial strategy for the health program.
What advice would you give to new students?
Take advantage of the opportunities! In the beginning you may feel overwhelmed adjusting to a new country and tackling the considerable amount of homework. Focus on learning, but do not worry too much about grades, and dive into the extracurriculars. Join clubs, attend events, stay out late, take up leadership roles, and be tired. You get as much as you put into the MBA.
Anything else you would like to share?
To new students – leave a legacy. You have one year, and whether you want to address sexism in the corporate world, make ESMT greener, strengthen the alumni network, increase diversity, or start a new club, think about how you want to be remembered and act on it.