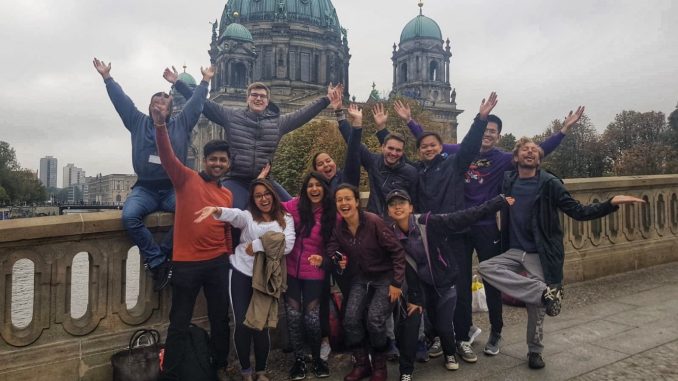 My name is Chaoyue Shen and I have just graduated with an MSc Master in Management (MIM), specializing in global and digital strategy from ESMT Berlin. Before studying at ESMT, I received a Bachelor of Arts in Business Administration and Management from Coventry University in the UK, and I am currently doing an internship in financial planning and analysis at PayPal, Germany.
Student life
In the beginning, choosing ESMT for my graduate studies was a decision full of uncertainty and it had its challenges. I went to university in the UK and many people couldn't figure out why I chose to go to an emerging business school in a non-native English-speaking country, while my classmates opted to continue their studies in the UK. Due to the general environment in the UK, I decided to join ESMT and looking back now, I can say with certainty that I made the right choice.
The first shock after coming to ESMT was that the MIM program was taught in a very different way from that of the UK. From day one, ESMT told us about the importance of networking. Starting with the orientation week, the school arranged and created lots of opportunities to help us get to know our classmates and alumni. This kind of subtle networking is important in helping students to create unlimited possibilities for career development.
This way of thinking can also be seen in class. Unlike the conventional teaching method, where professors teach and students take notes, in-class at ESMT, everyone has their own nametag in front of them and the professor will encourage everyone to express their ideas. The key takeaways from each lecture are often brought up in discussions between students and professors. This can help students understand the theories better and make the class more interactive. For many people, this is a good opportunity to help them get out of their comfort zone. Students who were initially "social-phobic" gradually became active speakers, which is a good way to foster soft skills and helps to lay a good foundation for finding internships and getting ready for job interviews in the future.
Another thing that left a deep impression on me is that my classmates all came from different backgrounds: engineering, computer science, philosophy, and politics, we all possessed a wide range of knowledge. In short, when you were interested in something, you could always find someone to explain it to you or answer your questions, which added to the fun of the class discussions.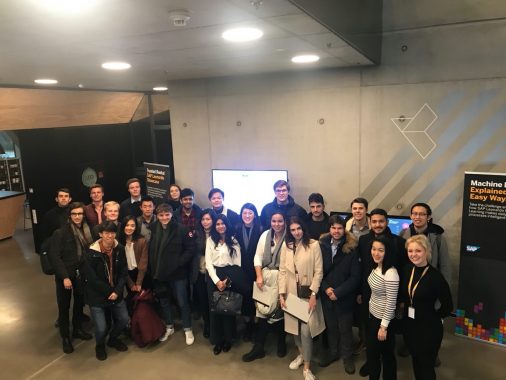 When you have a group of excellent classmates around you, you are pushed to become more proactive. I noticed this especially when it came to looking for internships. Everyone was positively submitting resumes, participating in mock interviews, networking, and seniors and alumni were also very friendly and helpful. This kind of job-hunting atmosphere was something I had never experienced in the UK, and I believe this has helped many of us to a certain extent to change our minds and become a better version of ourselves!
Career services at ESMT
ESMT also provides strong support in helping students find employment. The school's career services team would "bombard" each student in the first month of the school year, giving guidance on resume writing, answering questions on choosing a career path, and binding our resumes before sending them to partner companies, etc.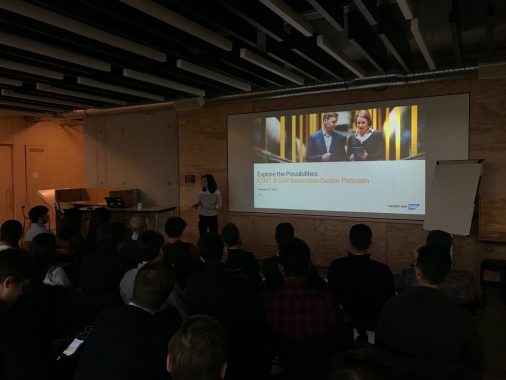 The school also organized a lot of company visits and exchange activities with companies like SAP and Puma. If you think that's all the career services team has to offer, then you are wrong. Every February to March, ESMT would organize big job fairs on campus. In recent years, with its growing popularity and ranking, the number of companies coming to ESMT's job fair has increased significantly. In Berlin, which is known as the "Silicon Valley of Europe", you can see all types of start-ups at the on-campus job fairs, and big companies as well, such as McKinsey, or the investment bank Goldman Sachs, so you definitely have the chance to hold a deep conversation with recruiters to get more insights.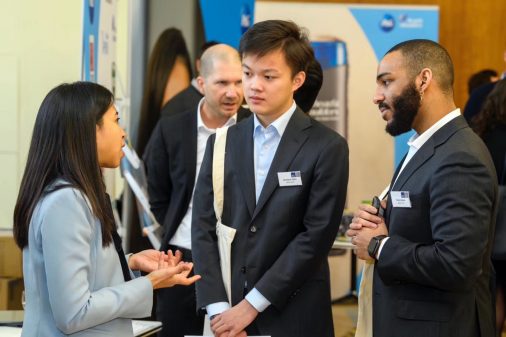 Another thing ESMT does a great job of is putting students first. In most cases, if we felt that there was some inconvenience with the schedules or that there was room for improvement, we could talk to the school directly and ESMT would accommodate our requests as best as possible to help us reduce our stress. They helped us to better adapt to our studies in a new city and adjust to living in a new country. So if you are planning to apply to ESMT, don't be afraid to step out of your comfort zone.
The MIM internship
The MIM at ESMT is a two-year program, but during these two years, the school provides students with lots of opportunities to gain real-world experience. As the saying goes, "talking the talk is not as good as walking the walk".
I am currently working as an intern in the finance department at PayPal, assisting with financial analysis and planning for the entire German-speaking market (Austria, Germany, and Switzerland), covering financial reporting, variance analysis, and financial budgeting. I started the internship during my MIM studies and will finish it this month.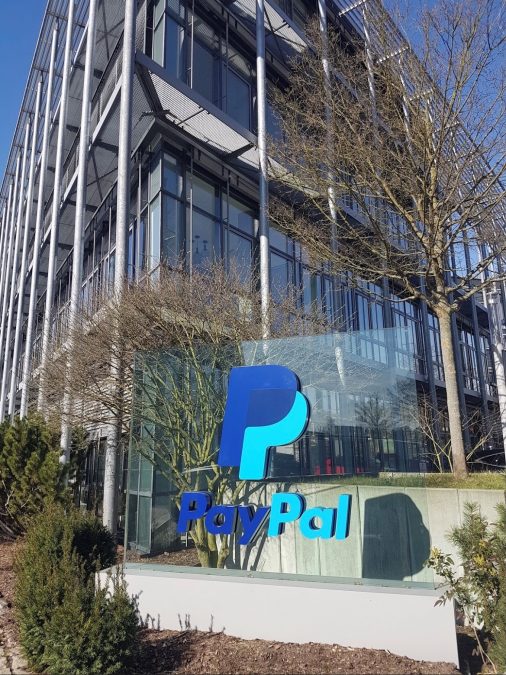 PayPal is a very globalized company, everyone in my team is from a different country and our team often collaborates with teams from the UK and Luxembourg. The work atmosphere is casual and not so hierarchical. My manager has a one-on-one session with me every week, not only about work but also about personal development, to make sure that everything is on the right track.
I was deeply impressed by my first week at PayPal, my manager gave me a list of my colleagues' names and encouraged me to have a one-on-one coffee chat with each of them in the first month, to get to know each other better. It was a unique experience for me. In the beginning, I was a bit nervous to talk to strangers, but as time went by, I became perfectly at ease talking to people and I felt that I had grown a lot. Three months after I started my internship, PayPal organized a communication meeting between the senior management level and interns, which gave us interns a chance to meet the management and ask the questions we had in mind. In fact, this internship opportunity helped me better understood the meaning of inclusiveness and openness that the company has been emphasizing.
Like ESMT, the team I work with at PayPal encourages me to express my opinion and make my own analysis of the current situation and data. Whether they are right or wrong, it's important to have your own ideas and analysis. My manager always gives me challenging tasks, such as doing presentations, which, unlike my previous internships, makes me feel like I am doing important and valuable work that may have an impact on the development and growth of the company, helping me to understand the industry. I think this kind of work experience is very meaningful and helpful for my future.
The Social Impact Project
Another ESMT experience worth mentioning is the Social Impact Project (SIP) in the second year of the MIM program. This is a one-month project in which students work in small groups and use the knowledge and theories we learned at ESMT to help non-profit organizations solve problems they encounter during their development, and at the same provides us with the opportunity to give back to society, The school provides some financial support to help students accomplish this task e.g. to help us travel so that we can work directly with the teams on site.
For my SIP project, my group assisted MMKN, a non-profit organization based in Beirut, Lebanon, which aims to reduce the educational gap between privileged and underprivileged kids in Lebanon. The organization has struggled to keep one of its programs running due to Covid-19, the Beirut port explosion, and the ongoing economic recession.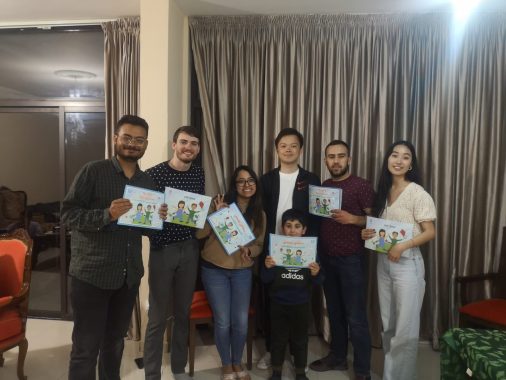 For this project, we traveled to Beirut and saw first-hand what kind of challenges the country is facing. We provided consulting services to MMKN, conducted market research, negotiated a partnership with the local university, and helped them secure sufficient funding to support their operations.
During the SIP, we experienced the joy of helping the community and were happy to see the positive impact our work had on the organization. There is no doubt that a project like this one will always stay with me. The project gave me the opportunity to meet new people experience new things, and grow to become a more socially responsible person. Without ESMT's curriculum design, it is hard to imagine that I would have had such a rare opportunity to go to Lebanon to have this experience.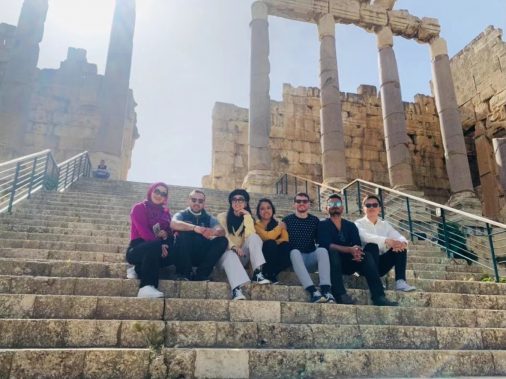 Summary
Two years sounds like a long time, but it actually flew by. Thanks to ESMT's intense schedule, I find that I am able to do the things I was afraid to do or didn't want to do. Even my friends told me that I have changed a lot since I came to Germany, and I told them that this is what Berlin does to you. The city where ESMT is located is a free, open, and inclusive city, and as an international metropolis, you can always find what you want and what you are passionate about here. Berlin has provided me with inexhaustible resources that helped me find my way and what I wanted, and in retrospect, I got more out of it than I expected when I first decided to come to Germany.
For those of you coming to study in Berlin, I hope that ESMT can help you find your "North Star" and help you understand and enrich yourself. Never forget why you came here in the first place.