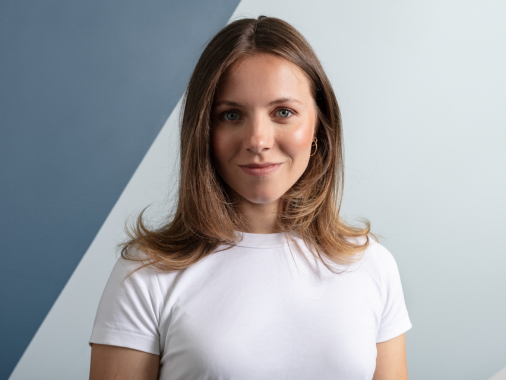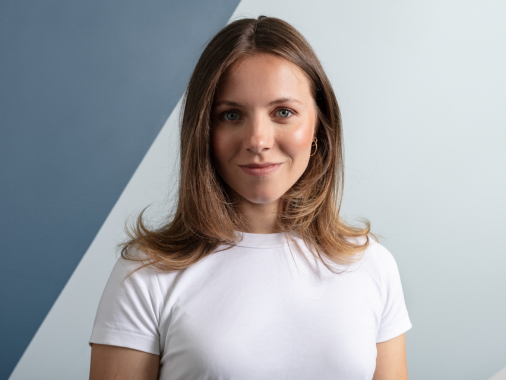 Lea Dänschel, an accomplished professional with a Master's in Management from ESMT Berlin, shares her career journey from ESMT to working in diverse product roles in the AI industry and her current pursuit of launching her own AI startup.
Tell us more about your ESMT journey and your career path.
I joined ESMT in 2015 as part of the second cohort of the newly established Master in Management (MIM) program. At the time, this degree was also called the mini-MBA, and wasn't as well-known as its larger counterpart. Coming to ESMT was a bit of a leap of faith, but it felt like the right fit for me. Previously, I had completed a highly quantitative economics program with little practical teaching. In my first week, I was impressed by my ambitious classmates and the intensity of the program. Time management, prioritization, and efficient teamwork were essential. It was a challenging learning experience that required a lot of personal growth for many participants, myself included.
Although the alumni network was relatively young at the time, I could fully leverage it with the help of the very dedicated career services team. When the internship semester came around, I was accepted for a highly competitive international internship in Japan, offered by an MBA alum. This experience was a great honor, a learning opportunity, and a CV booster.
After graduating, I joined an international management consulting firm in the digital strategy unit. However, only a year later, I left the traditional career path to join Xayn, a small but recently well-funded AI startup in Berlin. There I progressed through different levels, from business development manager to product manager to head of conversion.
As of 2023, I am embarking on another journey by pursuing my own AI startup.
How has ESMT prepared you for a career in AI?
The AI industry is relatively young, and most AI companies are early-stage startups. These offer a vastly different career proposition than late-stage companies such as Zalando and Delivery Hero, which are considered digital corporations by now. The founders and CXOs are typically from technical fields, with little business experience. Early employees who join their commercial teams require a much more holistic view of the commercial side and the entire value chain, as opposed to being highly specialized. You need to be a good generalist, willing to apply yourself and think independently – a supervisor will not give all the answers. This is where a comprehensive degree that covers all business components, such as the ESMT MIM program, becomes very useful.
At ESMT we educate future generations of responsible leaders. How do you see responsible leadership when it comes to AI?
While the technology is extremely promising, it comes with many societal and technological challenges that we can only vaguely foresee today. Every AI company faces privacy concerns for the training data, unwanted biases, and false information that could hide in it and make the AI biased. Because of these flawed components, making money and scaling the business fast cannot and should not be the only objectives for AI endeavors. Instead, leaders should embrace these ethical questions as part of their USP (and employer branding!).
Xayn has gathered much attention from both press and buyers based on screening criteria that focus exactly on these bigger questions. It has also put a big focus on strong values for recruitment and employee retention. I believe that Europe, particularly Germany, has a competitive advantage in that regard. At this point, I am unsure if an ethical AI will ever originate in Silicon Valley.
What advice would you give to our students who want to pursue a career in AI?
A genuine curiosity in the technology is crucial. You must take an interest in how the technology works and the types of machine learning available. This will help you understand what the technology can and cannot do, and why building functioning AI may take longer than the average fast-paced e-commerce scale-up. These substantially different time-to-markets usually come with completely different cultures and work environments, which can be frustrating for conventional investors.
Second, be prepared for attention on certain AI use cases to run cyclically, which can affect investment interest tremendously. Right now, generative AI is all the hype, thanks to the mainstream buzz around Open AI's ChatGPT, their virtual assistant powered by the GPT-3 natural language processing model. However, years before that, investments were mainly made in visual AI, which had promising use cases in autonomous driving, for example.
Lastly, I encourage everyone, particularly women and LGBTQ+ graduates, to take a leap of faith with lesser-known and younger AI companies that don't have big names yet. On the business side of things, you will have a much bigger impact. Your contributions can go as far as either making or breaking these startups. Your learning curve will be infinitely higher than in a traditional corporate career, and the impact you've had in making the startup succeed will make your future CV shine incredibly bright. You will likely not find many places that offer such an exciting career journey again.
Since graduating from ESMT in 2017, Lea has worked for four years in several product roles for privacy-focused AI company Xayn. The 31-year-old Berliner has also completed a second master's degree in computer science. As of 2023, she is founding her own AI startup.