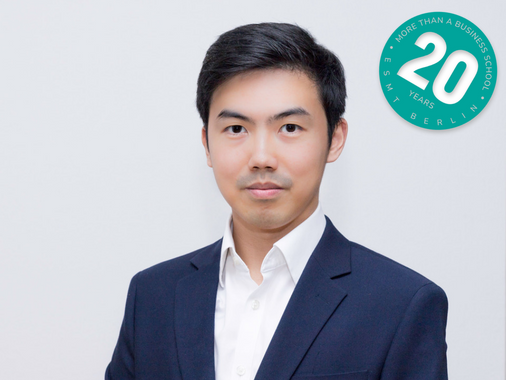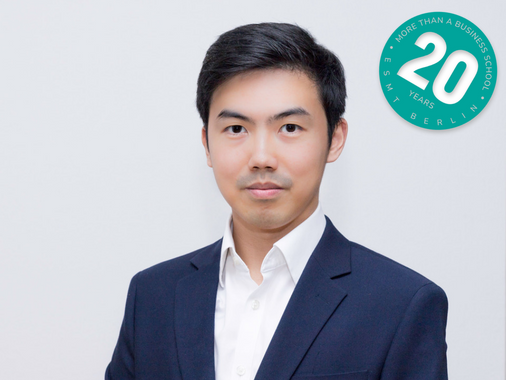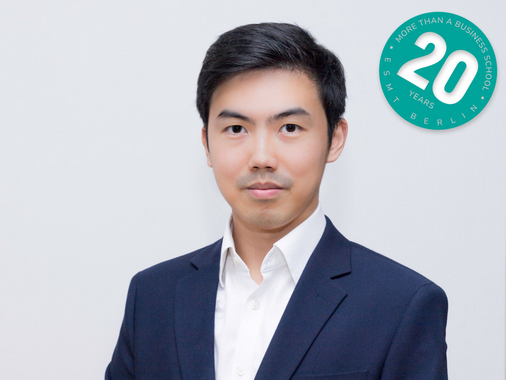 My name is Jiaqi Weng and I am a part-time MBA student at ESMT Berlin. I have been living in Germany for 12 years and am currently working as an SAP consultant. After graduating from high school in China, I came to study in Germany and received my undergraduate degree in mechanical engineering and my master's degree in logistics engineering. Last year, I enrolled in the Part-time MBA program at ESMT and would like to share my experience so far.
Why an MBA and why now?
I studied engineering in Germany and now I am an IT consultant; business is a field that I have never been exposed to. In Germany, I have a clear feeling that colleagues with business school backgrounds have a more distinctive manner of doing things and can feel more at ease in challenging situations. An MBA is not a title that I pursue, but it can help me invest in myself in the long term by systematically learning about business so that I can improve my logical thinking and create more value in the business world.
Why ESMT?
I work in SAP consulting, a relatively niche and special industry where professional work experience is highly valued, therefore, a part-time program that allows me to study while working became my preferred choice.
During the application phase, I researched the top ten business schools in Europe and the top four in Germany. As a business school founded in the 21st century, ESMT has been ranked No. 1 in Germany for consecutive years, and its management philosophy and curriculum design are cutting-edge and distinctive compared to comprehensive universities. In addition, since I live in Berlin, I chose ESMT without a second thought, and it was also the only school I applied to.
Campus activities
Since former German Chancellor Angela Merkel cut the ribbon for the ESMT building in 2006, the former state council building of the GDR on Berlin's Museum Island has seen a steady stream of political and business leaders in Germany and beyond, including Angela Merkel, Barack Obama, Olaf Scholz, and other political leaders.
Werner Baumann (CEO of Bayer), Ola Källenius (CEO of Mercedes-Benz), Carsten Spohr (CEO of Lufthansa), Roland Busch (CEO of Siemens), Christian Klein (CEO of SAP), Dr. Markus Krebber (CEO of RWE), and other business leaders were also among the guests of ESMT.
Since Germany is the strongest engine of the European economy and Berlin is the political and business center of Germany, events at ESMT have always focused on current hot topics with high relevance, such as: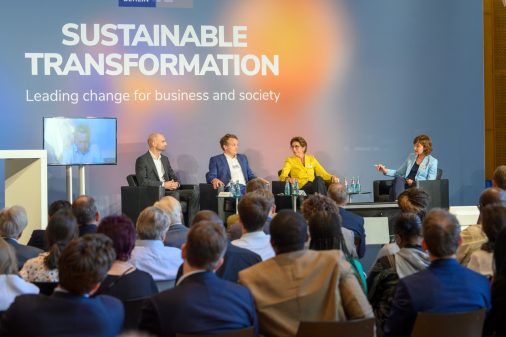 The ESMT Annual Forum: Germany's top business leaders gather here for roundtable discussions on the hottest topics from various themes, and their speeches and dialogues from different perspectives always spark new ideas.

The two Today's Global Leader forums held in the second half of last year featured the CEO of Lufthansa and the CEO of Mercedes-Benz, respectively, and in the hour-and-a-half long one-on-one interviews, the moderator's questions were insightful, and the guests' answers were equally inspiring. Their answers also offered us clues as to why their businesses are so successful.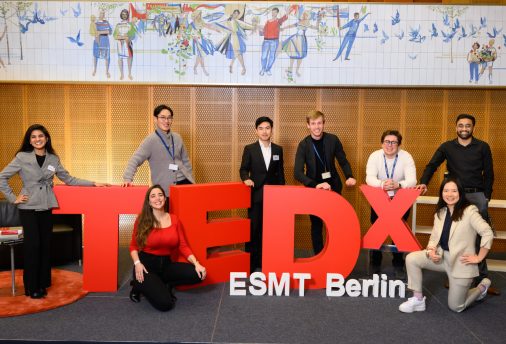 Student club activities are even more diverse. For example, I am one of the organizers of this year's TedxESMTBerlin event on "Berlin: A driver of sustainable transformation?". Other events include "Women in Leadership Week" and how to help underdeveloped regions under the Net Impact Framework. The school also organizes company visits and various coffee talks.
School atmosphere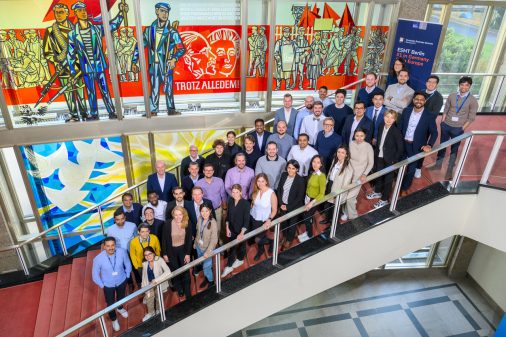 For me, the most striking features at ESMT are diversity, equity, and inclusion (DEI). ESMT has a diverse international population, a very open and tolerant community, and excellent resources. ESMT's Part-time MBA program offers only one cohort per year, with 40 or 50 students from more than 20 different countries and regions.
Diversity is our most distinctive label and the most important item in the school's purpose and values. All factors regarding diversity, including race, culture, religion, gender, and sexual orientation, are respected and protected at ESMT. In 2019, ESMT signed the "Charta der Vielfalt" (Diversity Charter), joining Germany's largest network of companies and organizations committed to creating a diverse and inclusive environment in which to work and learn.
Course quality
The program offers 75% of the courses online and 25% offline, which fits perfectly for those of us who need to work full-time. I particularly enjoy the online classes, which are well-designed by each professor and include high-quality readings, case studies, group assignments, and discussion topics with increasing depth that encourages students to gain deep insights. When I attended the in-person classes at school, the ideas of my classmates were even more diverse.
First experience: Module 1
There are eight modules in the program, and I would like to share with you my experience of attending the first module.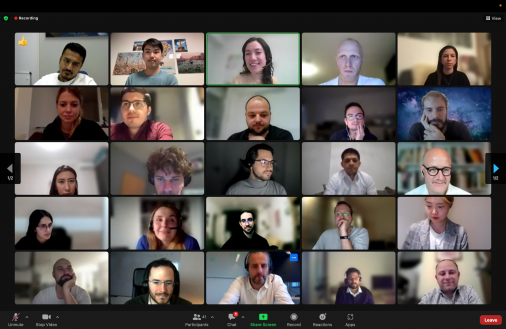 The picture here shows the first online meeting before the course officially started. The program director, Professor Urs Mueller, and the class coordinator, Mellina Bakirtzis, walked us through the program process and arrangements. We were all really looking forward to the first meeting but were also feeling a bit shy and nervous.
Our course officially kicked off three days later and all students were assigned to different study groups. Each group was named after a tree, and my group was named Cedar, which included me, Nora, Hazel, Johannes, Karol, and Bruno. The beginning of the school year also meant the start of doing assignments, and at the peak, we turned in three group assignments a week.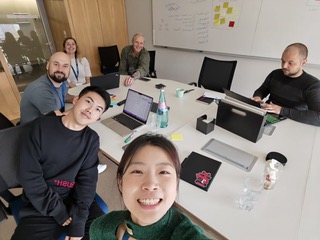 The first module had four courses, among which Introduction to General Management, Data Analytics for Managers, and Economics for Digital Business featured a mixture of 75% online classes and 25% offline classes, and the course Building High-Performance Teams was taught offline. After the three weeks of online classes were over, it was time for the long-awaited first residency.
The first residency ran from Monday to Saturday, starting at 8:30 a.m. and ending at 7:00 p.m. each day. There were various social events after the professor's classes, such as welcome dinners and meet-and-greets with students from other programs.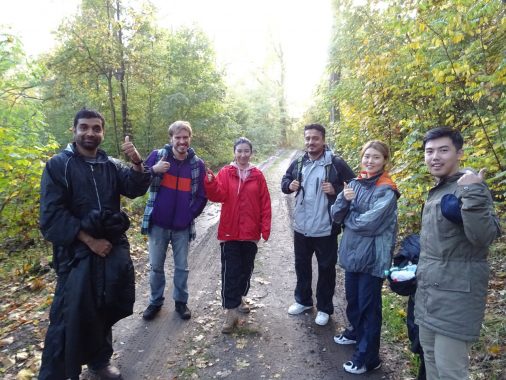 There is nothing more memorable than the full day of team building on a Tuesday (picture below). The bus left ESMT at 7:30 a.m. and took us to the outskirts of Berlin, where we had to complete various tasks that tested our physical and mental strength. It was raining all the time that day, and we were able to gain a deep understanding of what a team is, why we need a team, and how to build a good team through hands-on experience in a rather harsh environment.
For me, the biggest gain was that when I returned to work, I was more confident, and I firmly believed that our team was my strongest support, and I was also an indispensable part of the team.
The next three weeks of learning were spent online. The online learning process was not boring at all, in fact, I was enjoying it, because I was able to decide how much time I would spend studying, as long as I completed the content required by the professor within the time limit.
Additionally, I believe that online learning is more effective since it gives me the freedom to fast-forward through videos, pause them when I need to search for additional information or make notes, and even return to them at any time, these are the advantages that offline classes do not offer.
In terms of time management, I spend Friday nights and Saturdays entirely with family and friends. I try to schedule my studies on weekdays before and after work and on Sundays.
Second residency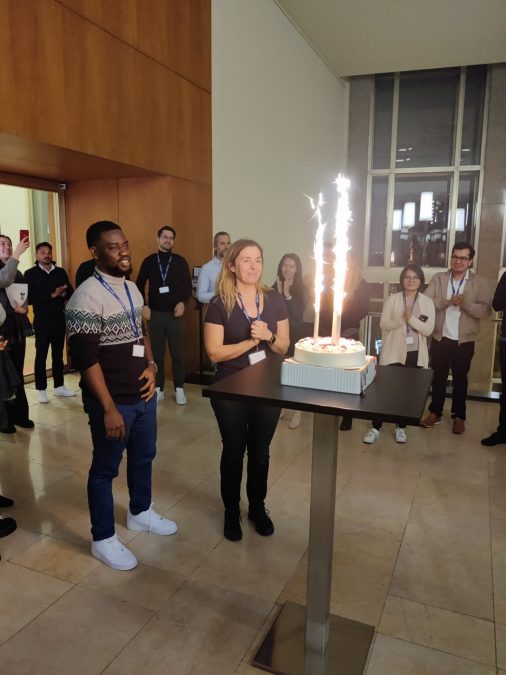 The second residency fell on the eighth week. This time, we were more casual and relaxed as we had already gotten to know each other. The highlight of the week was the case discussion with Professor Zoltan Antal-Mokos in the Introduction to General Management course. The two hours of preparation and four hours of case study analysis with the five follow-up development cases were indeed a lifelong benefit. That week, we also celebrated the birthdays of John and Nora!
Weeks nine through eleven brought us the remainder of the three courses and the final exam. During this period, I also attended ESMT's Halloween Party and Year End Party.
The importance of support
Overall, I think Professor Urs was right in saying that doing an MBA is not only a personal decision but also requires the support of a whole family and friends behind it. As part-time students, we all have to work full-time, and some must also take care of their children. I must deliver my sincere thanks to my family and friends who have sacrificed a lot. My takeaway is that if a friend asks me to go out to dinner or have a chat on short notice, then I have to squeeze in the appropriate amount of time during the week to make up for the classes I plan to complete that day.
My advice
I know that some of you who are reading this blog are likely considering whether to pursue an MBA or apply to the MBA program at ESMT. From my personal experience, I can guarantee you that your MBA at ESMT will enable you to expand your horizons and access world-class faculty who will teach you valuable knowledge and skills. But first, you must be committed to and be in love with your choice. Most of my colleagues are not simply here to acquire an MBA title; they are also passionate learners who want to continue developing themselves and making long-term investments in themselves.
Every decision you make today will have some sort of impact on your future. Without worrying too much about money, right of power, or reputation, pursue the activities you actually like. The most crucial thing is to be happy, pay attention to what you do, and persevere. Success will come at the right time. Have faith that life will always provide you with the finest!