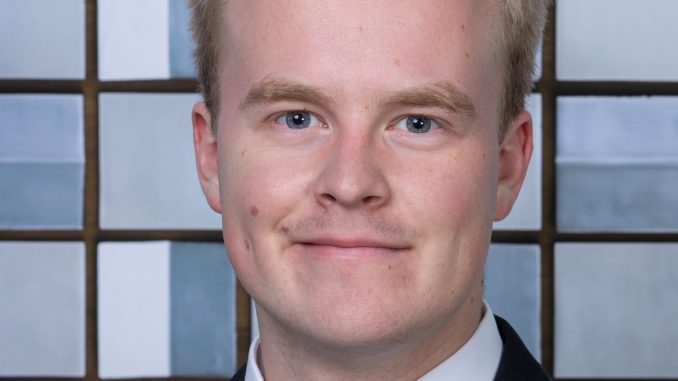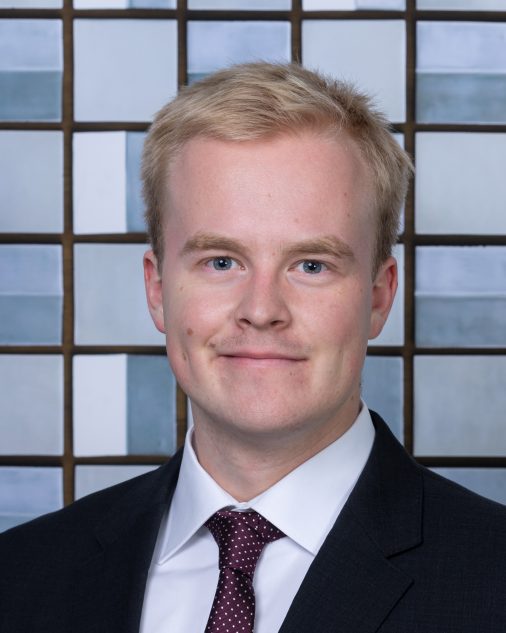 ESMT Master's in Management student Henning Möbius provides an insight into his internship experience and how he is preparing for his Social Impact Project at ESMT Berlin.
Where did you do your 1st year internship, and how did you deal with working remotely?
ESMT allows the Masters in Management students to apply the in-class theory in a natural business environment by requiring students to complete a mandatory three-month internship. The rest of the summer (three additional months) can be used for free time or to extend the internship.
I decided to intern at two companies during the six months: Volkswagen (Project Management for Charging Services in E-Mobility) and KPMG (Financial Services Consulting in the Insurance Industry). I wanted to gain experience at an industrial company and to participate in a consulting internship.
Both internships were remote and I had to adapt quickly to new teams, IT systems, etc. I was given responsibility for parts of a pilot project at Volkswagen, completing tasks for clients such as market analysis. My biggest fear was not integrating into the teams, as I had only visited the Volkswagen office twice and didn't get to meet any of my colleagues in person. It was the same case at KPMG, with colleagues spread out throughout Germany. Happily, I found I was able to contribute even whilst working remotely, however, integrating into a new team did take some work. Lucky for you, I am happy to share my learnings and offer advice:
Write an email to the team when you first arrive, introducing yourself (experience and hobbies!) to your new colleagues.
Schedule a meeting with your manager and a few team members you will be working closely with. Plan at least 20 minutes per meeting, do not be shy, and try to talk as much as you can with your colleagues.
Always ask to get "cc'ed" to your main topics and join daily/weekly meetings right at the start. Information flow and transparency are essential.
Overall, it was a fantastic experience with great teams and a significant learning curve. After returning to ESMT, my fellow students shared their learnings with the whole class, so the classes became more practical with valuable insights from different industries, providing knowledge I would not have gained independently.
Which specialization have you taken, and how did you find the first specialization classes?
After working in different corporates and start-ups, my most outstanding learning was that innovation will always be a driver of success. A company has to reinvent itself quite often. Hence, I decided to specialize in entrepreneurship and innovation, learn how to commercialize ideas, bring innovation to market, and source and deal with disruptive technologies. This knowledge will help me accelerate my dream of enhancing innovation in companies, creating an impact across industries.
Thanks to excellent professors, classes like "The Start-Up Challenge" and "Design Thinking" are more than buzzwords and include valuable case studies and even allow us to design our idea, resulting in a real pitch in front of venture capitalists. This practical knowledge backed-up with excellent research will help me in the future.
Have you started planning your Social Impact Project yet, and if so can you describe your project?
Besides teaching management courses, I also think it's very important that students give back to society. Hence, ESMT offers the chance to apply our skills to do something useful: The Social Impact Project (SIP).
Every year, MIM students from ESMT volunteer to support and realize projects for good causes across the globe. Since traveling is restricted, friends and I chose to support a project associated with Martin Schweinsberg, who teaches negotiation at ESMT. With "Negotiations for the World", we want to provide valuable material to professors and leaders to teach the skills of negotiations in other countries at schools that do not have the resources to buy materials from online sources. In the first step, we plan to create and reconstruct a website, then enhance the marketing and participation, and promote negotiation.
What motivates me is that this topic allows me to learn much about project management, diverse interactions, marketing/sales, and many other aspects of IT programming (setting up a website, tracking data, etc) while contributing to a good cause.
If you want to support the idea, please reach out to me by email and I can tell you more about our initiative.
This article was originally published by MIM Compass on January 14, 2021, and republished with permission.