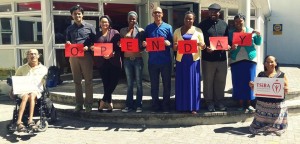 TSiBA Education is a private non-profit institution with an urban campus in Cape Town and a rural campus near Kynsa, both in Western Cape, South Africa. Their vision is to "Ignite Opportunity" by being an innovative learning community that engages young talent into academic courses focused on entrepreneurship and leadership. TSiBA lives on the philosophy of "paying it forward"- students who are awarded scholarships are not required to pay for their education monetarily, but rather to "Pay it Forward" by transferring the knowledge, skills and resources that they gain at TSiBA to their communities.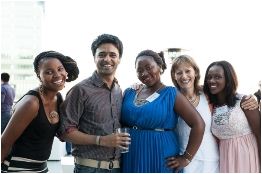 TSiBA's main offerings are the BBA (Bachelor of Business Administration) and HCBA (Higher Certificate in Business Administration) courses. Students are not required to pay any tuition fees. These expenses are covered through TSiBA's generous individual and corporate sponsors and donors. TSiBA does generate revenue and that is through the executive education offered to the corporate and government sectors.
My role as a pro-bono volunteer was to provide consulting and general management assistance to the administration team in TSiBA's Cape Town campus and occasional teaching assistance. Two of the main projects handled were-
Audit of examination marking system- Apart from delivering quality education, TSiBA's critical task is also fair and accurate assessment of student performance. This audit was carried out to verify and improve processes which lead to examination marking/grading and course qualification. The aim was to standardize the process to eliminate errors in the future.
Streamlining of policies and procedures- Policies and procedures form an essential part for the smooth everyday functioning of any organization. TSiBA is now only in its 10th year of operation and most polices were written during its formative years. This was a project which I ran alone and involved meticulous review of all the policies, especially those affecting student and academic matters. Recommendations were made to the Dean and were later tabled across the executive committee.
---
About the Responsible Leaders Fellowship
As part of the Responsible Leaders Fellowship, three of ESMT's 2013 MBA graduates put their career plans on hold to volunteer as teachers and mentors for up to six months and pass on the skills learned during their MBA to the students at TSiBA (Tertiary School in Business Administration) in South Africa. The knowledge and experience gained by ESMT graduates will contribute to a knowledge-thirsty institution such as TSiBA.
http://www.esmt.org/degree-programs/full-time-mba/curriculum/international-exposure-options#esmt-responsible-leadership-fellowship_