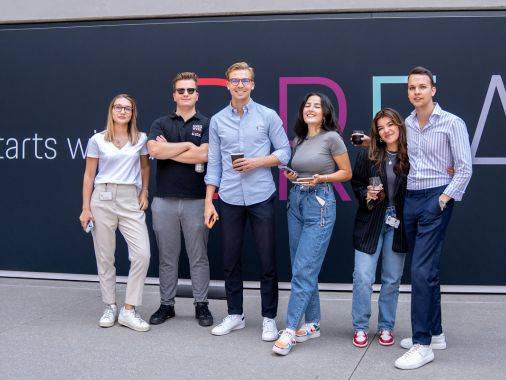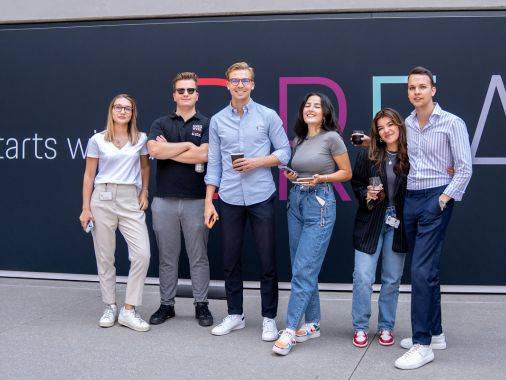 From the very beginning of the Master in Management (MIM) program at ESMT Berlin, I set my sights on completing an internship in the United States, a country known for its endless possibilities and freedom. Experiencing the differences between German and American working cultures was something I had always been interested in. Now, three months into my internship, I can already tell that this is a once-in-a-lifetime experience!
Who am I? My name is Fabian, I am 22 years old and a first-year MIM student. After graduating in business administration from the University of Cologne, I decided to complete my masters at ESMT. One of the main reasons was the international opportunities offered by the school's renowned two-year master program, at a relatively "new" business school with leaner structures.
Driven by my strong desire to secure an internship abroad, I started to apply for countless positions in November 2022 (two months past the program start date). Navigating through the bureaucratic maze of forms, letters, and requirements, I was on a mission to find a company willing to sponsor my visa. After a month of persistence, I received an offer from Porsche Cars North America in Atlanta, Georgia. They were reviving their international intern program after Covid, gathering students from different European nations to work for six months in the US while covering visa expenses and providing a company car (although, sadly, not a Porsche).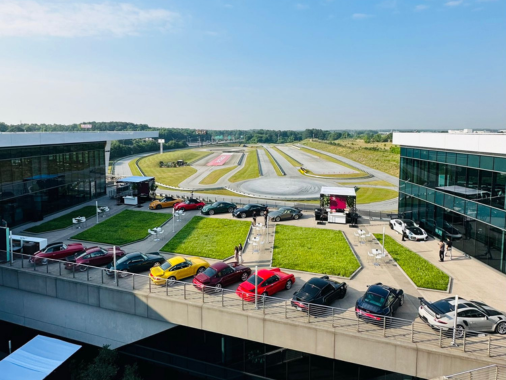 At Porsche, I am currently working as an IT Project Manager in the IT department. My team is responsible for overseeing the implementation of various IT projects and products for North American companies, spanning Canada, the US, Latin America, and all their associated subsidiaries. From verifying requirements and screening vendors to onboarding, tracking development, preparing steering committees, and documentation, we are involved in the entire process. I assist the four project managers who oversee these projects from concept to the final audit by the Volkswagen Group. Additionally, I take ownership of smaller projects that are typically completed within the six months of my internship.
It is interesting to combine the interpersonal skills acquired from the MIM program, such as cultural mapping or decision-making, within the corporate environment. The international setting of the first teaching block in Berlin prepared me for the cultural immersion in Atlanta. Furthermore, I had the opportunity to apply some of the digital transformation mapping techniques learned in our digital transformation course beforehand. As Porsche Cars North America is considered a "smaller" cooperation, I have had much more exposure to management decisions and strategic operations in the North American market than in my previous roles.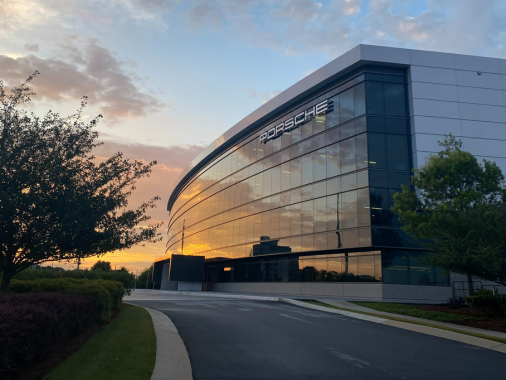 The office itself is a mesmerizing hybrid building, serving multiple purposes simultaneously. It is a hub for refurbishing classic cars (10 years out of series production), a place where customers enjoy driving Porsches on their private racetrack and is home to a Porsche museum open to the public. Furthermore, of course, it is where employees like me carry out our daily tasks. This unique setup leads to fascinating interactions. I vividly remember an 80-year-old man FaceTiming his wife with sheer excitement, proudly showing her the Porsche Classic displayed in our lobby. It is moments like this that makes me realize just how special this adventure is.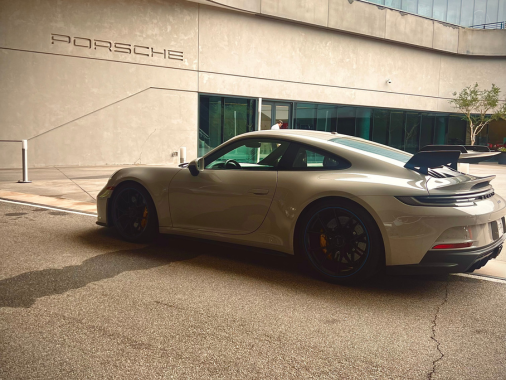 With the freedom to work in a hybrid mode, my fellow interns and I have been making the most of it by spending as much time as possible visiting different parts and cities across the US and we have travelled to eight different states already! From iconic spots like New York City and the vibrant Las Vegas, to the chilled farmlands on an apple farm of one of my fellow students in the "mid-west" (which is ironically in the northeast of the country). Each trip offers the potential for meeting new people and experiencing different cultures.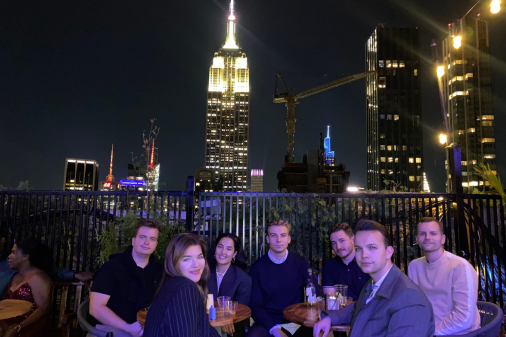 Stepping into the American work culture has been a fascinating shift from my experiences in Germany thus far. Here, people are remarkably open, always ready (and sometimes eager) to strike up a conversation. They proudly represent their home states, even though it is rare to find someone born in the state where you meet them. Envy is practically nonexistent; instead, dreams are supported, and success is celebrated—even if it means someone drives away in a shiny new sports car.
However, this freedom does come with its downsides. Georgia allows people to carry weapons on their person, resulting in nerve-wracking situations at Walmart or occasional lockdowns in the city center following shootings in Midtown clinics. The abundance of restaurants and bars means having a car becomes almost essential, requiring careful planning for nights out and adjusting to the occasional exorbitant pricing ($70 for a drink at a Vegas nightclub or $450 for tickets to an NFL game is not unheard of). Yet, life in the South has its own warmth and charm. It is more affordable, and the people you meet are incredibly friendly and openhearted – so be prepared to be randomly invited over for a BBQ.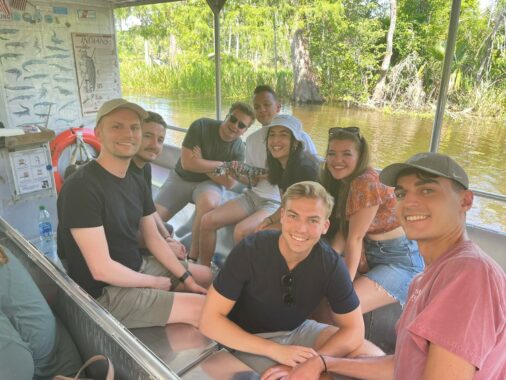 The opportunity to work abroad and immerse myself in a different culture has been a unique adventure. It perfectly complements the first six months I spent at ESMT, enabling me to collect new impressions, develop a deeper understanding of different cultures, and sharpen my international acumen. Moreover, as I eagerly anticipate the remaining three months of my internship, I am excited to continue learning, discovering, and expanding my horizons. There is so much more to explore, and I cannot wait to embrace every moment that lies ahead!