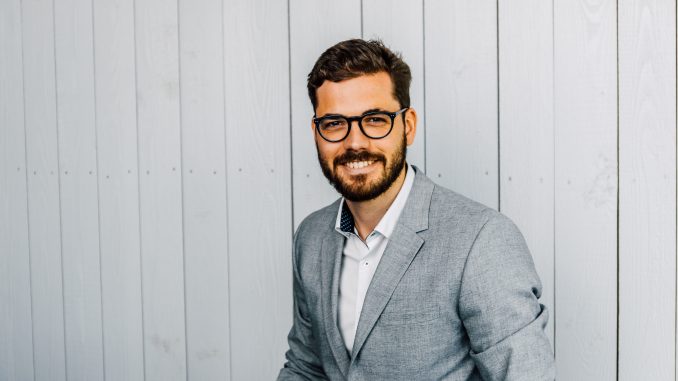 ESMT alumnus Nuño de la Concha Vega is a data consultant with Mercedes-Benz, a global automobile brand and a division of Daimler AG. For an editorial piece published in the ESMT Update, the school's bi-annual magazine, he speaks with the ESMT team on his professional path from Spain to Germany and how data-driven business intelligence improves the client relationship.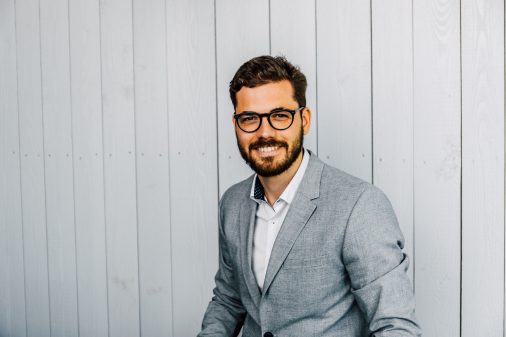 Every Marvel comic book hero has an origin story, the impetus of their later success. What's yours?
When I was a child, I was not really into Marvel comics but rather into The Adventures of Tintin. The main character of this comic, Tintin, is not the traditional superhero but rather a young reporter that adapts to circumstances around him, is full of curiosity, and who enjoys every experience life throws at him. He is probably not as glamorous as Marvel heroes are, but I personally find this much more real, due to its charismatic authenticity. Throughout his many adventures, he is always full of doubts, fears, and uncertainty. He is also brave and positive in every difficult situation. I think that having this type of attitude is his "success," and it is similar to how I define success as well.
My own origin story is primarily based on luck. I was lucky to grow up in a family and environment where I got all the love and support that a child needs to develop. My parents taught my sisters and me the ethics of effort, honesty, and commitment. My environment and the values instilled in me have provided me with the plentiful chances and opportunities throughout my life to develop the skills and confidence to continuously try to find my way to the person I want to become, while enjoying it along the way.
Today, I can say that my focus is to find passion in what I do and to also learn and improve from challenging moments. And, of course, everything accompanied with lots of humor.
The fast-growing and changing environment in data and analytics bring many challenges but also many opportunities.
You grew up in Spain but now call Germany your home. How have the similarities and differences of these two cultures affected your work for an international company like Mercedes-Benz?
It has made me grow. I became more reflective and empathic, and therefore more aware of what is around me. I analyze the environment surrounding me in more detail. Being in Germany, I gained a new perspective. I began to notice various skills and aspects I wanted to learn to continue growing and to become the person I want to be. I met others who empower me to keep my essence and to contribute what I already have.
I think all of us agree on the power of diversity – to have different points of view and different ideas and approaches that bring an infinite number of possibilities. Once this is clear, I think that the challenge is to provide the environment and mindset so that each individual can contribute all potential for a common vision, no matter the nationality.
Mercedes-Benz aims to provide such an environment. There is room for improvement, but the ambition, determination, and commitment to reach the goal of continuing to be a German company within an international environment is there. As the Mercedes-Benz slogan says, "The best or nothing."
AI, big data, blockchain, business intelligence – there's a lot of talk about the digital transformation! How are these new tools and perspectives affecting your work as a data consultant? (And how well do Mercedes-Benz clients understand their value?)
I work in the field of advanced analytics, and these topics are the main pillars of our solutions-delivery business. The fast-growing and changing environment in data and analytics bring many challenges but also many opportunities. It is a field where you must be always up-to-date to keep being competitive but also to not lose sight of the final goal, which is to improve the quality of your product and efficiency in your processes.
As data consultants in finance and controlling, and working closely with data scientists and engineers, we try to boost the intelligent use of analytics to improve the efficiency of our internal processes and to enhance the client user experience. To this end, in my role, I must first understand the business requirements for different use cases and then determine the methods and tools that best fulfill those requirements, not the other way around. This last point is important – it is a common misperception that it is more important to claim the use of AI, big data, and other buzzwords than to fully understand its impact on the client.
I believe that Mercedes-Benz is successful because it is clearly client-oriented. The vast amount of data collected and the constant improvement of AI algorithms and tools allows us to enhance the driver experience. An example of this is Mercedes me, a system in the car that can be connected to your smartphone. With voice or manual control, it allows the driver to not The fast-growing and changing environment in data and analytics bring many challenges but also many opportunities. 32 33 ESMT Update 06/19 33 Inside ESMT simply use different features, such as the navigation or setting the heating, but goes one step further to provide services such as maintenance management or up-to-the-minute traffic reports.
The client is aware of the benefits of these features, but it is our goal to clearly communicate it and to ensure compliance in the usage of that data, in accordance with the legislation.
You decided to pursue a MIM degree rather than an MBA. What were the factors in your early life that made the ESMT MIM program your next best step? In what ways did you get it right? And what did you get wrong?
Like many other teenagers, 18-year-olds don't know what they want to study. Our generation has luck, compared to the one of our parents, to have such a broad horizon of options. Nevertheless, this can also provoke pressure to find the right solution fast and at the first shot. This is rarely the case, however, which often leads to frustration.
In my case, I studied telecommunications engineering – a combination of computer science and electrical engineering. After gaining some working experience, I realized I needed a change. I wanted to try something different, more business related, but it required making a proper transition to gather the required knowledge in that field. That is why I decided to do the MIM. The program was better suited to my profile than the MBA, due to my fewer than three years working experience as an engineer. In addition, the MIM contains an internship period to gather more working experience during the program.
During my research, I found that Spain actually has some of the top business schools. However, it was clear to me that I wanted to live the experience abroad. ESMT Berlin fulfilled all of these requirements – a top business school located in the stimulating city of Berlin and founded by top companies, providing graduates with an extensive network to leverage for job opportunities.
When I began the program, my objectives were to have a new learning experience, go beyond my limits and capacity, and to move on to a professional career. Today I can say those goals were accomplished. I had the chance to learn from outstanding teachers with experience in the industry. I studied with international students and learned to get the most out of working in diverse groups. And after handling the intense and demanding program, I also developed the confidence to know I can surpass and solve any challenge thrown my way. In addition, although I am not fluent in German, I got a position in Germany doing something that I like and where I believe I can make an impact.
What top tips would you share with business managers and executives who are themselves deciding on MIM or MBA degrees?
Even though it may sound obvious, the best tip I can give is "think about what you want." It is tough, and it requires time and being honest with oneself. In my experience, it is hard to figure out even when you dedicate the time, but then you need to think about what you have to do to find it. Try and fail.
There is no better investment than the investment in education.
Nowadays, it sounds quite appealing to do an MBA or MIM. It seems to be the solution to any period of uncertainty and doubt in one's professional career. Everyone talks about it, and it is often seen as the next step to follow when you are a senior executive in your mid-thirties or a recent graduate. However, ask yourself, Is it what you need to grow in your professional career or to reorient it? Is it the professional and personal challenge that you feel like facing at this moment of your life?
If the answer to these is yes, then, as my grandparents believed, there is no better investment than the investment in education.
This article was originally published in the ESMT Update, summer edition 2019. Read the ESMT Update here.