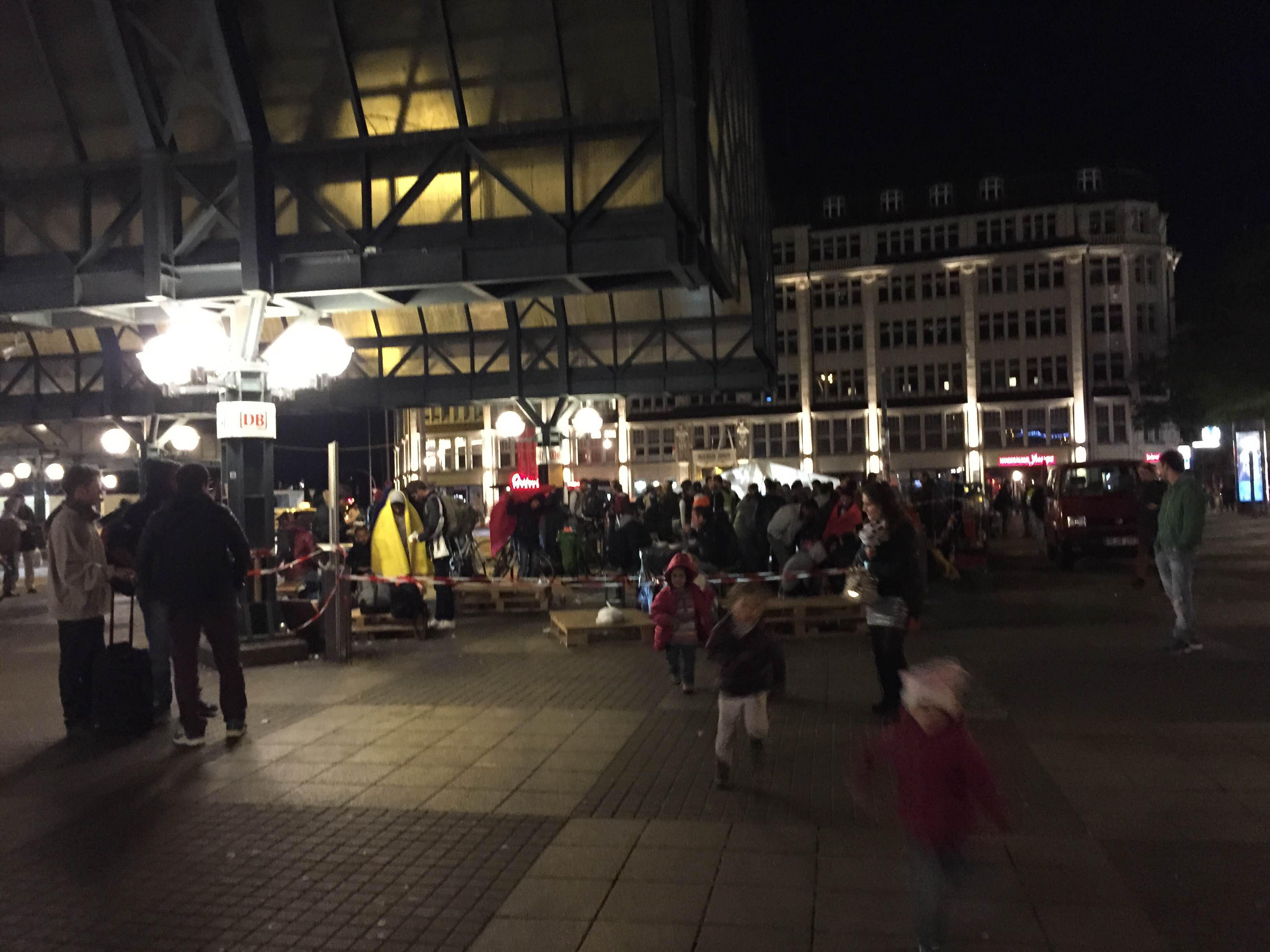 Last month I travelled back and forth between Hamburg and Berlin quite frequently. One common sight every time I reached Hamburg Hauptbahnhof (Main train Station) was the hordes of people travelling to the city from different parts of the conflict zones to seek refuse. More fascinating was the number of volunteers guiding them at station and taking them to a facility just outside station, providing free food and drinks. There was also a free bus service, possibly taking them to the official camp at Messenhalle in Hamburg. I saw the bewildered faces of very small kids and their mothers and fathers, tired from thousands of miles of journey on foot, boat, train and what not. The bustling big city was adding to the confusion and it looked like they had very little idea about what to do next.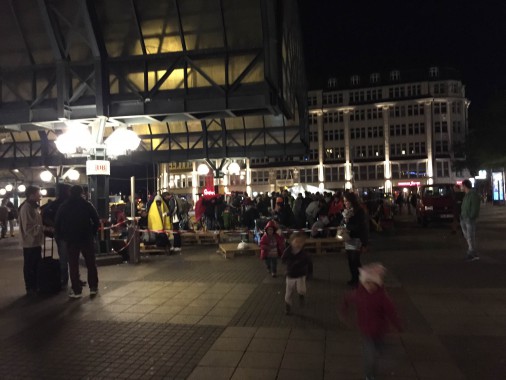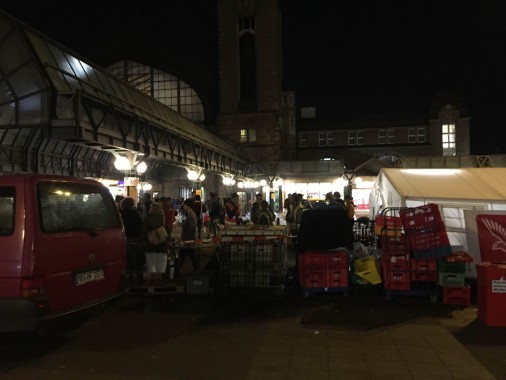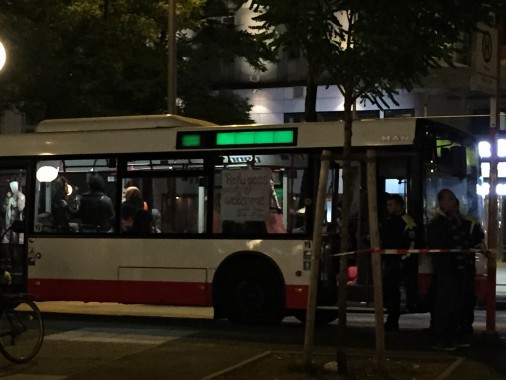 However sight of volunteers carrying placards in four different languages and approaching them for help did bring a little smile on their faces in spite of all the thoughts about the uncertainty of the future. Some of these people, who travelled so far, had a good job and life until few months back. Now all has changed. I shuddered at the thought of putting myself in their shoes.
I am not opinionated about the current refugee crisis. I don't know if welcoming refugees is wrong or right. If there is a conflict back home then I would definitely like my family to move to a safer place. But we are not talking about 10 or 100 people. Looking at the sheer number I definitely felt the extent and impact of this crisis. On one hand there are people and countries that excused themselves from taking any responsibility. On the other, the support and tolerance that is shown by some, across different countries, was indeed hearting. None of them is wrong. None of these is a long term solution. Education teaches us to take an objective view of things but this increases the dilemma in your mind.
Surely countries such as Germany that are helping are showing a great deal of responsible leadership. ESMT has also come up with some exclusive scholarships to support victims of global conflict. True, conflict brings out the best and worst in humanity.
I didn't personally get affected by the crisis (except for selectively being asked for my ticket and ID multiple times during my train travels because of my skin color). But if crisis deepens each one of us will be affected sooner or later. For now let's hope things get better and nobody has to deal with the kind of ordeal faced by the people who travelled or are still stuck.
This is a big man made crisis and no one but the man has to find a solution.