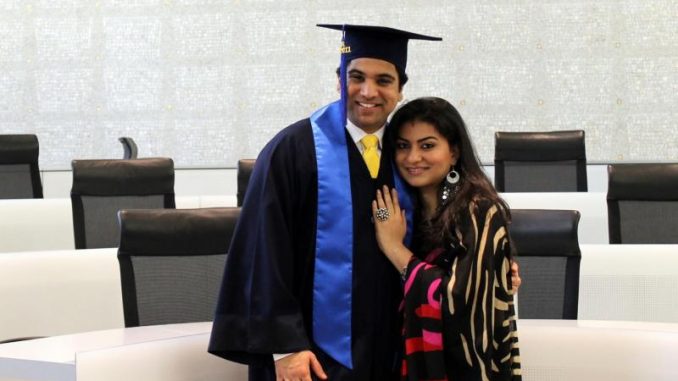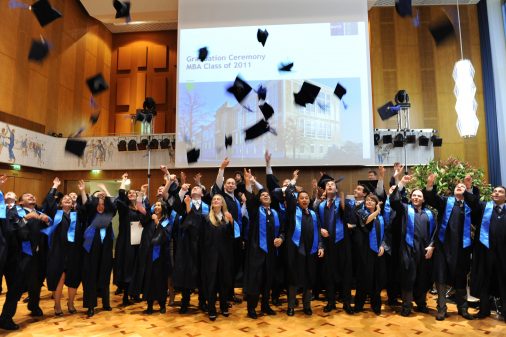 After completing a bachelor's in computer science, a master's in IT, and industry-recognized certification programs in the cybersecurity domain, it was a difficult decision to take a break from a steady job and to invest most of my savings in further education in a new country.
What complicated matters was that I was married for just over a year by then and the key question was "why go for an MBA program at this stage?". I realized that I was interested in the business side of my work more than just the technical side.
Technology can be learned through short certification programs and is constantly changing. Business management, in my opinion, requires a different kind of learning. Also, to maintain consistency with some aspects of business management, you need a sustained focus on certain subjects which was beyond specific certification programs.
From a career move perspective, having a recognized degree in business management helps with entering the right type of job roles. While my thoughts may not have been this structured at that time, in hindsight, this was my thought process in 2010 when I was preparing myself for an MBA program.
I truly feel that choosing to go to ESMT Berlin for those 11 months in 2011 was one of the best decisions I have made so far. It's been 8 years since I graduated and it's been an amazing experience. To be extremely candid, while there could have been more structure to my thought process when deciding to go for the program, career progression was one of the key things that was always playing at the back of my mind. I was trying to understand the immediate impact of the investment (money, time, risk, etc.).
Over the last few years, a lot of people have asked me if the MBA helped my career progression and about my return on investment. As I mature and experience various situations both personally and professionally, I have come to the conclusion that an MBA is not just a tool to get better career prospects, it's a tool that shapes who you are.
Being able to manage different situations, multi-tasking, thinking clearly in an unbiased and impartial manner, and being able to back decisions with the right data points, etc. is what I have taken back with me from Berlin.
The theory around various subjects is constantly refreshed – newer concepts, business models, and technologies keep on emerging; challenging and changing the status quo. However, the character that a school like ESMT Berlin helps you shape and develop stays with you forever.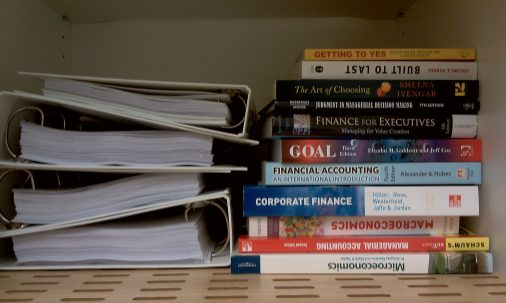 I might not remember all the microfinance or accounting theories that were taught during the program – not that this was my strong point during the program anyway! However, if there is a situation where I am expected to decide between multiple options, learning from some of the case studies solved during the MBA program and/or some finer points that emerged during some of our group discussions in our study rooms (while munching on some pretzels) come to the rescue.
Most large organizations have their own internal processes, frameworks, formats, etc. based on the well-known concepts that are covered in the regular business school programs. However, internalizing them within your own teams, ensuring that the concept behind it is explained to some team members who are half-heartedly following the rules, is something that you have already practiced repeatedly and unknowingly in the case study discussions and/or the group study exercises.
I am now working with Tata Communications Ltd and I lead the sales team across India, Middle East, Central Asia, and Africa for the Managed Security Services BU within the organization.
I started my post MBA work-life with EY in Munich as part of the IT Risk Advisory team and learned a lot from the team there as it was my first venture into the consulting space. The ESMT career services team and the career fairs organized by them had a huge role to play here as EY was one of the organizations that participated in these fairs.
I had to move back to India after a year to tend to some medical emergencies. However, it has been an amazing journey again since then. I continued in the consulting space after moving back and worked with KPMG in India for some time. I had some extremely interesting opportunities at work and got to travel to some unexplored regions too.
After taking a stab at consulting, I had the opportunity to venture into cybersecurity sales and joined IBM to lead the cybersecurity sales initiatives for the west region in India. Being my first exposure to pure sales, it was a tremendous progression in my learning curve. What at first sounded tough and demanding soon became a key part of who I am, and some awards and accolades started flowing in.
Sales is an extremely satisfying job role too. At the end of a tough pursuit, when the customer signs the dotted line, it's an extremely satisfying moment for any salesperson. Someone once told me that you never forget the first deal that you signed in your sales career and that statement has stayed with me.
From starting my career as a junior system administrator to now building and leading a strong sales team across multiple geographies, it's been an extremely satisfying journey and there clearly are two phases: pre-ESMT and post-ESMT. I feel there is a significant difference in my decision-making process. Certain pre-ESMT situations, if presented again now, would most certainly have a different solution to them.
To conclude, education should never be considered as a tool for short-term career progression. It shapes your personality, provides a different perspective, brings clarity to your thoughts, and helps you better analyze situations.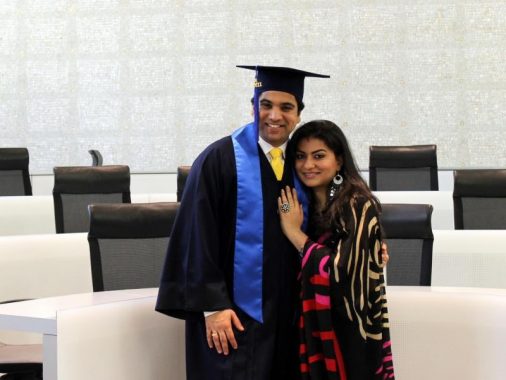 Education helps in providing a few sample templates for you to structure your thoughts and find an optimal solution. You certainly keep on updating these sample templates based on some real-life scenarios that play out or by taking on additional formal learning.
Every product needs to have a strong value proposition to sell itself in the market. A good MBA program helps you understand "your own value proposition". Throughout the 11 months that you spend at a good B school, you understand this and identify the strength of this value proposition. The time that is spent in the market post-MBA is where you work on it, develop it further, and strengthen it.
I believe that such an understanding plays a pivotal role in building your career and shaping your character. It is this experience at ESMT Berlin, that has stayed with me and will be there forever.