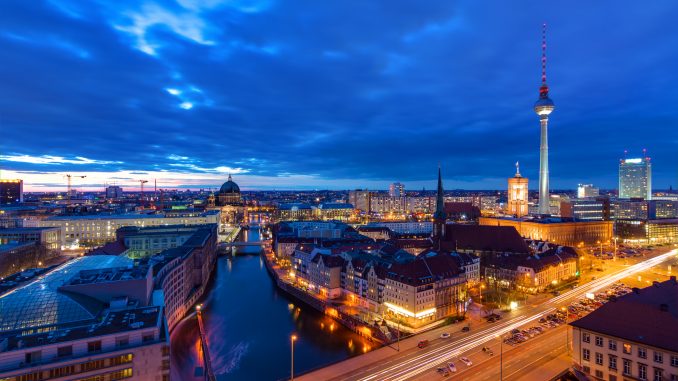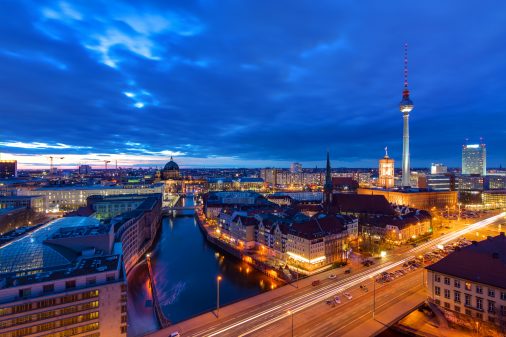 This article was originally published in German by Tagesspiegel on December 21, 2020, and republished with permission.
Berlin has many strengths on which this city can build, two of which should be highlighted. First, Berlin is the hotspot of Germany's startup scene. Between 60 and 75% of Germany's venture capital goes to Berlin. In the past four years alone, 19,000 people found a job in a Berlin startup, and of the 20 largest financing rounds in Germany, 13 went to companies based in the capital. Second, Berlin is Germany's science hub: More than 250,000 people from all over the world are teaching, researching, working, and studying at 11 public, two denominational, and around 30 accredited private universities.
But even Götz von Berlichingen knew from Goethe: "Where there is much light, there are many shadows." On the one hand, when it comes to startups, Berlin has been best known for successful digitalization in consumer products: What used to be bought in stores is now ordered online – take Delivery Hero or Zalando as examples. Berlin's strengths are less pronounced in high technology, in areas such as medicine or industrial manufacturing, which has been further developed through artificial intelligence and machine learning. On the other hand, while knowledge-based spin-offs are generally highly regarded at universities, there are few key examples.
My vision for Berlin is primarily to link the existing strengths in startups and science and create new opportunities from them. The target is a knowledge-based economy that provides growth, prosperity, and jobs and does not see sustainability merely as a by-product. Berlin could thus become a sustainable innovation engine far beyond Germany's borders. The breakthroughs in vaccine research at BioNTech and Oxford University show that university-based innovation is possible and can make a significant difference. However, this is currently not happening in Berlin, although the possibilities are there. What needs to be done? The maxim should be not to copy other regions of the world unthinkingly, but to learn from their insights and build on your own strengths.
First, Berlin's universities should use integrated teaching to inspire and enable the next generation of founders and entrepreneurs to recognize the challenges of the future, to develop new solutions and business models, and to build sustainable companies. This is particularly true of university spin-offs, which are based on new scientific findings and have a high degree of innovation. While this brings competitive advantages and good return projections, it also brings great uncertainty.
Second, Berlin should maintain its openness to researchers and teachers from all over the world. The best talent often does not come from within the city – see Silicon Valley as an example. As a magnet for people from all over the world, Berlin offers the best conditions here.
Third, patient and informed capital is needed, particularly in the attractive form of venture capital. More private capital must be mobilized here, especially from Germany. It would be best if significantly more universities had their own foundations with which they could invest in their own startups. There could be no stronger signal effect and no better-informed investment.
And fourth, the American slogan applies: Fail fast. Failure is viewed more negatively in Germany than in the USA. But it is not always a case of failure. Risks contain opportunities and innovative ideas, and better products grow out of failures and mistakes.
"If you have visions, you should see a doctor." Helmut Schmidt's famous quote has long been part of general knowledge and the standard repertoire of public commentary. One can only agree with the former German Chancellor's assessment if a vision is an empty musing. But the vision of a knowledge-based economy can be linked to a political, social, and economic master plan that strategically unleashes new forces and inspires and drives people to change.
Berlin is the city of disruption. Karl Scheffler knew over 100 years ago that Berlin was doomed to "perpetually become and never be." Perhaps this fate should no longer be condemned today, but seen as a great opportunity for the development of this unique city. Such an entrepreneurial mentality could work wonders, especially in these turbulent times. In this sense, "Anyone who does not have a vision should go to the doctor," would hold true.