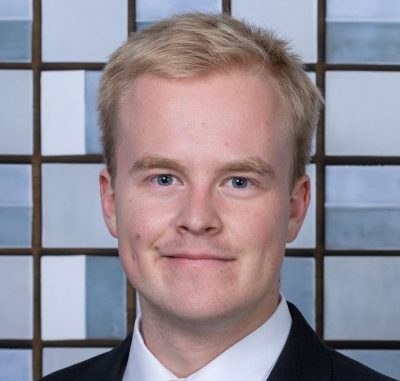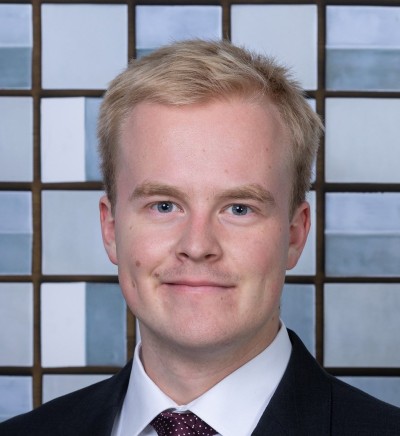 How did you find the first few months at ESMT? For example, moving to Berlin, making friends, the academic level of the first classes.
ESMT Berlin is one of the best experiences I ever had. I am genuinely impressed by how I have changed personally and gained new perspectives within the last year. I remember the words said during the first week: "ESMT is like a roller coaster", and I remember thinking how cheesy that sounded. Nevertheless, it is – let me show you why:

Before the ride: Moving to Berlin is like standing in line – you have to wait until the ride starts, but besides waiting, you have to organize a bit. But ESMT helps you out and connects you with your future peers – so when you get into the wagon, you already have some friends.

During the ride, you will climb up the hill – excitement rises, you get fresh air and see things from a different angle. Then it will be around Christmas when you get to the top of the rollercoaster. Secondly, the rush downwards: You will have lots of projects, exams, and readings – but you are not alone. All your friends and classmates are in the same boat, and everyone is going through the same action – you are not alone, plus ESMT staff are always helping to make your life easier.

You finally reach the next stage: The internship. After the fast ride, you get into the looping and diving part. Some of your classmates will go into the same city as you are, some will go home or some stay in Berlin –ESMT career service helps you find a place depending on where you want to go and who you want to work for. To conclude: ESMT is challenging, yes. But it's all possible with effort and fair and hard work. Sometimes, you think it's hard, but it will shape you into a better and more organized person for sure. And you will make new and long-lasting relationships with your peers. I am amazed by the professors, how they construct the classes, and are flexible in every way.
How did your day to day learning change as a result of the Coronavirus pandemic?
Before the lockdown, we were able to either come to campus or go to class. What impressed me most is, how ESMT organized everything. The school was from day one prepared to hold the whole lecture online – and professors were interacting with on-campus and online students the same way. Our Entrepreneurship class was perfectly organized.

As the lockdown came to Berlin and ESMT had to shut down the campus, we moved to online classes, and nothing changed – except our backgrounds on the Zoom meetings. ESMT and its IT were well prepared and moved without any disturbances online to a safe learning environment.
The online exams also worked well and were well adjusted to a high academic level. In reality, my learning experienced only changed in that I could not meet my fellow students on campus but only online, which was not bad because I could also focus on cleaning my flat, etc.
How did you find the internship application process? For example, how much support did you receive from career services?
Coming from a public university, I was not really in contact with a career services team before. That is why I find the support that ESMT give me fantastic. Having a personal contact who cares about my internship and that the position fits me helps me to focus on applying – and finding companies who suit me. ESMT has excellent contacts with corporates and start-ups in Germany, and with its alumni network, ESMT is also well placed internationally. As the school is still relatively young, I am happy to become a member to support MIMs in the future, too.

For my internship process, career service helps with creating the CV and the cover letter. Then, we can get information about what kind of application/interview process we can expect. Hence, we can individually prepare and also ask for advice from career service. Plus, there are classes (e.g., on how to sell yourself) to prepare you for future steps.
Describe your internship and how being part of the MIM prepared you for working there.
Besides being prepared for the interview process, classes, in general, help you with your internship. It depends on your background, your chosen track, and the internship, you are pursuing.

I split my internship into two parts: Firstly, I worked for one of the largest automotive companies in IT-Project Management and Business Development for E-Mobility. Secondly, I participated in a consulting internship, where I helped insurance companies to bring new products to the market. Both internships were in Germany, where I spend half of it in their offices (Wolfsburg, Cologne, Munich) and the other half from home (Munich).
In general, ESMT helps you think more broadly, and the schools' diversity in classes gives you new angles on how to see problems from a different perspective. Having students from all over the world and different backgrounds, I experience new ways of thinking (e.g., I come from a management background in Germany, my peer is an engineer from Columbia and an economist from the US).
What are you looking forward to when you return after the summer break?
Being back in Berlin from the end of September onwards, I am looking forward to seeing my friends again! Due to the current situation, we are spread all over the world. Living with one of my best friends whom I met at ESMT will also mean we can bring some class topics home – which helps to evaluate case studies with a beer. Moreover, I miss those moments when you sit with your study group together working through until dinner – even when it is virtually. Because we are all from different countries with different backgrounds, but somehow we are all the same. And this kind of group thinking is what I miss when we all muse about some well-written cases.
This article was originally published my MIM Compass on August 25, 2020.