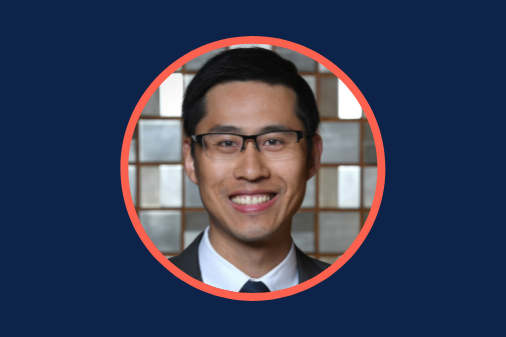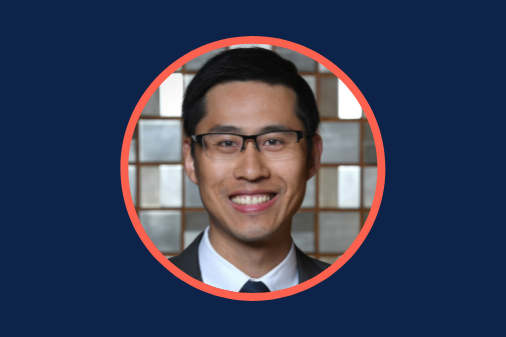 My name is Minwei Zhang and I graduated from the ESMT Berlin Full-time MBA program in 2017. I am currently working as a digital factory principal at Huawei Technologies in Germany. 
Before I began the MBA program, I graduated with a master's degree in 2008 and started working at Bosch as an R&D engineer for surface and coating technology. Bosch is a great company committed to training young people. Through the Bosch Management Program, I was assigned to various functions across the company, moving from my role as R&D engineer to a sample shop manager position, and taking on the role of chief project manager for special machinery in 2012.
Through this experience, I learned that every time you add a new experience to your resume, you're pushing yourself out of your comfort zone. You will face difficulties and challenges, but you'll be able to push new boundaries once you settle in again.
Working as a project manager, I joined a new platform development project where I regularly met with colleagues from controlling, sales, marketing, product development, and other departments to track project progress. It was a unique opportunity for me.
During this project, it became clear to me that the areas that I had focused on (such as equipment design and development R&D) had been just a small part of a big picture. We spent time and effort on questions such as what is our competitive advantage? What go-to-market strategy should we develop if we were to bring this platform to China or the United States? These questions sparked my curiosity and desire for knowledge, and I started thinking about what change I should make so that one day I can fully engage in such discussions and contribute my ideas. That's why I decided to go to business school.
I am an admirer of German industry and therefore decided to go to one of Germany's top-ranked business schools. One of the most important aspects that drew me to ESMT was its 25 founding and sponsoring companies, all of which are well-known names and many job seekers' dream companies.
While enrollment at ESMT does not guarantee you an offer from these organizations, ESMT presents you with an excellent opportunity to rub shoulders with leaders of these companies and learn from their career experiences. I can say that the MBA program offered by ESMT met all of my expectations as a professional with a STEM background: it emphasizes cutting-edge technology, maintains a close tie with industry, and provides a comprehensive and systematic management curriculum.
For the past three years, ESMT has ranked top ten in Europe and number one in Germany, according to the Financial Times European Business School Rankings. In 2021, it ranked seventh in Europe, which undoubtedly speaks for its overall strength.
Looking back at my time in the program, I'd like to share 4 myths about an MBA program: 
Myth 1: MBA programs are about training future managers
Managers and leaders are two completely different concepts. A manager's role has a clearly defined scope—they manage a team and constantly seek efficiency gains. A leader, on the other hand, is what an organization is really after because leaders are able to bring about change that has no boundaries or scope.
A leader should not only be able to develop strategies in suit-and-tie boardroom meetings, but must also be equipped with the methodology and tools to turn PowerPoint presentations into tangible results. It is not easy to bring these two abilities together in one person, but business school MBA programs can help you build on your existing knowledge and abilities, fill the gaps, and improve your comprehensive strength.
Myth 2: Doing an MBA just means taking some finance and management courses
These courses are certainly a must. But it's more about the collision of ideas in the process of learning, which is more like the process of a chemical reaction.
My MBA classmates came from many countries and have a variety of backgrounds. We naturally hold different viewpoints on a given issue, which is a far cry from my previous working environment. Working in a team of engineers, we tend to think in more "binary" terms—either feasible or infeasible—and rarely try to explore alternative options. In our MBA program, on the other hand, we tended to think outside the box to find new ways to solve an issue. 
In addition, I considered myself an introvert and disliked networking before joining the MBA program. However, my attitude has evolved significantly throughout the course of my MBA experience: I came to realize that networking is an essential component of career development. It has less to do with personality, as networking is just one of the skills you will need to learn during your MBA studies.
Finally, MBA studies are designed to help you increase your comprehensive capability rather than simply your academic knowledge. Eventually, you will realize that you can comfortably talk with experts and business leaders with confidence regardless of the industry or job category they are in.
Myth 3: Studying an MBA is mainly about networking
As I mentioned earlier, networking skills are a must-have, but the greatest reward from your MBA experience is that you push yourself out of your comfort zone, break workplace barriers, and prepare yourself for a career change.
Myth 4: You must have a specific career goal in mind before enrolling in an MBA program
My biggest concern before starting my MBA was that I couldn't figure out what I wanted to do after graduating. It was only after joining the MBA program that I found out that I was not alone: many classmates were also puzzled by the same question. I later learned that previous MBA batches had all struggled with this question.
Having been there, I would like to tell you please don't worry too much.
ESMT will provide you with a variety of platforms and resources. After interacting with professionals from all walks of life, you will be able to narrow down industries that really fit you. If you are not sure about a particular industry, I recommend talking to alumni in that industry before deciding whether it's a good fit.

Post-MBA: The rewards of my MBA experience
I joined Siemens Management Consulting (SMC) after graduating from ESMT. To me, this work experience is a test of everything I learned at ESMT.
At SMC, my clients were mostly business unit leaders and executives. However, regardless of whether they were CEOs, CFOs, plant managers, or HR directors, I was able to discuss with them all issues about digital transformation, including product strategy, financial management, plant operations, and human resources management. This is exactly what it takes to be a competent consultant—the ability to understand management's perspective and to interpret the language of operations. It was also a fairly rapid improvement process for me.
I joined the Huawei Weilheim Manufacturing Technology Center at the end of 2019 as principal of digital factory. It may seem that the transition from a surface coating specialist to a digital factory principal is an abrupt one. Yet, as irrelevant as they could be to each other, the two roles were eventually bridged as I advanced my career, one step at a time. I'm enjoying my work right now, as I keep learning new things and pushing myself to new limits every day.