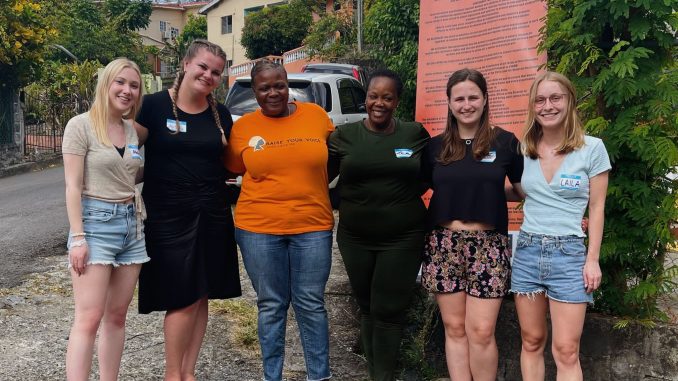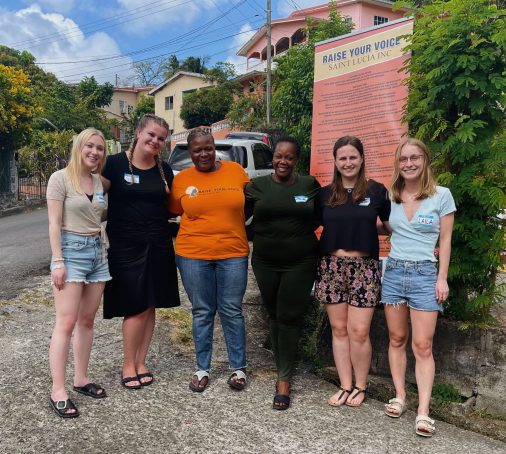 We decided to work with Raise Your Voice Saint Lucia (RYVSLU) as a continuation of a Social Impact Projects (SIP) from a group of last year's students because we felt so inspired by the mission and impact of the organization, and equally passionate about female empowerment. After coordinating with past students and meeting the founder, Catherine Sealys, it became apparent that the organization has developed a multitude of new projects and would benefit from more support. 
RYVSLU is a non-profit organization based in Castries, St. Lucia, which was founded in 2012 to advocate for women and children who are victims of gender-based domestic violence. Their goal is to provide quality services such as legal advice, accommodation support, and medical programs to protect women and children, while also investing in education, training, and fundraising events to prevent violence from getting in the way of the victim's right to economic empowerment. RYVSLU has provided over 3,000 women and children with basic food items and assisted over 100 victims with utility, rent, and educational expenses.
RYVSLU launched a new project to develop an agro-processing facility and training center that will provide full-time employment to victims of domestic violence, to enable them to live more sustainably and increase their economic and emotional resilience. The agro-processing facility will also utilize the abundance of fruit and vegetables on the island of Saint Lucia to produce and sell new organic food products such as porridge mixes, cereals, cassava, banana flour, fruit pulp, jam, and jelly.
Our main goal for the project was to help educate victims of domestic violence on their basic human rights and enable them to visualize a life for themselves that they feel comfortable and content with. For this, we decided to prepare and conduct a workshop that focused on basic life skills and human rights, helping women to realize their self-worth and develop their confidence to create a more financially independent life.
We also wanted to provide RYVSLU with fundamental marketing and branding skills to help kickstart the agro-processing facility project and increase the long-term success of the products sold. While working with the women, we also realized that we had a third goal, to further educate ourselves and widen our perspective on different cultures and ways of life.
Coming from completely different backgrounds, a significant challenge for us was to put ourselves in the shoes of the victims we worked with and truly understand their life experiences. While speaking with the women, they would often ask for our advice on complex matters such as parenting, human rights, and emotional decision-making. We struggled to relate to the hardship they have faced and realized how privileged our lives are. Initially, we felt some cultural disconnect which we overcame by talking and listening to the stories and reflections shared by the women.
The Master in Management (MIM) program provided us with valuable skills and knowledge that aided our work with RYVSLU. Firstly, our MIM cohort is diverse and international, so we were able to develop a strong foundation of cultural understanding that helped us to better adapt to the new culture and way of life that we experienced in Saint Lucia.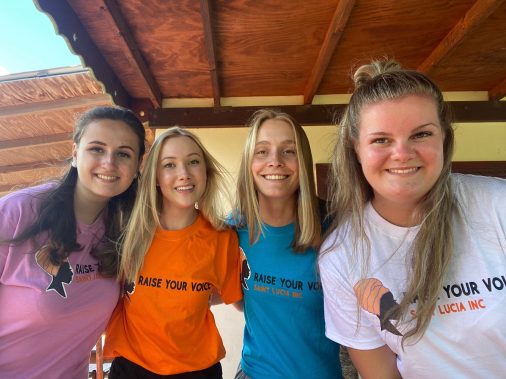 Furthermore, many of the modules we studied such as Organizational Behavior and Entrepreneurship, touched upon topics that deal with working across cultures where we actively consider different dimensions of culture, such as communication, evaluation, leadership, decision-making, trust, disagreement, and time management. Learning about such topics throughout the MIM program helped us to prepare for the challenges of working with culturally diverse groups by providing us with the skills and knowledge to overcome these challenges.
The MIM also provided us with a solid background in various business management-related skills that helped us to meet the objectives we set out to achieve while working with RYVSLU.
We relied heavily on the knowledge that we learned from modules such as Marketing Management and Digital Marketing to design a comprehensive branding strategy and marketing plan for the new agro-processing facility project. Additionally, as each team member was able to develop and refine skills during the MIM program through the first-year internship, we were able to bring that practical knowledge and experience to the SIP and work more effectively as a team and with the organization.
A key highlight for us during the project was hearing the women talk about their key takeaways from our workshop on basic life skills and human rights. We sat in a circle around the room and one by one each woman stood up and expressed what they learned and what they would take with them into the future.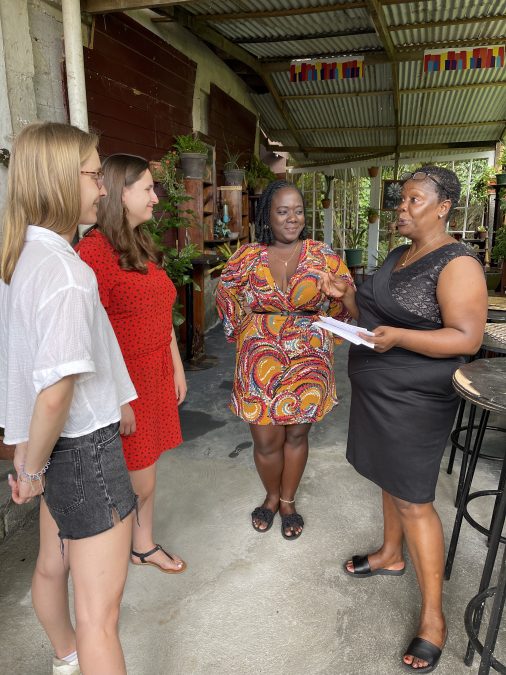 The women expressed how they learned how to better value themselves, communicate more confidently, resolve conflict, deal with difficult situations, embrace who they are, stay goal-oriented, and believe they can achieve anything they set their minds to. This was a powerful defining moment of our SIP and we felt that although we were helping the participants to take on a new perspective and attitude, they were also broadening our perspective and teaching us to always be grateful for what we have in our own lives.
During our stay in St. Lucia, we were fortunate to be able to connect with the local people who showed us around the island and recommend the best activities and areas to explore in our free time. We hiked to the top of Gros Piton mountain to experience the amazing view that the island has to offer, and we also visited the Sulphur Springs and bathed in the mud bath.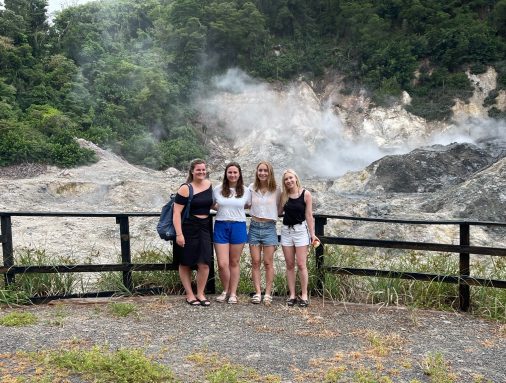 We really enjoyed the tropical environment and tried lots of local food such as fresh mangos, fried plantains, jerk chicken, and grilled fish.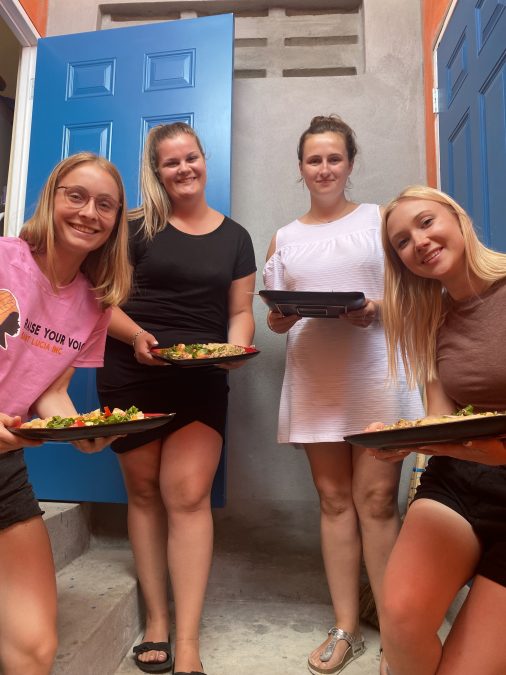 This SIP experience has developed our skills in project management, problem-solving, and taking initiative which we intend to carry with us as we enter the workforce. These skills complement our MIM studies as the SIP has helped us to broaden our perspectives on socially conscious objectives and enabled us to learn how we can get involved with social organizations in the future to create a real positive impact on society.