Hello Europe!
Hello Germany!
Hello Berlin!
Hello ESMT!
Helloooooo MIMs!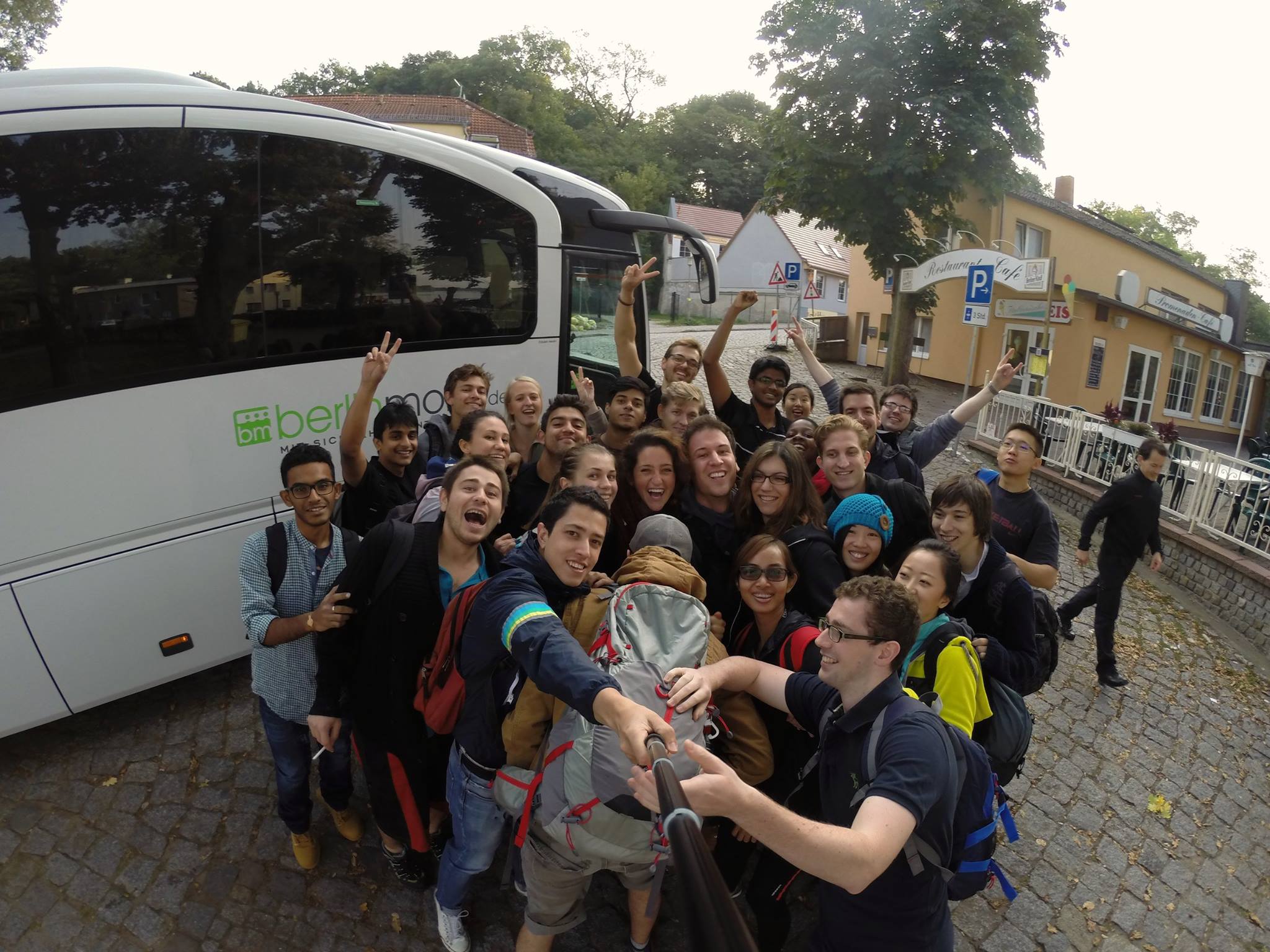 I could not put into a few words or sentences how excited I was to be coming to ESMT. It is my first time in Europe, Germany, and Berlin. I was in the sky when I got the email from Admissions saying I am a successful candidate. I still remember how I was jumping up and down in my small room in Kuala Lumpur in the middle of the night, trying to find someone to tell of the good news. I still remember how I couldn't keep my mouth close the next few days simply because I was so happy. "Sopha, I think you've been smiling too much", one of my friends told me. Whatever. "You have no idea", I told him.
That was roughly seven weeks ago. I did whatever it takes to get to Berlin on time to start the orientation with my fellow classmates that I was looking forward to meeting so much. 34 students of 19 nationalities from all over the world come together to form the most amazing class ever! This is not, however, what I did not expect in MIM program. Our awesome school had us all linked up in a platform called ConnectTo and we got in touch weeks before school starts. It was still exciting to finally get to meet everyone in real, though. Everyone has a story to tell, an awesome experience to share, and everyone brings in different flavor to the class. This is still NOT what I did not expect from MIM though.
Ladies & Gentlemen, let me present to you two things I did not expect when I signed up for the MIM Program:
How well-structured the program is: well, you could say I have not much experience in professional business schools in Europe whatsoever, but I am telling you – this is the best pioneer program I've experienced in my life. I am amazed that even if this the first time MIM is launched, it feels as if everyone has been doing this their whole lives. Credit goes to the MIM team who have been doing a great job so far and we could not be happier to be a part of all these.
Now comes the sour part: How intense the program is. If I were to run a poll on this topic, I believe 100% of my fellow MIM classmates will agree with me. Most of us come from engineering background, and even those who are from business and economic background also were expecting a more "relaxing" program. Most of us knew that MBA Program is intense, and we thought MIM would be less intense because it is a 22-month program. WRONG. We are now in Week 3 of the course and we barely have any time to go around Berlin yet. Some of us even have to spend the weekend at school, and that explains a LOT.
I hope we will get used to this exciting and busy life very soon. I need to complete my Decision Theory homework now, so enjoy your Sunday everybody!