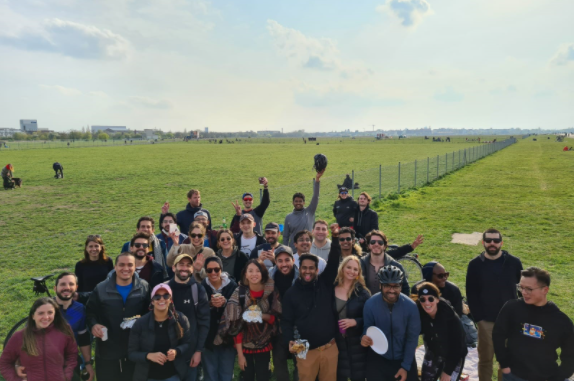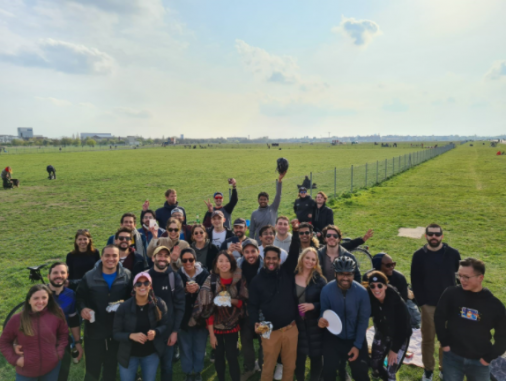 Every year, HEC business school organizes the MBA Tournament (MBAT), a weekend event that, in a normal year, brings together MBA students from business schools across Europe to participate in sport and talent competitions in Paris. It is the largest gathering of MBA students in Europe with approximately 1500 students participating.
However, this year was not a normal year. For the MBAT 2021, HEC had to pivot to an online format for the event. I know what you're thinking "trade a weekend in Paris for a weekend on Zoom, no thank you". Well, to be honest, us too. But by the time we really had to decide what we were going to participate in, everyone in our class was craving more interaction outside of group projects and zoom breakout rooms.
The MBAT provided a chance for ESMT Berlin MBA students to get to know each other in a more informal setting, finding other students with similar interests. Our flagship event was the group cycling challenge, with more than 30 students taking part in cycling laps around Tempelhofer Feld in Berlin. We helped each other get access to bikes and luckily for us, the week preceding the MBAT blessed us with some tolerable weather to get our outdoor activities completed.
Located in a former airport, Templhofer Feld is famous for its 6 km runway loop that is flat and easy to cycle at any speed. It may not measure with some other schools in Europe who could be seen cycling routes through the Alps, but for a small program, it was a great achievement to put the most cycling miles in for the event. Participating is fun, but winning certainly makes it more fun.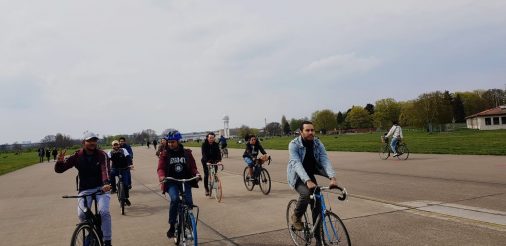 We had other students place in the top three in e-sports events during the MBAT weekend, including Stefan Thun who came 2nd in FIFA 21. Students also participated in Dota2, Formula 1, and League of Legends.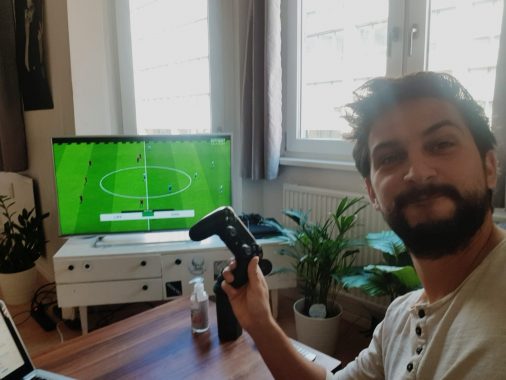 The organizing committee at HEC did a great job putting together all of these events and managing the schedules. They were flexible when we didn't have enough PlayStations to go around and had to delay a few games to accommodate the shortage. These are the sort of things you don't always consider when organizing an online event. Although they hopefully won't have to do this online again, the creativity and variety of activities will contribute to even better future events in person or online.
Finally, we had students participating in poker masterclasses, online escape rooms, and watching their classmates playing e-sports via Twitch. While we would have preferred to go to Paris as a class, the MBAT provided an opportunity for us to spend time together as a class outside of the Zoom classroom.
The students who participated had a great time and we got to find out who had some hidden talents such as the distance some people put in on their bikes or the skillful talents on the PlayStation. The MBAT was definitely a great addition to Module 1 of the MBA program, and it has inspired us to challenge the MIM students to e-sports and real sports tournaments later in the year, so watch this space for the match breakdown in the MIM vs MBA football cup!