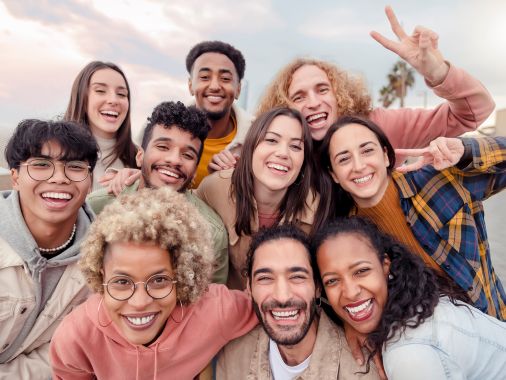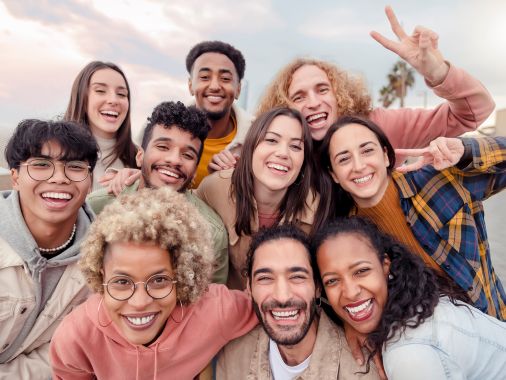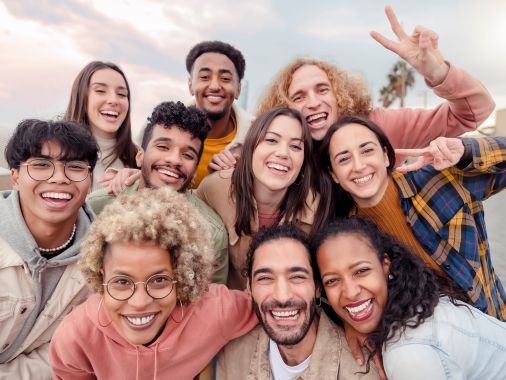 What is Pride?
The Stonewall riots of 1969 were the birthplace of modern-day pride. The riots, started by trans-women and people from across the LGBTIQ+ community, were in response to increasingly violent police raids on queer spaces, such as the Stonewall Inn, a gay bar. The following year, pride marches were held across several US cities to commemorate the Stonewall riots and continue protesting for LGBTIQ+ rights. The Stonewall Inn is located in New York City, on Christopher Street, and so when the first pride demonstration took place in Berlin in 1979, they called it "Christopher Street Day".  
This year in Berlin, Christopher Street Day, or CSD, is on July 22. Hundreds of thousands of people celebrate LGBTIQ+ culture, protest continuing oppression, and dance to lots of music. There is also an alternative Pride march that continues with the protest spirit of the original demonstrations. Pride month is internationally recognized throughout June. 
How does ESMT Berlin support LGBTIQ+ people? 
ESMT is a diverse and welcoming institution, with people from across the LGBTIQ+ community represented in staff and student positions. In 2022, we introduced gender-neutral bathrooms to support transgender and non-binary members of ESMT in using facilities that do not discriminate based on gender expression. We also delivered a pilot series of workshops for a group of staff that included information about gender, sex, and sexual orientation – understanding key terminology and identities is paramount to creating a more inclusive workplace. Finally, we have been working on updating policy to acknowledge the diversity of experiences and use more inclusive language.  
How can companies show their support during Pride Month?
In recent years, some companies that have increased their engagement with Pride Month, have been accused of "rainbow capitalism". This is where companies make surface-level commitments to the LGBTIQ+ community for one month, and then do not mention their support for the rest of the year. In some cases, companies actively profit from this show of allyship.  
Companies changing their logo to include a rainbow, or creating Pride merchandise, are showing that they want to make LGBTIQ+ people feel included; however, without policy change, inclusive hiring practices, and managerial support, those actions are just gestures of support. Gestures of support can feel empty when they are not sustained for the rest of the year or do not lead to transformative change for your LGBTIQ+ employees.  
Here are some ideas for how you can show real support this Pride month, and avoid Rainbow Capitalism:
Diversity training for your staff will educate them on how to talk about gender and identity with comfort and help them understand how their own biases might be keeping the workplace homogenous. Hiring a professional to run workshops like this is a great way to create a safe and non-judgmental environment for learning.
Evaluate your internal policies with a specialist to see where there might be room for the inclusion of LGBTIQ+ people. Additionally, create a discrimination policy that outlines processes for reporting discrimination based on sexual and gender identity.  
Raise money and donate to an organization that works to improve the lives of LGBTIQ+ people – this can intersect with another cause that is important to your company.  
Host a brunch for your LGBTIQ+ employees to celebrate their contribution to the company, and ask them what changes they would like to see. Listen to their suggestions and act on them. 
Plan a corporate volunteer day, where workers tell you their skills, and you volunteer their time and skills to an LGBTIQ+ organization or charity.  
How to send an authentic message during Pride Month
Rainbow capitalism, the practice of capitalizing on Pride month without sustained change, should be avoided at all costs – the gestures companies make during Pride month could be thrown back at the company once Pride Month is over and the gestures have stopped. LGBTIQ+ employees are more likely to leave the workplace if they feel excluded, unhappy, or discriminated against at work.  
By committing to making transformative change at your company, by reviewing the working conditions of LGBTIQ+ employees and listening to their feedback, you can show that Pride Month is more than just a celebration, rather it is a continued fight for equality and liberation.