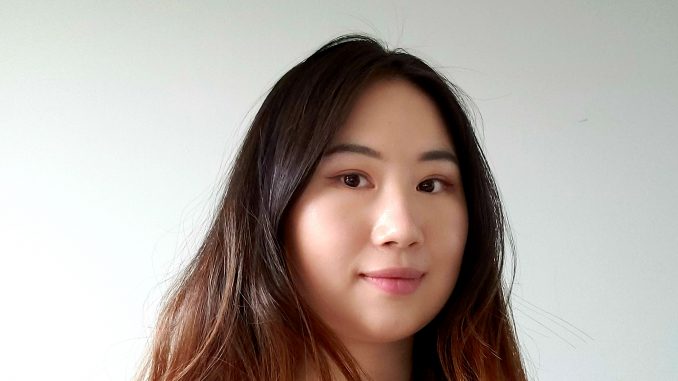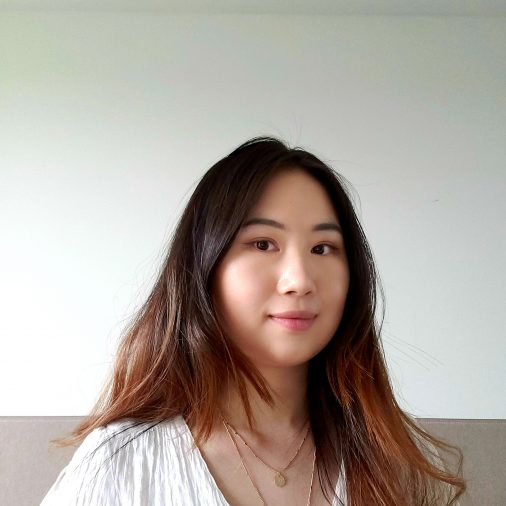 Before joining the Master in Management (MIM) program at ESMT Berlin, Xin (Ally) Lin studied accounting at the Shanghai University of Finance and Economics and spent a year working as an assurance associate at PwC.
As part of the MIM program at ESMT, Ally chose to specialize in quantitative business and will graduate from the program in September this year.
She is continuing her studies and pursuing a PhD degree at the Berlin School of Economics (BSE). We caught up with her to learn more about the program and her future plans.
Can you tell us about the PhD program you are enrolled in and what makes it unique?
My current research interests include financial accounting, venture capital, and environmental accounting, therefore I enrolled in the PhD program in accounting at BSE, The program was jointly established by seven universities and institutes, including ESMT Berlin, Humboldt University of Berlin, Free University of Berlin, and the Technical University of Berlin amongst others.
It is an emerging but high-quality program that accepts graduate students in the areas of economics, accounting, finance, and management. The first two years of the five-year program are lecture-based, and the remaining three years are dedicated to a dissertation. Tuition is free for the PhD program and a salary is paid to cover basic living costs.
Flexibility is an advantage in this relatively young PhD program, as students can take part in shaping and developing this fast-growing program. It is important for students to realize that they are not only receiving an education but that their input, academic results, and achievements are contributing to the development and future success of the program. After all, people will judge the quality of the program based on where its students end up five years from now.
The greatest highlight of this program is that it brings together the best faculty members from each institute. For example, professor Georg Weizsäcker, who teaches microeconomics, received his PhD degree from Harvard University and was a student of professor Alvin E. Roth, the 2012 Nobel laureate in economics. Of course, there are many other equally outstanding professors teaching the program, which offers faculty resources that are not available at any single university alone. In addition, students from different fields can interact better through this collaborative program, which helps promote academic exchange and reduce the pressure of a PhD program.
Having started the program, where do you see the challenges ahead?
Pursuing a PhD is like starting a business. In the beginning, you work extended hours for a meager salary. In addition to conducting research, you must identify collaborators (finding business partners) and attend academic conferences to present your work (pitching for capital at investor gatherings). No one is there to tell you what to do— you plan your days and create new research ideas (developing business plans).
Similarly to a startup, your hard work may not always be rewarded, and detours are commonplace. It is perfectly normal that a seemingly brilliant idea cannot materialize either because of a lack of funding or data or because someone else gets ahead before you are ready. Doing a PhD. requires a shift in mindset: you are dealing with something incredibly challenging, and you may or may not do it well. In case you do not, it is not the end of the world. So, don't be too hard on yourself.
Having a clear purpose is important in your PhD studies. To me, this is like entrepreneurship in that you are eager to create something of your own, you are fascinated by faceted questions, and you want to know the answers to them. For instance, Elon Musk's response to the energy issue is the Tesla electric car. Similarly, Eugene Fama's answer to the question of capital asset pricing is the Fama-French three-factor model. As an earlier example, Joseph Schumpeter suggested that innovation is at the core of capitalism, which is an answer to questions surrounding economic systems in the Cold War era. But how can you tell whether you should do a PhD? To quote Schumpeter: "it keeps me puzzled." If problem solving gives you pleasure and searching for answers never bores you, then you may want to give it a go.
What is the application process like for the PhD program at BSE?
All you need to do is to prepare a letter of reference, standardized test scores, a personal statement, and your resume. Once you have prepared all of that, you are ready to submit your application. You can find more information by searching for "BSE PhD" online.
PhD programs in Germany generally do not require application fees. Once your application has been submitted, the interview process follows. For our program, candidates are required to make a presentation on their research and answer interviewers' questions. The format is similar to seminars conducted during the PhD program, so the interview can be considered a simulation of the PhD learning experience. The interviewers come from seven universities with a background similar to the candidate's field of research, making the interview a fantastic opportunity for academic exchange.
Most PhD programs in Germany, like those in China, are advisor-based rather than project-based. But things are different at BSE, which follows the "project-based system" adopted in the United States, where, after being interviewed by the review board, successful candidates develop their own research interests during the two-year lecture period before they continue to identify a supervisor.
What attracted you to academic research, which is perhaps deemed a "less-trodden path"?
(Laughs) To quote Lu Xun, "the earth had no roads to begin with, but when many men pass one way, a road is made." At the moment, it does seem that academic research is a minority path. But in fact, as the education landscapes evolve, the global supply of PhDs has reached an unprecedented level.
As the knowledge economy continues to develop in the coming two decades, there will be many jobs that require a high intensity of knowledge (not necessarily in the education field). By that time, doctoral education may be as popular as master's education today. For example, many software engineers in big Silicon Valley companies hold PhD degrees in computer science—not to mention the biomedical industry, which has more PhD holders. A PhD in business studies can choose to work in think tanks, non-profit organizations, the United Nations, various professional associations, and consulting firms, etc.
How do you plan to promote and contribute to the future business world?
Katherine Schipper is my female idol in academia. She is a professor of accounting at Duke University who served on the Financial Accounting Standards Board (FASB) from 2001 to 2005. In 2007, she became the first woman inducted into the Accounting Hall of Fame after 80 all-male previous inductees. She has been the only female scholar at many conferences.
Sustainability and responsible investing is currently a hot topic with much-emerging research offering interesting and practical results, and I hope I can contribute to this topic in the future.
To conclude, and as a self-reminder, I would like to quote Fama's comment that "accounting researchers are obsessed with showing that accounting matters."
What advice would you give to students who are interested in pursuing research?
Most students have a solid foundation and experience in academic research. My advice would be to communicate more with professors and scholars to identify the supervisor you want to work with and the topic you are interested in.
The global COVID19 pandemic is not over yet and many universities are exploring online courses for PhD programs. For example, the online course on corporate finance offered by Princeton University, which just ended last week, attracted 60 to 70 participants from around the world in each session. This is one of the benefits that COVID19 has brought to academia.
If you have any questions related to the field of accounting, please feel free to contact me via LinkedIn.