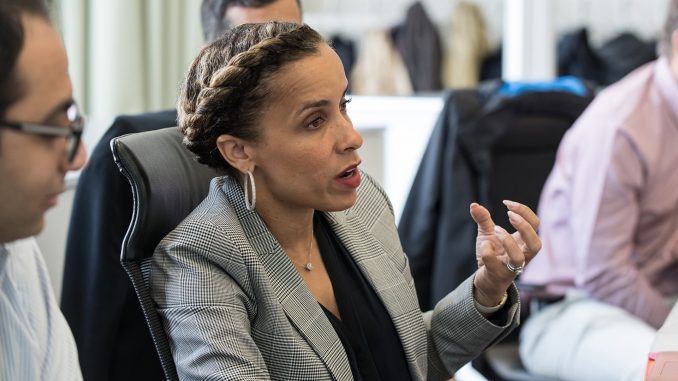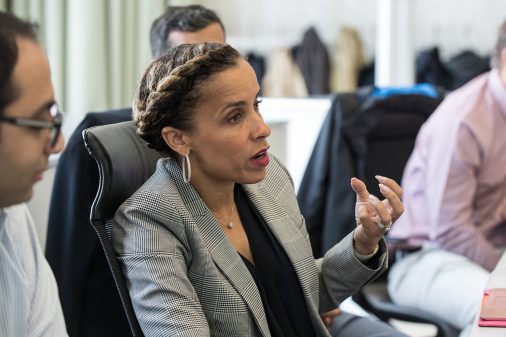 Phoebe Ash started the ESMT Executive MBA program in October 2018, relocating from the US to Berlin with her family. We chatted with Phoebe to find out what brought her to ESMT and how her experience has been so far.
What was your motivation for doing an Executive MBA?
To take on an entrepreneurial role. I want to create my own company, to gain experience. I thought the best way to do that, given the stage of my career, is to get an Executive MBA.
Why did you choose ESMT Berlin?
I was looking at various schools and ESMT seemed very interesting to me. I was accepted to a few schools, but I chose ESMT because of the location. Given that I am a mother of three, it has made it more advantageous for me to be here and to be in the location that I'm doing my Executive MBA. But also, to be able to understand and learn the market here.
What are your goals for the EMBA?
The top three goals for me here at ESMT are to learn how to create a business, understand the business practices outside of industry, and then to be able to focus and grow this new business that I want to do. There was no other opportunity for me to do that, other than this type of experience.
What has been your biggest learning experience during the program so far?
I would say the best aha moment for me during the program has been understanding where I want to go in life and what I want to build. I think that's the biggest thing. It's an amazing program. It gets you to really think about: what are you really good at? what do you love to do? what do you want to focus on?
I think whether I go back into the tech industry or not, it's just an amazing opportunity for me to gain an outside perspective, other than just learning on the job, which I did for so many years of my career. Learning on the job is amazing, but this launches us to the next level.
What do you hope to achieve by doing an EMBA?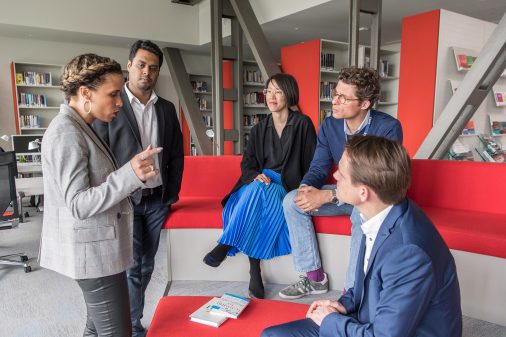 I think the biggest thing for me is to understand how do I create a business; how do I build a business from scratch? And there's no better place to do that than in Berlin. Berlin is an amazing place and it is very interesting for me to learn about the culture, the language, the people, and to learn how businesses operate outside of the United States. It gives you a better goal and global perspective.
Would you recommend the EMBA program to others?
I would recommend the program because I think it is more focused on the individual. They focus on who you are and what you want to learn.
Especially if you're in the tech industry. Although, every industry truthfully deals with technology and you have to be able to do so. I think that it's an amazing advantage of going to ESMT as there's always some focus on tech. A lot of the case studies are revolving around technology companies or emerging markets. It keeps you engaged and helps you to understand where you're going in the market to where you want to go.