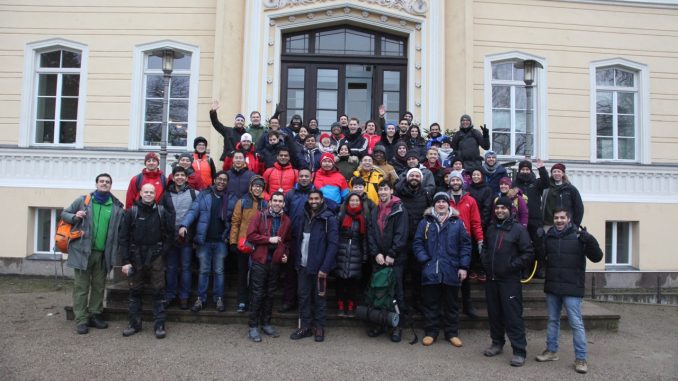 Deciding to come to ESMT and Berlin was one of the best decisions I have made in recent times, but it has been one massive yearlong experience. Coming from Nigeria, I already knew that the one major challenge I would have to face would be the weather. However, nobody told me just how cold it would be and having to travel and start school in January didn't help matters. January 5th, 2019 is a day engraved into my mind as it was the day of my flight from Lagos (33C) to Berlin (-3C). I had entered the plane as one man and stepped off the plane another. Having my younger sister at the airport with a warm jacket was a huge help, but from that moment, I knew I was in for a roller-coaster ride.
Before starting, we were informed that we would be having an "Outdoor Day" and were repeatedly told to bring along warm clothing. Despite the constant reminders, I was anxious and a little worried that my first days in Berlin would end with me frozen in a lake or jungle somewhere, a search party would need to locate me, word would be sent to my parents, and there would be a whole documentary done about me in a few years (yes I watch way too many movies). A few days after our orientation, it was Outdoor Day time! Was it cold you ask? Yes! Yes, it was very cold.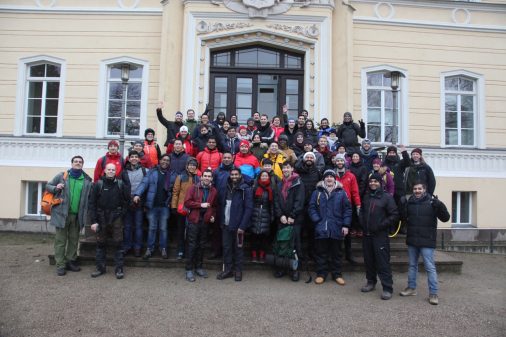 The journey to the palace we used for the outdoor day event was located outside of the city. As the hours passed, my heart didn't stop racing. I am still convinced my heart was probably trying to race back to Nigeria if it could. After a few hours passed and I had had a few naps to avoid the realization of the cold, we finally got to the palace. The next few days were truly amazing and deflated the fears I had about the trip. This would be a very reoccurring thing throughout the year.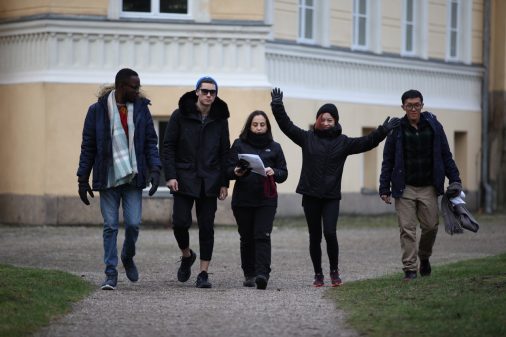 The next major hurdle I had to overcome was the massive difference in cuisine. It took a bit of getting used to eating different styles here in Germany; however, the daily opportunity to try dishes from different restaurants helped in adjusting faster. I ordered what was meant to be the spiciest pizza a friend had eaten in Berlin. He hoped he could test my spicy eating skills but to his surprise, I didn't bat an eyelid as I finished the meal. Safe to say the shock on his face would remain in my mind for a while. I quickly learned that nothing was spicy enough for me and I would have to add extra spice to everything. From always ordering the spiciest item on the menu when eating out, to having a personal container for spices, I had to learn fast to adapt quickly.
Learning to adapt quickly was very much needed as these were all happening alongside the course work that needed all my attention. The teaching and examination methods here are very much different from what I had been exposed to growing up. There was a lot more emphasis on the business cases and understanding the direct real-life application of principles taught in class. This is a big difference from most teaching methods in Nigeria where the lecturer is considered king and the classes were much less interactive. Also, not having a dedicated examination period but having them in-between the modules was very new to me. It meant I could not leave the reading of course material to the end of the modules and I had to make more effort with my time management and planning. The focus on interactivity and practicality were part of the reasons I had decided to come to ESMT Berlin and I was happy it lived up to my expectations.
The opportunity to interact with peers from around the world, from different backgrounds, opened my mind to understanding the various ways people and cultures look at problems and try to solve them. I did have to take some time to understand the pattern of speech of some lecturers and peers, something I know was also an issue for my peers when interacting with me, but after the initial understanding of the different cultures and speech patterns, it was easier to communicate and it was amazing talking with very brilliant individuals. The high quality of the lecturers and peers lived up to and exceeded my expectations for the MBA program and although it was different, it was very enjoyable.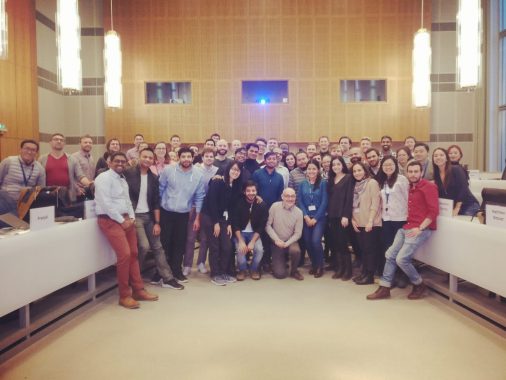 Coming from Nigeria, I knew things here would be different and intense. This year has been very much all of this and I can say I am a very different person than I was coming down those steps from the airplane. At the very least, I have adjusted a bit to the cold environment. I round up the MBA year with a new outlook on life and business, new friends and colleagues, and a new desire to make an impact on the world in my own meaningful way.