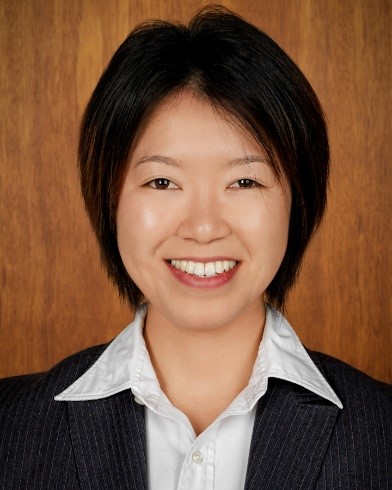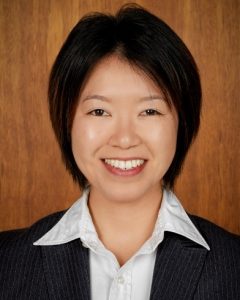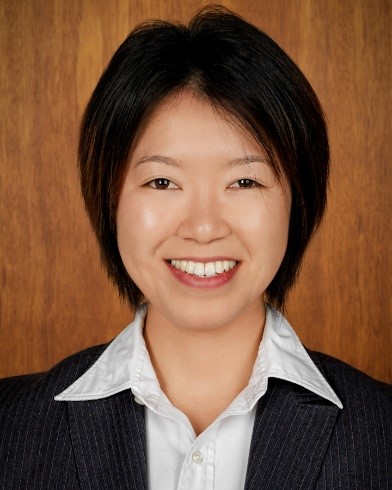 ESMT Berlin alumna Ai Nakajima put her MBA skills to work—not only for her professional endeavors, but also in her personal life, as she became one of the pioneers to launch the "Marriage for All" campaign, which demands equal rights for same-sex couples in Japan. Starting her professional career in the USA and then Germany, she moved into the FinTech industry after acquiring her MBA at ESMT. She is now working in Japan again.
We interviewed her on the occasion of "Sticks & Stones", Europe's largest LGBT+ career fair, which will take place on May 25 in Berlin. If you are interested the degree programs offered by ESMT and our efforts for diversity and inclusivity, meet us there.
Hello Ai, please introduce yourself: Where are you from? In which industry did you work before the MBA and in which industry do you currently work? How many years of experience do you have?
I am from Japan, and I was working in the banking industry before starting my MBA at ESMT Berlin. Currently, I am working at a cryptocurrency exchange company. I have more than ten years of working experience in finance IT and project management.
Why did you choose the ESMT Berlin MBA program? Why should candidates consider studying at ESMT and Germany?
I chose ESMT for two main reasons. One is the emphasis on technology in the MBA program, the other is the strong connection to multiple layers of German companies and government. ESMT provides a wonderful opportunity to get to know the culture and a variety of industries in Germany, from start-ups to big international corporations.
What was it like living in Berlin and being a student at ESMT?
Germany as a country recognizes same-sex marriages, and when I lived there, Berlin even had an openly gay mayor – this is something that is unimaginable in my home country even today. My colleagues from the bank and at ESMT did not bother at all that I had a female partner, and we did not have to hide that aspect of our lives.
How do cultural diversity and inclusion differ between German and Japanese work cultures?
Japan is much more traditional and conservative by nature. It was, and still is, behind in terms of diversity and inclusion. Japan is trying to change, but after my experience of living in Germany, I could feel the difference in terms of accepting diversity in the work environment between the two countries very strongly. For example, in Japan, people do not talk about their private lives in the workplace, but in Germany it is the opposite, everybody can speak openly about his or her private life.
What role do MBA education programs play in creating more inclusive workspaces?
The diversified demographics of my MBA class were a good start to recognizing diversity and creating an inclusive atmosphere to successfully complete group assignments. However, the students did not merely accept diversity – throughout the MBA year, our minds developed a sense of what corporate social responsibility (CSR) means and how we can make a positive impact on society.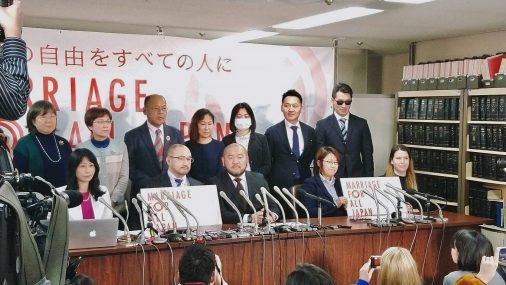 You were recently part of a campaign to push the Japanese government to afford equal rights and protections for same-sex couples. How did this come about?
We are following a similar path as the US Supreme Court in June 2015, concluding that the constitution grants the right of marriage not only to opposite-sex couples but also to same-sex couples. I am part of the plaintiff group to claim the same before the Japanese Court. The trial just started in February of this year. It will take roughly five years to go through the court proceedings and have a verdict. I hope Japan changes gradually towards more diversity in the near future. In order for this to happen, we need strong support from all over the world.
Is there any way you can tie in your learning outcomes from the MBA to your marriage campaign?
What I have learned during the MBA has surely helped me to be part of this campaign activity. The biggest impact has come from the leadership class. I can use my leadership skills in court, at events, or interviews and proudly represent the community. The group of plaintiffs and lawyers have diverse backgrounds, and we often have a challenging time to consolidate comments or to decide on the group's direction. Therefore, I do exercise my negotiation- and problem-solving skills, which I learned at ESMT to help find consensus within the group. I have also been invited as a guest speaker at variety of events, and the presentation skills I learned have helped me to present effectively.
What are the next steps in the campaign?
In terms of court process, after going through the district court, the next step would be the high court, and the last is the Supreme Court. The non-profit organization "Marriage for All Japan" and the lawyers' group will host events around Japan to promote our case, calling for equal rights. In order to make this campaign successful, we need strong and loud voices from inside and outside Japan. For example, in 2018, five foreign Chamber of Commerce offices requested the Japanese government to protect the LGBT+ community and implement equal rights. This type of visibility and strong pressure will have a significant impact. At the moment, our problem is not widely known. Therefore, our first action is to reach out to a wider audience about the LGBT+ challenges in Japan.
For more information about the Marriage for All campaign in Japan, visit marriageforall.jp/en.
For more information about ESMT Berlin and our degree programs—Master's in Management, Full-time MBA, or part-time EMBA—go to degrees.esmt.berlin or visit us on campus at Schlossplatz 1, 10178 Berlin.