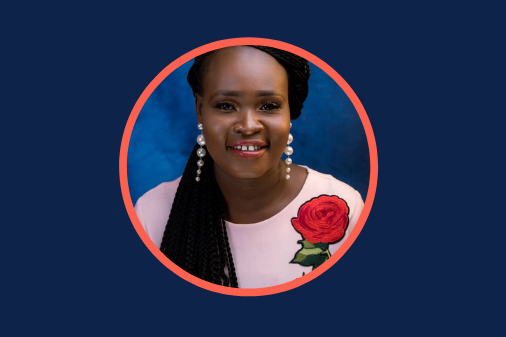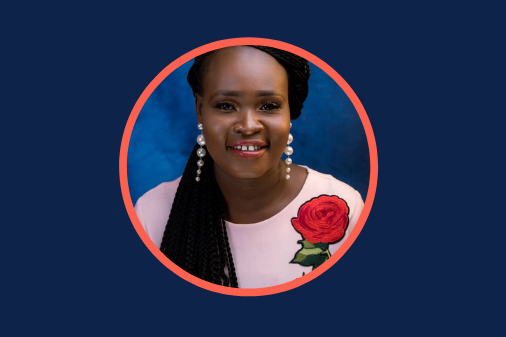 There is no excuse to fail. Keep pursuing your goals and you will succeed. My life has been a similitude of grace, wit, and grit. I am the one that Africa has been waiting for and ESMT Berlin is the platform for my success.
My name is Mayowa Adegbile, I am the founder of Ashake Foundation and a student of the ESMT Global Online MBA (GOMBA) program. I have a background in education English, social sector management, and non-profit management for senior executives.   
Growing up, I always wanted to be someone who would make a positive change in the world either with my skills or through collaboration. I went to a private primary school but was later removed to a semi-private school because I couldn't communicate in the English language, which was the lingua franca of the school.
In my new school, I met a teacher who had so much love for me and so painstakingly taught me how to speak English. After secondary school, I proceeded to university to study Education-English. It wasn't my first choice, but it was the available choice and I didn't want to miss my chance of getting a university education.
I have always loved humanitarian work and so from my first year as an undergraduate, I joined the Junior Chamber International Organization where I expanded my network of friends across Africa. I also volunteered my skills to support underserved women and girls in various communities and honed my skills into executive leadership positions (I became the chapter president at the young age of 20). I am a very versatile social change agent who derives satisfaction in sharing creative ideas and using technology to solve problems and impact lives.
This path of fulfilling my career drove me to establish the Ashake Foundation. There are many underserved women and girls in Nigeria that lack basic income generation and leadership skills as a result of early marriage, sudden loss of a spouse, gender-based violence, insufficient mentorship opportunities, and lack of basic life skills, thereby reducing their possibilities of becoming self-sufficient.
I believe that an empowered woman is a powerful woman, so we need to help women utilize their greatness by providing them with every available safe space to thrive and for their children to succeed.
My work at Ashake Foundation has had its highs and lows but the stories of changed lives cannot be undermined. I will share a story about Joy, the daughter of one of our widows who just died. Joy has a disability and because of that, her mother couldn't afford to pay for her school fees. When we met her, she was almost on the brink of dropping out of school. We offered her a full scholarship and were paying for her tuition and school materials until she finished secondary school. We later found a sponsor who agreed to pay for her university fees, and Joy is almost finished college now. Stories like this give me joy irrespective of the fact that the act of raising funds to help these women can be daunting, as the transformation of their lives is worth it.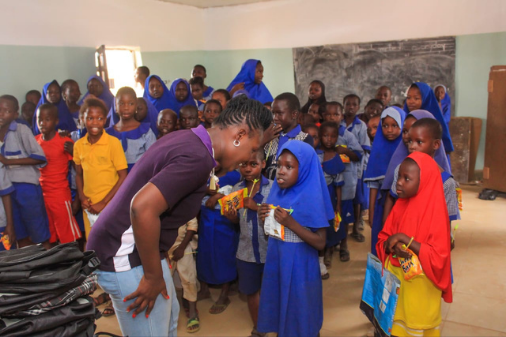 Another story is that of Mrs. Esther who lost her husband under traumatic circumstances. She is a petty trader, but we encourage multiple sources of income. After conducting a needs assessment, she decided to learn how to make bags. Now she not only makes these bags, but is also a facilitator training other women in her community. As I type, a rainfall of beautiful stories just keeps coming to mind. We live to bring joy to the faces of underserved women and girls in Nigeria.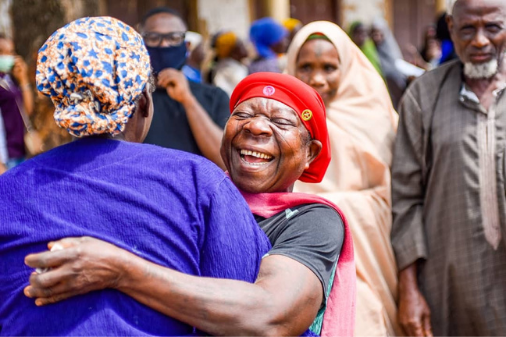 Let's begin our voyage into the ESMT universe now. I had no idea this school existed until recently. ESMT found me, not the other way around. It's been a long and winding road we've been on, but a lifelong dream has now come true. You can do everything you put your mind and heart into, even if you're the first person in your family to do it. I am super excited because I am a first-generation woman of color to commence a master's degree in my family. Isn't that surreal?
Now, how did I get into ESMT? A scholarship provided by Allianz Africa to study a Global Online MBA in 2021 was advertised by a friend of mine on his WhatsApp status. Another of my buddies forwarded me a screenshot of the message and asked if I would apply. I politely declined, stating that I was not interested in applying for another scholarship at this moment in my life because I had already failed so many times. However, all my friends knew that I had previously expressed an interest in studying abroad and encouraged me to apply. I have an incredible network!
In any event, I applied for and attended several interviews. The interview process was blissful. The interviewers were very considerate of the power outages and internet interruptions that I experienced. It was a soothing experience when I learned the school's name and the school's ranking, I was a little taken aback. Not because I wasn't qualified, but because it seemed too good to be true. I am the first woman from Nigeria to be accepted into this inaugural GOMBA intake. Thanks to the scholarship from Allianz, I only have to pay 4% of my school expenses. I'm still daydreaming as I look back on the past six months of my journey.
I was eventually accepted, and the team at Allianz, particularly the CEO in Nigeria, Mrs. Adeolu Adewunmi-Zer, has been really helpful with words of encouragement and advice on how to succeed on this path. They have been a constant source of support to me.
When I started classes, it was another journey into uncertainty. A woman who has no prior experience of data-based decision making, how can she begin? I just concluded the course and though still a little uncertain, I can now make some data-based decisions. Seriously, you can do anything you put your mind to with enough effort and the right people by your side to make it happen.
ESMT is a steppingstone to larger achievements. Growing as a professional in a worldwide social enterprise, rather than simply non-profit work, fills me with such confidence. As a woman, I believe that I am capable of excelling in a wide range of fields. I want to create an environment where women can see that they can accomplish their goals.
In addition to being a non-profit professional, I'm also working as a business consultant. Since we need more women in leadership positions, I'm looking forward to working with small enterprises in rural areas as well as global corporations. We can't sit around waiting for opportunities to come to us; instead, we need to go out and create them, inviting others to join us in creating the Africa we envision.
Because of this GOMBA experience, I'm no longer perceived as a writer who simply knows how to put words on the page; instead, people now regard me as someone who can do research as well. What we studied so far in this program has inspired me to design a value lab theory for my company. Ethical reasoning and creative problem-solving techniques have also been honed throughout my studies. To make good decisions, I've learned to keep my preconceptions out of the decision-making process and to be as open-minded as possible. I used to have a lot of biases. Creating a policy guide for managing diversity, equity, and inclusion has also begun in my organization.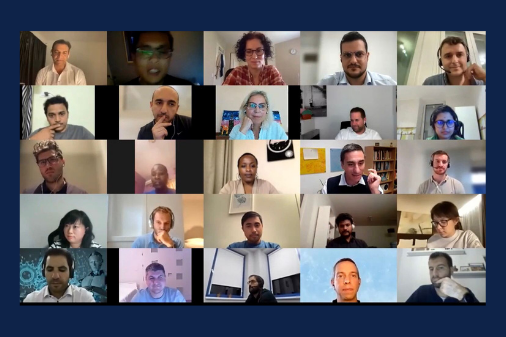 When I joined ESMT, I made new acquaintances and formed long-lasting ties. It's been six months since I began this rigorous training, yet I still recall the days when I had difficulty making data-driven decisions. I was afraid to speak up, but when I did, I was overwhelmed by the outpouring of support. C-suite executives from around the world who are ready to take over the world are forming a community here. The ESMT GOMBA continent is our home continent, yet we come from all around the world while we're on our platform. I've been immersed in an intense period of personal and professional growth.
To say that it is simple would be a gross understatement, but it is well worth the effort. The road to success is never easy, but with the ESMT GOMBA family by your side, the odds are better than ever.
I could have done this a lot sooner had I been more deliberate about it. An MBA had me on the fence. It was extremely difficult for me because I assumed it was a no-go region, but I can guarantee you that this was one of the best decisions of my life. Never stop learning new things. Every opportunity should be seized. Keep your worries at bay and keep going forward. The road ahead will be bumpy, but don't let it discourage you. Consider ESMT as an alternative. It's like planting a seed and seeing it grow. I wish you every success in your future endeavors.