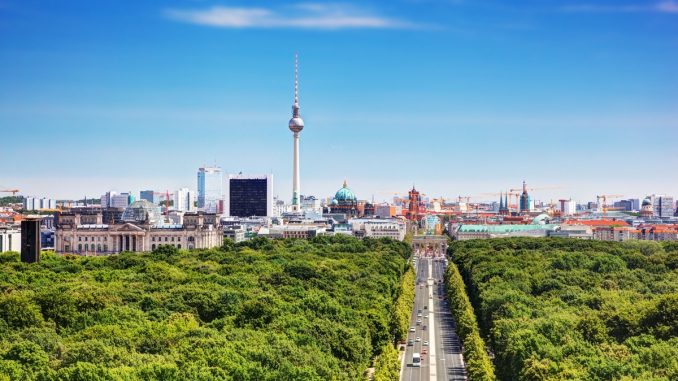 Investment opportunities, a large pool of talent, and more—here's why Berlin is a top stop for MBA students with an interest in entrepreneurship
If you want to study an MBA with a focus on entrepreneurship, there are certain things you'll look for from your business school's location, whether that's great talent, a vibrant culture, or plenty of investment opportunities.
All of these features can be found in Berlin, which is probably one of the reasons why Germany is such a popular study destination for MBAs.
One professional drawn to Berlin's startup scene is Tomer Sabag. Tomer began his career with an engineering degree, and found work in research and development for Atrica, a tech startup in Israel.
Hoping to expand his business knowledge and make a greater impact in the startup world, he decided that an MBA was the next logical step. In 2011, Tomer set out on the MBA at ESMT Berlin, where students can opt for an MBA track specializing in Innovation & Entrepreneurship.
Since graduating, Tomer has worked with SumUp, a mobile payments startup founded in Berlin.
We caught up with Tomer to find out what makes Berlin a great spot for entrepreneurial MBA students.
---
1. Investment opportunities
---
Without the right capital, it can be difficult to build a new company's momentum—luckily, Berlin is home to several high profile investment funds.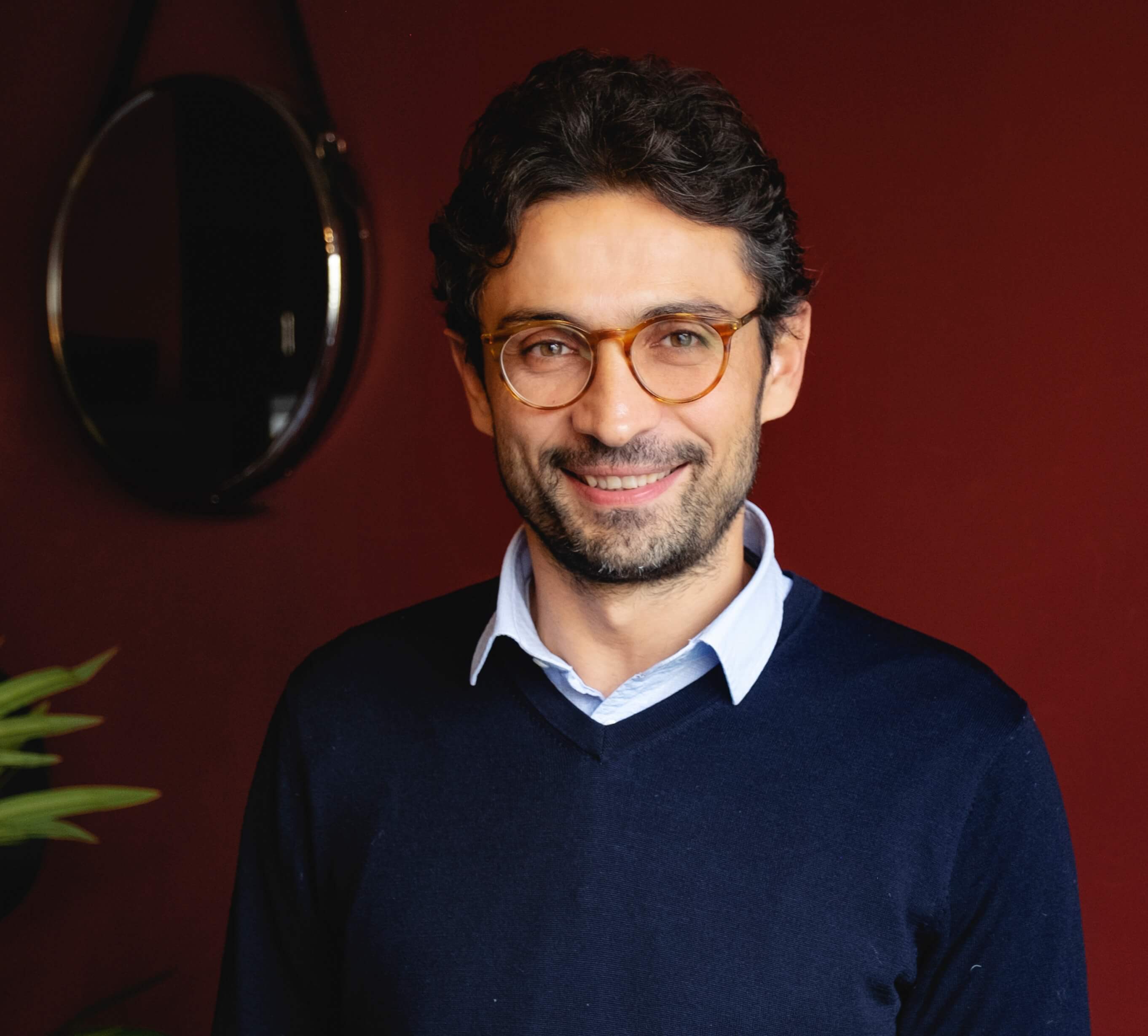 Venture capital firms like Earlybird, Point Nine, Project A, and Rocket Internet, all have bases in Berlin, focusing on early-stage investments. Earlybird alone commands a fund of over $1 billion, while Project A has $288 million worth of assets under its belt.
Students at the city's business schools also have a chance to get a taste for the world of VC, Tomer reports. At ESMT, MBA candidates can get their hands on a substantial investment fund to work with.
"There was an actual fund with around $28,000 for an investment club to explore and invest in different companies," Tomer recalls.
---
2. Affordable living
---
While other startup hubs like London and Paris have seen rent prices soar in recent years, Berlin has managed to maintain its reputation for being chic yet affordable.
In fact, rent in Berlin is around a third lower than its London equivalent, while the overall cost of living is 22% lower than in London.
With living costs kept low, entrepreneurs are free to pursue their passion without the added pressure of sky-high prices. In this environment, making the decision to join a startup is also easier—with reduced financial pressure, choosing the dynamism of a startup over the security of an established firm is less risky.
For Tomer, who joined SumUp in its very first weeks, this type of role is something to be relished.
"I would pick the same type of company today, because I like to work in such a dynamic environment," he explains. "Growing with a small startup allows one to experience and do so many things that could never be possible in a larger operation."
---
3. Resources for entrepreneurs
---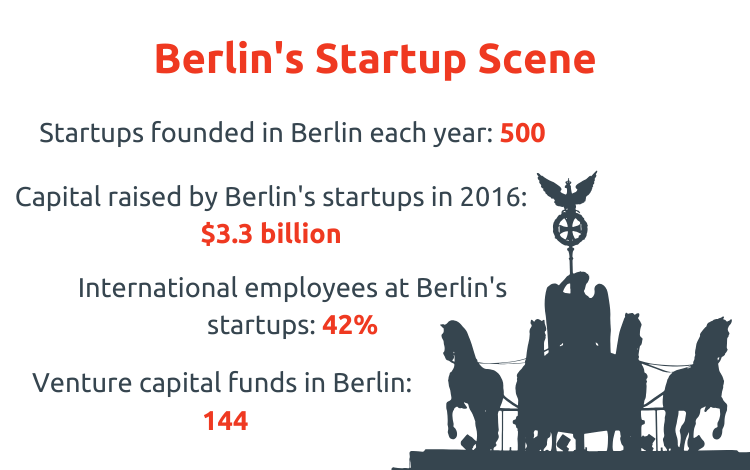 Along with eager VCs, Berlin is also home to several resources aiming to help entrepreneurs find their footing.
Co-working space, Betahaus recently introduced an annual pitch event, giving entrepreneurs the chance to win $5,500 towards their venture. Meanwhile, hubs like Factory offer a dedicated space where entrepreneurs can interact with investors and larger corporations.
Berlin's business schools are equally keen to support the entrepreneurial impulses of their students. At ESMT, MBA candidates who study the Innovation and Entrepreneurship track cover topics such as idea generation and strategies for capturing value from new products.
"Some of the courses at ESMT are very practical in a way that equips young entrepreneurs with the tools they will use right after leaving school," Tomer observes.
Toward the end of the MBA program, students have the opportunity to undertake a consulting project with a local company.
This not only provides hands-on business experience, it also helps them get connected with organizations they want to work with when they graduate.
This is how Tomer was put in touch with SumUp. His background in engineering paired with MBA experience made an ideal combination. "This put me in a great position to take on the challenge," he recalls.
---
4. International talent
---
In Berlin's many startups, an estimated 42% of employees are international. The city's vibrant atmosphere and ample job opportunities attract talent from around the world.
"It's easy to find a lot of good talent in Berlin from all over Europe, in all different disciplines," Tomer observes. "It's by far one of the most international capitals in the world, and definitely in Europe."
Many of these professionals come to Berlin to attend ESMT. On ESMT's MBA program, for instance, 92% of participants are international, bringing diverse outlooks into the classroom and, later, the workplace.
"Many young and energetic people looking for ideas on how to change the world are coming here because they know they can find similar people," Tomer concludes.
This article was originally published by BusinessBecause on January 3, 2020, and republished with permission.