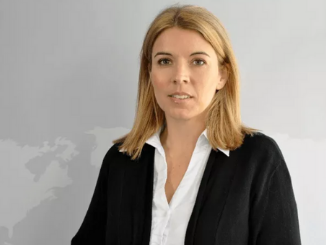 An Executive MBA can help equip women in business with the tools they need to succeed in a world where female leaders are still in short supply.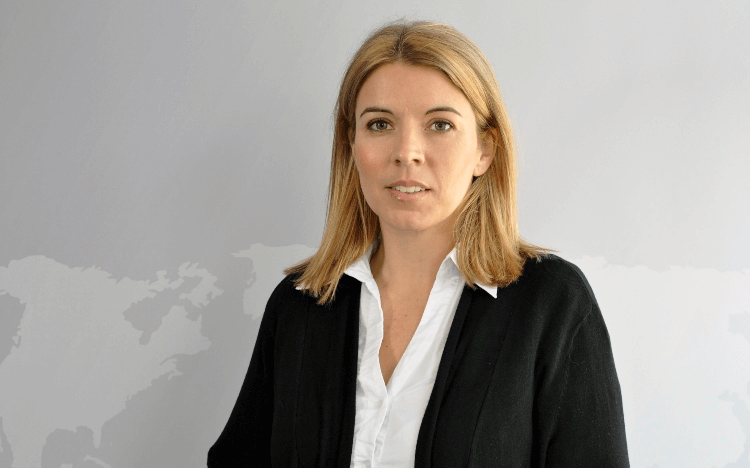 Merryn Scholz believes an Executive MBA can help women in business succeed
As managing director for K.I.T Group, a leading medical conference provider, Merryn Scholz has a keen understanding of the challenges that women in business face.
Barriers like gender stereotypes, disproportionate care obligations, and a lack of female mentors can prevent women from accessing leadership roles.
As training grounds for current and future leaders, business schools have a role to play in lowering these hurdles, and helping women develop the skills they need to succeed.
For Merryn, who chose to study the Executive MBA program at ESMT Berlin, an MBA for experienced managers offers plenty of benefits that may be especially important for women.
Below, Merryn shares three ways executive education has supported her as a female leader:
---
1. Improved confidence
Confidence is a crucial component of leadership, but it's a trait that women are more likely than men to lack.
A recent Pew Research survey found that 60% of respondents believe women must do more than men to prove themselves in the corporate world, while 43% think that women are not encouraged to be leaders from an early age.
These factors can make it difficult for women to view themselves as effective leaders, which often contributes to confidence issues.
Improved confidence was an important motivation for Merryn when she decided to enroll in business school.
Although her years of experience prepared her for her current role—managing internal operations, HR, and IT—the management skills she depended on were entirely self taught, and she wanted to gain a deeper understanding of managerial practice.
When selecting a school, ESMT stood out for the quality of its faculty, and its ongoing commitment to improve gender diversity in the classroom through initiatives like women-only scholarships.
This welcoming atmosphere has helped ESMT attract an EMBA cohort with 39% women—higher than the 30% average on similar programs.
ESMT's full-time MBA also attracts a class of 39% women, while the Master's in Management program has a class with 38% female students.
The broad business knowledge Merryn gained at ESMT was an important step toward feeling more confident at work.
"The EMBA really touched on every aspect of business," she recalls. "Where it helped me most was in gaining a deeper understanding of finance.
Practical advice was another crucial avenue for confidence building.
"In a course about 21st Century women's leadership, we learned how to stand in front of an audience, how to talk, how to breathe—these very small things add up, and help me to stay calm and in control when I address my colleagues," says Merryn.
---
2. A network of influential women
Another key benefit that executive education can offer women is access to a network of other highly driven female professionals.
Because women often face different professional challenges to men, having access to these experienced leaders provides advice and solidarity.
At ESMT, Merryn developed her own network of women in business. Now, she can draw on the experience of other successful women, and offer her own insights in turn.
"I think it was very important to hear from other women how they deal with common challenges in male-dominated spaces," she reflects. "For example, in meetings where most people at the table are men, it can sometimes be challenging to really feel accepted."
When Merryn needs to discuss such issues today, she can still call on the network of women cultivated at ESMT.
---
3. Developing a leadership style
Studying an EMBA also gave Merryn the chance to step back and develop her leadership skills. One key component was altering the way she made decisions.
"Before the EMBA, I would quite often make decisions in just a couple of minutes," she reflects. "Now, I deliberately free up my calendar for management tasks."
To give herself this space to reflect, Merryn has also created some distance from day-to-day challenges, empowering her employees to take care of certain issues themselves.
Cultivating a personal leadership style in this way may be especially challenging for women, since there are fewer examples of female leadership to draw on.
Business school offers women the chance to reflect on their personal strengths, and develop additional competencies crucial for successful leadership.
One such skill is adaptability. Juggling a busy work schedule with her studies and family life allowed Merryn to practice balancing shifting priorities, which has proven especially useful in the midst of the coronavirus pandemic.
Merryn has been instrumental in switching K.I.T Group to a remote working setup that is helping to keep staff safe.
"We were more or less able to put everyone into mobile office mode within one day," she says.
The flexible but considered approach that Merryn takes today is partly down to her time at ESMT, she observes. Equipped with a better understanding of herself as well as the wider world of business will continue to serve her well in today's fast-changing landscape.
"I think I underestimated how much the program would help me develop as a person—and how much the network I built would become like a family," she concludes.
This article was originally published by BusinessBecause on July 6,2 2020, and re-published with permission.